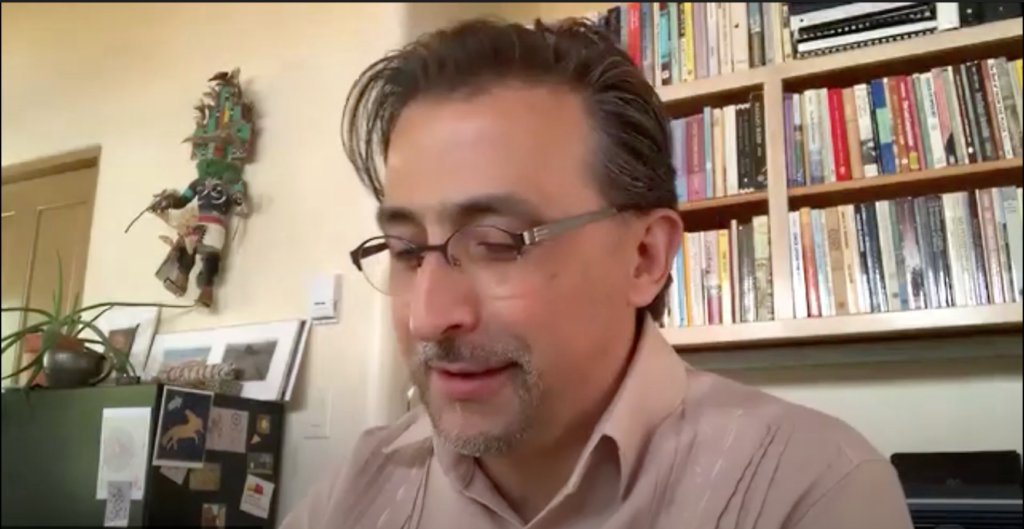 Dr. Rael-Galvez is a successful senior executive, skilled in administering cultural and educational institutions at national non-profit organizations and government agencies, experienced in developing and realizing strategic initiatives, motivating stakeholders and staff, and implementing transformative frameworks and practices to influence cultural shifts. He is accomplished in public engagement, finance, fundraising, and board development and recognized for diplomacy and collaboration.
He is also a public scholar dedicated to critical thinking, research and writing, as well as their applications to propel change in the world. I am accomplished as a writer and speaker with a goal of awakening memory and knowledge and deepening consciousness. He earned a B.A. in English Literature at the University of California at Berkeley and M.A. and Ph.D. in American Cultures at the University of Michigan at Ann Arbor, where he wrote an award winning dissertation, recovering the experiences and histories of American Indian slavery and the unique legacy and identity in northern New Mexico and southern Colorado.
He is also a native son of the ancient landscape of the American Southwest, with ancestral connections to both Latino and indigenous communities. He was raised working on a family farm/ranch, profoundly shaping a strong work ethic, core values, and an understanding and curiosity of the delicacy and strength of the human condition.
Finally, he is motivated by an unwavering belief in the importance of inspiring creativity, building community, and raising consciousness.