For over 20 years, ¡COLORES! specials have explored the arts, music, history and culture of New Mexico and the American southwest.
¡COLORES! is presented through a collaboration between New Mexico PBS and the Public Television Major Market Group (MMG), a public television affinity group. The MMG facilitates the sharing of video and web content produced by the participating MMG stations and some non-MMG stations, and is coordinated by THIRTEEN, the flagship New York station for PBS.
Tara Walch, Producer
Michael Kamins, Executive Producer
Kathy Wimmer, Production Unit Coordinator
Kevin McDonald, Production Manager
Faith Perez, Editor
Hakim Bellamy, Correspondent
Megan Kamerick, Correspondent
Jessica Helen Lopez, Correspondent
---
Jessica Helen Lopez
Correspondent
A nationally recognized award-winning slam poet who is deeply engaged in community, Jessica Helen Lopez loves her family and celebrates the rich tierra and history of the New Mexico landscape. A mother to a vivacious and artistic teenager, as well as to three chihuahuas, Lopez often writes poetry at her kitchen table. Author of three poetry collections and founder of La Palabra – The Word is a Woman writers' collective, she is committed to advancing creativity, fostering leadership and honoring the diverse cultures of the region. She is an educator at the Native American Community Academy, the UNM Chican@ Studies Department and Institute of American Indian Arts.
As the 2014-2016 Albuquerque Poet Laureate Jessica appeared on ¡COLORES! to share her insights into poetry and perform. Watch this episode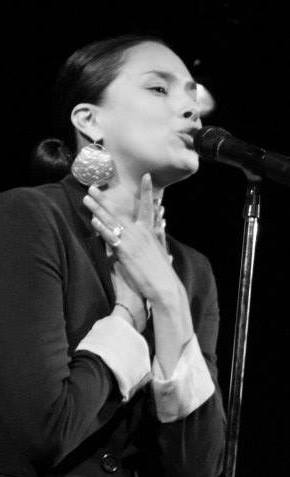 ---
Megan Kamerick
Correspondent
Megan Kamerick is an award-winning journalist and radio producer based in Albuquerque where she hosts All Things Considered on KUNM and freelances for New Mexico PBS, Peace Talks Radio, Latino USA, NPR and other outlets. She found her way to New Mexico 14 years ago by way of Milwaukee, San Antonio and New Orleans and loves telling stories about the fascinating people and culture of this state. Megan is also passionate about getting women's voices into media and gave a TED talk on that topic. She enjoys helping others tell their stories as a TED speaker coach.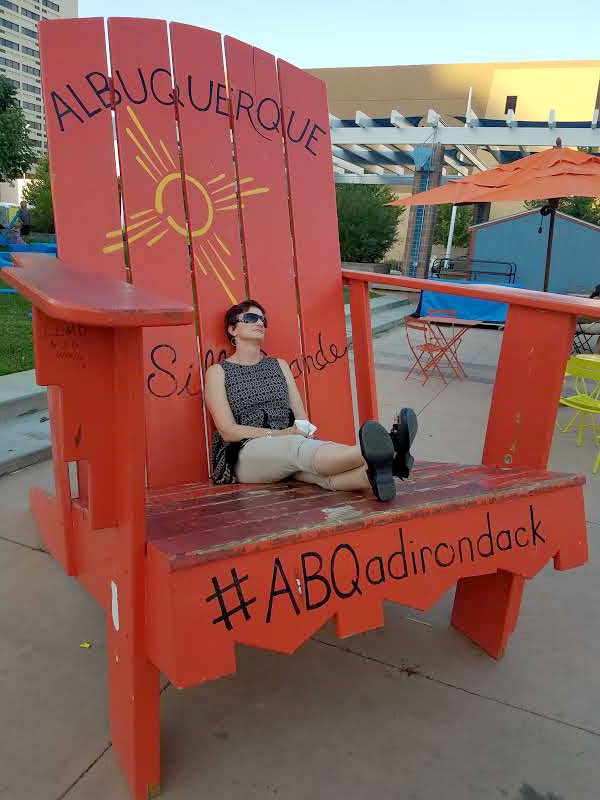 ---
Hakim Bellamy
Correspondent
Hakim Bellamy became the inaugural Poet Laureate of Albuquerque in 2012, at age 33. He is the son of a preacher man (and a praying woman). His mother gave him his first book of poetry as a teen, a volume by Khalil Gibran. Many poems later, Bellamy has been on two national champion poetry slam teams, a national and regional Poetry Slam Champion, and holds three consecutive collegiate poetry slam titles at the University of New Mexico. He has been published in numerous anthologies and on inner-city buses. An educator, musician, actor, journalist, playwright and community organizer, Bellamy has acquired many awards and accolades, including the Tillie Olsen Award for Creative Writing from the Working Class Studies Association and honorable mention for the Paul Bartlett Ré Peace Prize at the University of New Mexico. Bellamy is the founder and president of Beyond Poetry LLC. For more information on Hakim, please visit www.hakimbe.com
---
Marina Bernal
Associate Producer Intern
From Barcelona Spain, Marina Bernal is a senior at UNM studying Media Arts with a minor in Arts Leadership & Business and doing an Internship with ¡COLORES! as Associate Producer. Marina loves sports, traveling, and film. She hopes to be a producer one day and dedicate her life to social and cultural awareness through motion pictures.