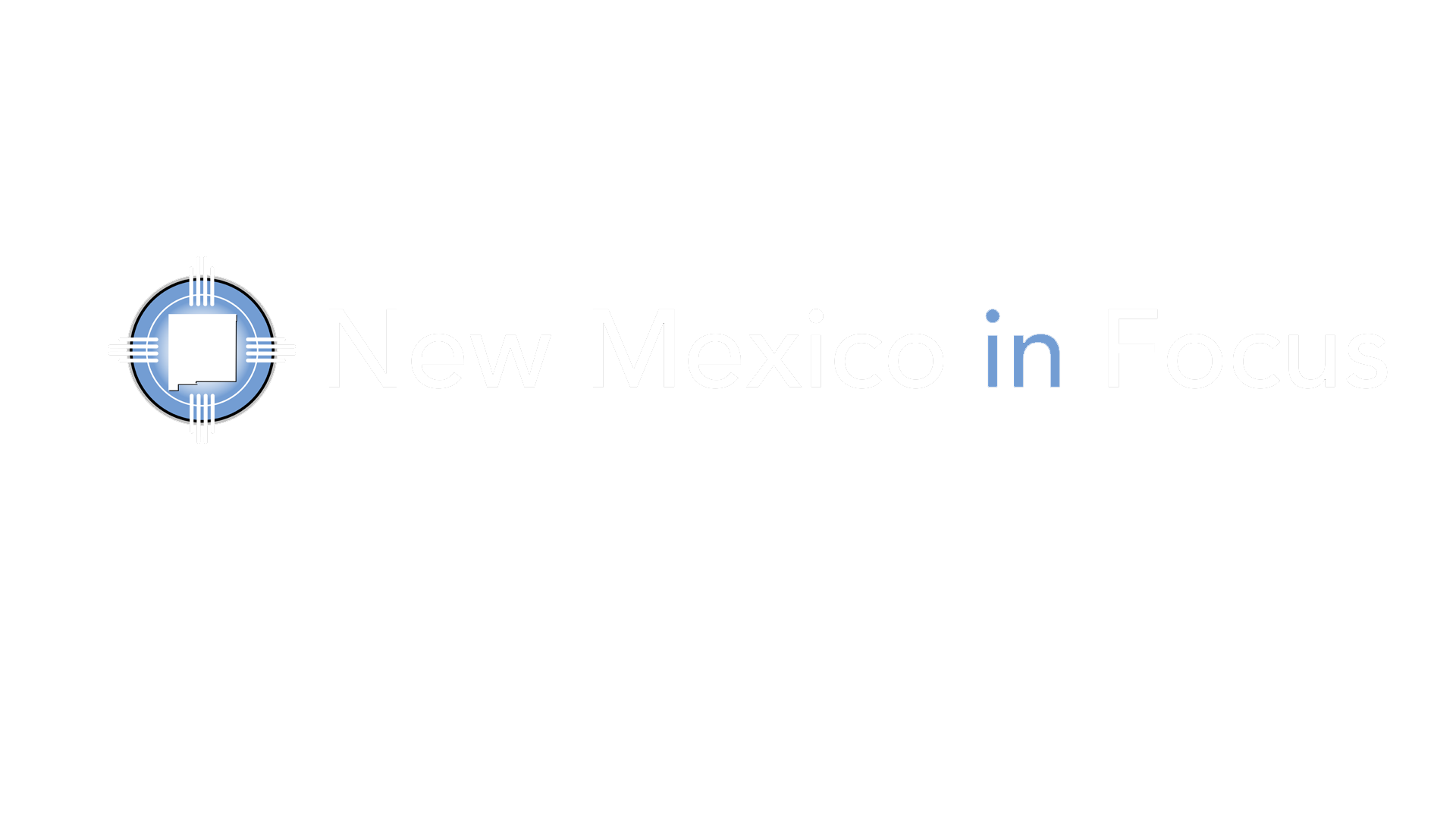 This week on New Mexico in Focus, correspondent Laura Paskus continues her series of interviews with journalists around the state as they cover COVID-19 in their communities. Although it's in Texas, El Paso's proximity to our state and the border with Mexico makes it an important part of the pandemic's equation. Paskus talks with two veteran border journalists, Bob Moore of El Paso Matters and Lauren Villagran, immigration reporter with the El Paso Times.
Senior producer Matt Grubs looks at testing for the novel coronavirus – both for those infected and for those who may have had the virus with only mild or no symptoms. Grubs talks with Dr. David Grenache, who is the chief scientific officer of TriCore Reference Laboratories, the largest independent laboratory in the state.
In an interview recorded earlier this year, correspondent Russell Contreras sat down with Cynthia Kennedy for a deeply personal tribute to her grandfather: author, educator and civil rights leader George I. Sanchez. His book "Forgotten People: A Study of New Mexicans," first published in 1940, looked at the status of education among Mexican Americans and Native Americans. It was a pioneering work, as it was the first book of its kind written by someone who was himself a person of color. His granddaughter, herself an educator, speaks of her determination not to let his legacy be forgotten.
Gene Grant and The Line opinion panel discuss the state's reaction to the governor's COVID-19 updates, which included opening more retail businesses but not opening restaurants to dine-in service. The new public health order also requires, with few exceptions, wearing face masks in public – a mandate that is not sitting well with everyone. And with the state's primary close upon us, The Line also looks at contested federal races.
In depth coverage of the people, places and issues important to all New Mexicans
Stay up to date with everything happening in New Mexico.
Rio Grande Spring Flow and Climate Change
On this month's episode of Our Land, we look back to 2018, when the Rio Grande dried in April after a warm, dry winter. At the time, correspondent Laura Paskus spoke with scientists whose research showed how climate change is already affecting the amount of streamflow in the Rio Grande that comes from snowmelt, especially in the spring. The river's flow in 2020 is bearing out that grim prediction just two years later, and the segment begins with an update from Laura.
Opinion roundtable discussions of essential local topics
Timely interviews that add insight and context to the news of the day
Professor Jessica Feezell: The Political Messaging Surrounding Impeachment
The U.S. House of Representatives has launched a formal impeachment inquiry into whether President Trump asked the leader of the Ukraine for help digging up dirt on Joe Biden, a potential rival in the 2020 election. Impeachment has engrossed the country and taken over our news feeds. Yet Americans are on dramatically different pages, even about the basic facts of what happened. To help make sense of all this, correspondent Gwyneth Doland sits down with UNM Political Science Professor Jessica Feezell, whose research draws on scholarship in public opinion, media, political participation, civic engagement, and public policy.
Journeying outside the studio for an authentic taste of New Mexico life