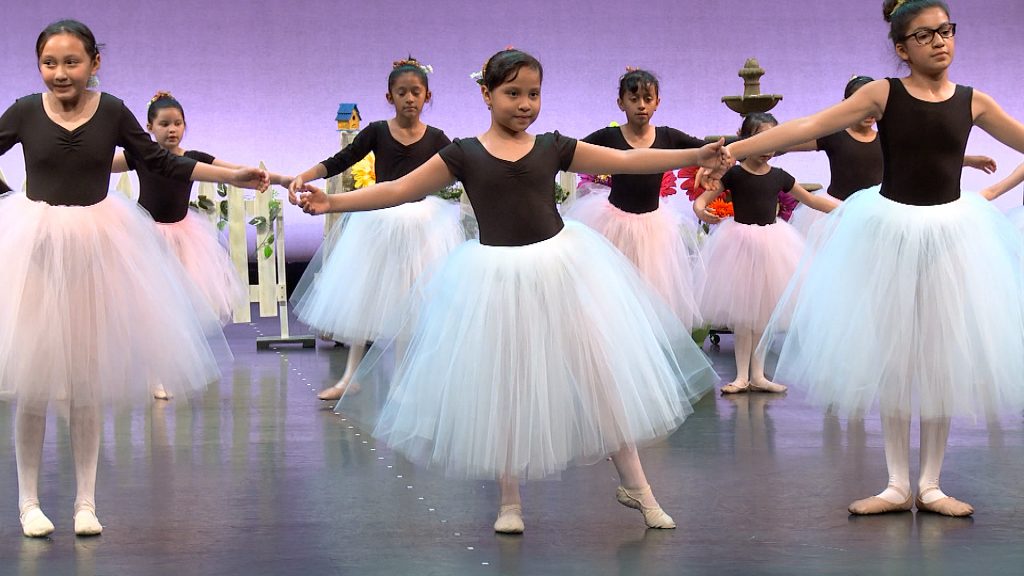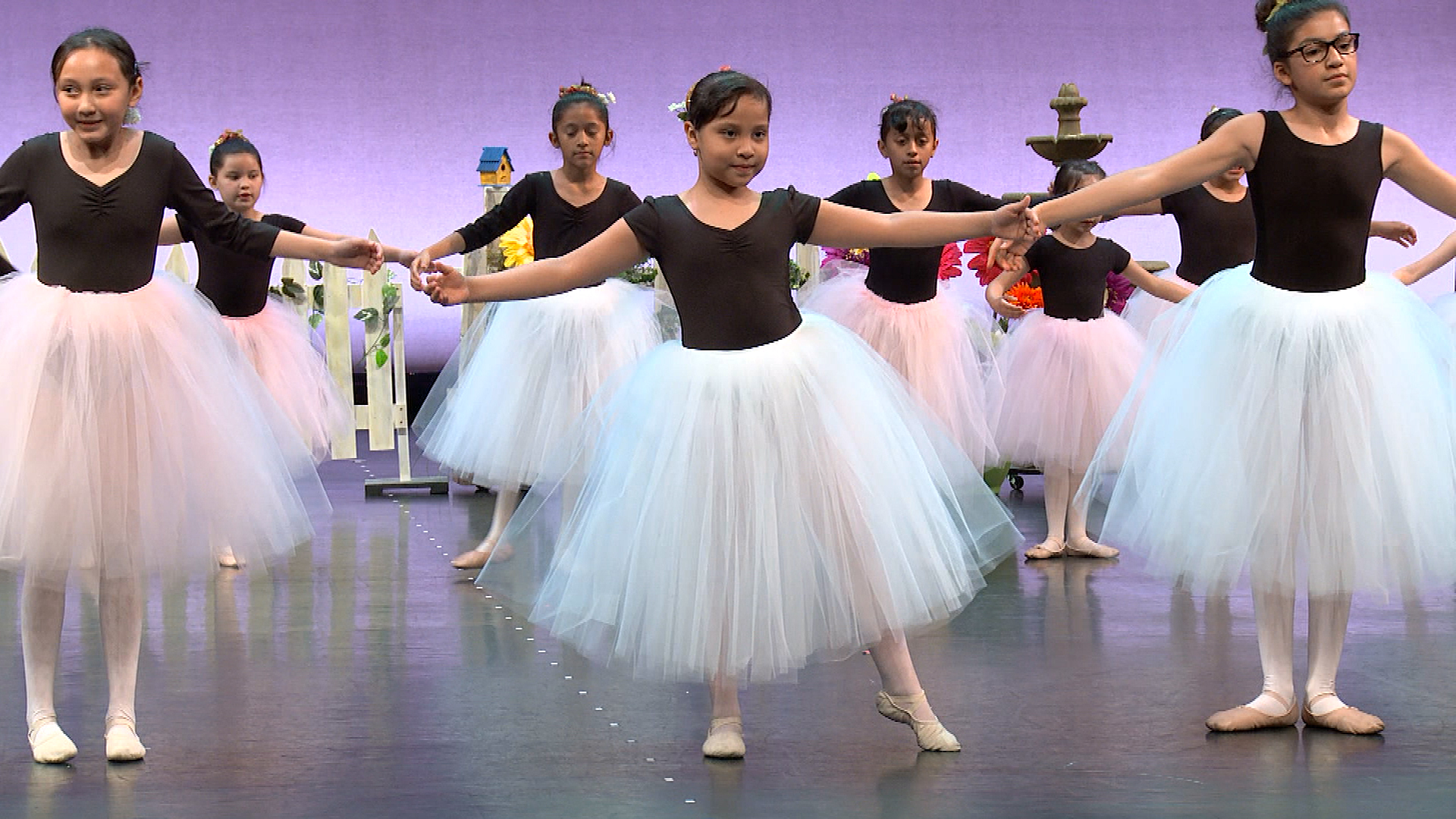 Born in Long Beach California and raised in Huntington Beach, Evelyn Cisneros began studying ballet at the age of 8 in an effort to overcome her profound shyness. Cisneros later received full summer scholarships to the San Francisco Ballet School and the School of American Ballet and upon completing her high school education, she began her apprenticeship with the San Francisco Ballet in 1976. In 1977 she joined the Company under the directorship of Co-Artistic Directors, Lew Christensen and Michael Smuin. Cisneros soon began dancing principal roles, many choreographed for her by Smuin himself. She performed her original roles in national television broadcasts of A Song for Dead Warriors and The Tempest, as well as the title role of Cinderella and noteworthy "live broadcast" from the White House in 1982. Her success continued under San Francisco Ballet Artistic Director, Helgi Tomasson, appointed in 1985. She has danced the leading roles in a diverse repertoire of classical ballets such as Swan Lake, Sleeping Beauty, Romeo and Juliet, La Sylphide, and La Fille Mal Gardeé. Numerous resident and visiting choreographers have created works for her including Tomasson, Val Caniparoli, James Kudelka and Mark Morris. Her contemporary repertoire included works by George Balanchine, Jerome Robbins, Stanton Welch and Jiri Kylian. She has toured the world performing with the Company and as a guest artist.
Cisneros has been featured on the covers of Dance Magazine, Ballet News, and Hispanic Magazine, and received numerous awards for her community activism and artistic achievements. She is held in high regards by the Hispanic community of the Bay Area and serves as role model to many. Cisneros holds honorary doctorate degrees from Mills College and the University of California Monterey Bay. In May of 1999, Cisneros retired from the San Francisco Ballet with a Gala performance in her honor, and in celebration KQED produced a 1/2hour documentary of her life, entitled Evelyn Cisneros, Moving On.
Following retirement in 1999, Cisneros became the host of KQED's monthly current events program "Bay Windows". During this time, Cisneros also became an artistic consultant with San Francisco Ballet, where she hosted and provided content for Family Connection workshops, pre-performance talks, Community Matinees and the Ballet's popular Casual Friday Program. In November 2001, Cisneros was appointed Ballet Education Coordinator in the San Francisco Ballet Center for Dance Education. In this capacity, she hosted, prepared and presented content for Community Matinees, movement workshops and discussions for SFBCDE's popular Family Connections Series, and for Dance Education on Tour. Miss Cisneros was also part of a team of educators training ballet docents involved in the IMPACT program. She prepared online study guide content to educate students and teachers about the key elements of ballet, including music and terminology.
Since 2000 Cisneros has taught at summer intensive courses for the Kansas City Ballet in Crested Butte Colorado, The Boston Ballet School in Boston Ma. a week long intensive in Carmel Ca. as well as teaching the New York City Ballet Workout at the Bay Club in San Francisco twice weekly, and for Smuin Ballet SF on occasion. She has staged ballets for Val Caniparoli and Michael Smuin for the following ballet companies: Pacific Northwest Ballet, State Theatre Ballet in South Africa, Northern Ballet Theatre in Leeds England, Ballet Florida, Kansas City Ballet, and San Francisco Ballet. Cisneros also has taught company class for the following ballet companes: Boston Ballet, Pacific Northwest Ballet, State Theatre Ballet in South Africa, Northern Ballet Theatre in Leeds England, Ballet Florida, and the Kansas City Ballet.
Prior it's closing, Cisneros was Academy Director for Ballet Pacifica in Irvine California for eight months, and served as Ballet Pacifica's Company Artistic Director, producing the Nutcracker performed at the Barclay Theater for 21 performances. She has also co-authored "Ballet for Dummies" with conductor Scott Speck, which is available at most bookstores and at Amazon.com.
In 2010 Cisneros accepted the position of Principal for Boston Ballet's North Shore Studio in the township of Marblehead MA. This state of the art studio was newly opened with 35 students, and in the 4 years Cisneros was working there the studio acquired approximately 330 additional students. Cisneros also was adjunct professor at Endicott college building a ballet curriculum, and developed a ballet curriculum for the YMCA's gymnastics teams in Marblehead.
In 2013 Cisneros accepted the position of Artistic Director of The National Dance Institute of New Mexico in Albuquerque at The Hiland. Here she is responsible for building the newly renovated, state of the art Hiland after school program. When she began working there the student body was 235 students, today the registered student body is 470. Cisneros is responsible for managing 32 instructors, 3 pianists 2 administrators and for teaching and overseeing the 10 studios that make up The Hiland. She is also responsible for building the ballet program and directing the Company Xcel and newly appointed Jr. Company Xcel. She has choreographed for the annual Winter Dance Escape performances in February, and continues to teach 10 to 12 weekly classes.
Cisneros is married to former San Francisco Ballet principal dancer Stephen Legate. Dr. Stephen Legate is now a successful Chiropractor who still enjoys teaching ballet to the next generation of dancers. Together they have a son Ethan and daughter Sophia, who are their ultimate accomplishments and joy.
Episodes:
Dance instructor Evelyn Cisneros-Legate, sculptor Austen Brantley, online fashion design with The Cotery, crocheter Toni Lipsey
Chocolate History, Julia Lambright, National Dance Institute