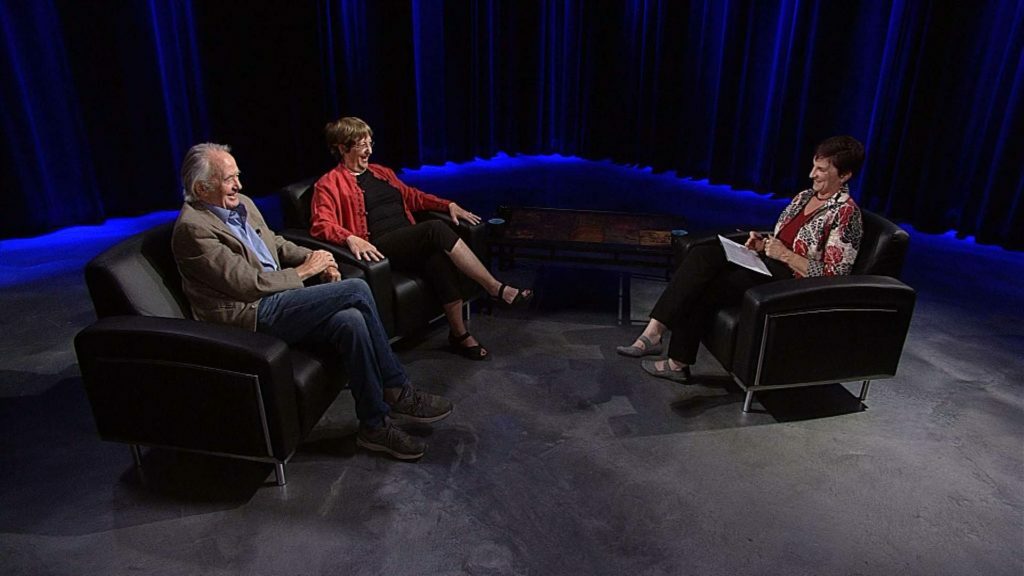 A battle of wits… who is most important to American literature, William Shakespeare or Mark Twain?
Lois Rudnick is professor emerita of American Studies at the University of Massachusetts, Boston. Among her many books are Mabel Dodge Luhan: New Woman, New Worlds and Utopian Vistas: The Mabel Dodge Luhan House and the American Counterculture, both available from the University of Mexico Press.
Jonathan Richards is an author, journalist, actor, and cartoonist. His movie reviews appear weekly in the Santa Fe New Mexican and online at www.jonrichardsplace.com and at http://www.ofcs.org. Novels include Santa Fe and The Whitmarsh Chronicles. Nick & Jake, an epistolary comic novel written with his brother Tad, was published in fall 2012 by Skyhorse Publishing, and is now out in paperback. He collaborated with Arkin to illustrate the actor's children's book Cosmo (Azro Press, 2005). He has acted in theater, film, and television, and has worked in film dubbing as writer, actor, director, and editor in New York and Paris on such films as Elvira Madigan and Z, and has subtitled the films of such directors as Eric Rohmer, Costa-Gavras, Jacques Rivette, Barbet Shroeder, and Jean Eustache. He lives in Santa Fe, New Mexico with his wife Claudia Jessup, a successful novelist (Bare Essence) under the name Meredith Rich. His daughters India and Alex Richards are writers – Alex published her first novel, Back Talk, in July 2007.
Episodes:
Battle of Wits, Edgar Allen Poe Cottage, Mary Gile
Battle of Wits, Max Evans