Clarissa Rizal, Scott Heffley, In __ We Trust, "Spun: Adventures in Textiles"
Airs Saturday August 8, at 4:00 pm on Ch. 5.1
Clarissa Rizal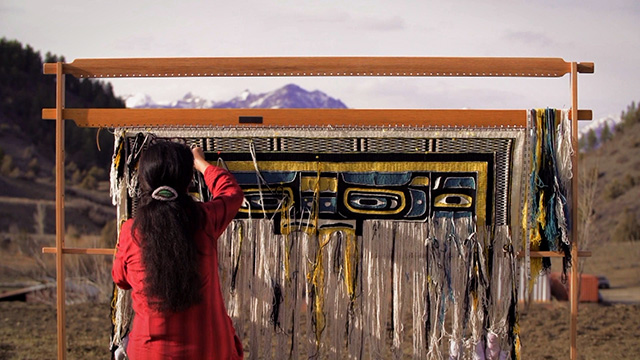 Alaskan Tlingit artist Clarissa Rizal creates Chilkat weavings and button blankets highly regarded for their unique beauty and the stories they hold.
See Clarissa's work and other vintage and contemporary pieces during the Antique American Indian Art Show, in Santa Fe, August 17th – 20th.
"When we tell our stories they are a guide from the past, through now, into the future."
---
Also on the program:
Scott Heffley
Restoration expert Scott Heffley breathes new life into El Greco's painting, "The Penitent Magdalene."
"It's really a thrill to bring it back. It looks so bad now, but I see only promise in this painting."
---
In __ We Trust
Does printed currency possess intrinsic value? Can money be art? In __ We Trust, an exhibition at the Columbus Museum of Art, asks those questions.
"Trust is really at the bottom of money and art, too. I think we need trust in order to really fully engage a work of art."
---
"Spun: Adventures in Textiles"
"Spun: Adventures in Textiles" is redefining what some perceive as art.
"It's a very different way of thinking about making art, and so art is no longer just a painting, or a sculpture, or photography for that matter."