THE GREAT SOUTHWESTERN ART & EDUCATION ENDOWMENT
The Land of Enchantment is a special place, and New Mexico PBS, KNME has been exporting the art and culture of our state through its unique programming for almost 60 years. Public Television provides the opportunity to learn about diverse art and culture from every corner of the globe. The Great Southwestern Art and Education Endowment fund, held at the Albuquerque Community Foundation, was established to assist us in that mission.
Every year, three great local arts shows are assembled: The Great Southwestern Antique Show in Albuquerque, and Santa Fe Objects of Art and The Antique American Indian Art Show in Santa Fe. Your attendance at the opening night events of all three shows benefits New Mexico PBS by providing valuable resources to the Endowment fund through a portion of the proceeds. In addition, this year we've added a special charity appraisal event on Saturday, August 5th at the Albuquerque show which solely benefits the Endowment fund.
SPECIAL OFFER FOR NEW MEXICO PBS MEMBERS
With your donation of $150 to the Great Southwestern New Mexico PBS Art and Education Endowment, you'll get access to all three opening night events! A significant portion of the opening night proceeds will benefit New Mexico PBS. Your donation is tax deductible as allowed by law. Purchase tickets here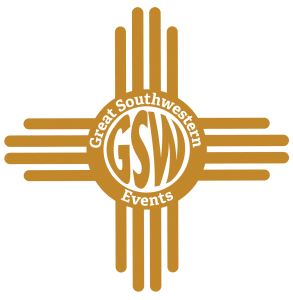 The 19th Great Southwestern Antique and Vintage Show
Sneak Preview: Friday, August 4, 1 to 6pm
Charity Appraisal Event: Saturday August 5, 12 to 3pm
Expo New Mexico, Fairgrounds
Tickets: $100/per person
Purchase tickets here

www.gswevents.com


SPECIAL EXHIBIT:

The Summer of Love!
Our special exhibit this year celebrates the 50th Anniversary of the Summer of Love featuring clothing, accessories, posters and other 60's and 70's period items from the collection of Mark Hooper. The collection encompasses that pivotal time in our country's history, where music and fashion were used as a vehicle in expressing the need for change. 

Charity Appraisal Clinic
Find out the value of your treasures!  Participants may bring up to 3 objects for our first rate appraisers to evaluate. They will be on duty on Saturday from 12:00 pm to 3:00 p.m. It will be limited to the first 100 donors at $35.00/3 objects. Proceeds go to New Mexico PBS. 
Objects of Art Santa Fe
Opening Night: Thursday, August 10
6 to 9 p.m.
El Museo Cultural in The Railyard in Santa Fe
Tickets: $50/per person
Purchase tickets here

objectsofartshows.com
The Antique American Indian Art Show
Opening Night: Tuesday, August 15
6 to 9 p.m.
El Museo Cultural in The Railyard in Santa Fe
Tickets: $50/per person
Purchase tickets here

objectsofartshows.com


SPECIAL EXHIBITS:

The World in New Mexico, New Mexico in the World
Curated by Santa Fe's Museum of International Folk Art.
Pop Up co-hosted by El Museo Cultural

Homage to the Square
Curated by Mark Sublette Medicine Man Gallery
Homage to the Square will include twenty-five early Navajo rugs and blankets c. 1870-1950 as well as a series of modern artworks that incorporate polygon design and complex color interactions including vintage Josef Albers prints and a Jorge Fick painting.

Designer Showcase
Presented by THE Magazine
For the first time the Shows will feature a "Designer Showcase" highlighting the use of historic art and one-of-a-kind pieces in a modern interior. There will also be book signings and conversations in the El Museo theater. See the website for a list of events and times.