Come to a New Mexico PBS Science Café and view a clip of a PBS program and then join in a discussion with leaders in their field regarding the topics covered in the clip.
Upcoming Virtual Science Café:
Hunting The Hidden Dimension: Fractals
Friday, September 25
10 a.m. – 12 p.m.
Online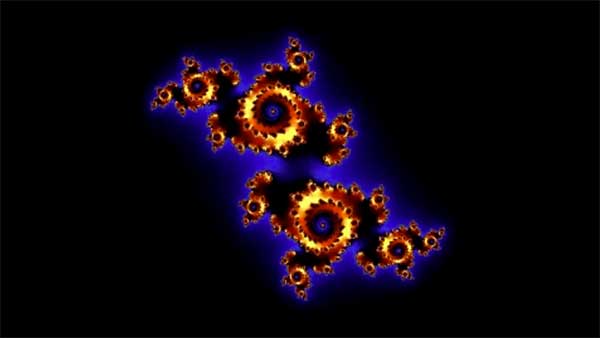 You may not know it, but fractals, like the air you breathe, are all around you. Their irregular, repeating shapes are found in cloud formations and tree limbs, in stalks of broccoli and craggy mountain ranges, even in the rhythm of the human heart. For centuries, fractal-like irregular shapes were considered beyond the boundaries of mathematical understanding. Now, mathematicians have finally begun mapping this uncharted territory. Their remarkable findings are deepening our understanding of nature and stimulating a new wave of scientific, medical, and artistic innovation stretching from the ecology of the rain forest to fashion design.
Attend the September NMPBS Science Café, watch a segment of NOVA Hunting the Hidden Dimension and join a discussion on fractals with Jonathan Wolfe, Ph.D., Board President, and founder of the Fractal Foundation. The cafe will be held as part of the Fifth Annual New Mexico Science Fiesta being held virtually this year September 18-26, 2020. Contact Rose Poston at rposton@nmpbs.org for questions.
About the speaker:
Jonathan Wolfe, Ph.D. is the Founder and Creative Director of the Fractal Foundation, a New Mexico nonprofit that uses the beauty of fractals to inspire interest in science, math, and art. He currently serves as IT Director for UNM's Project ECHO and he is also the creator of the extremely popular First Friday Fractals show at the New Mexico Museum of Natural History and Science. In addition to lecturing and teaching diverse audiences about the concepts of Chaos Theory and fractals, Dr. Wolfe is also a renowned artist behind the SkyDyes flying fractal hot air balloons which have flown at the ABQ International Balloon Fiesta since 2001. By creating the world's largest fractal images and printing them on balloon fabric, the Fractal Foundation can reach an audience of millions, educating and inspiring them about the possibilities of blending science, math, art and technology.
Sign up to find out about the next Science Café!