Come to a New Mexico PBS Science Café and view a clip of a PBS program and then join in a discussion with leaders in their field regarding the topics covered in the clip.
Saturday, December 14, 2019
10 a.m.-Noon
New Mexico Museum of Natural History & Science
STEM Theater
1801 Mountain Rd NW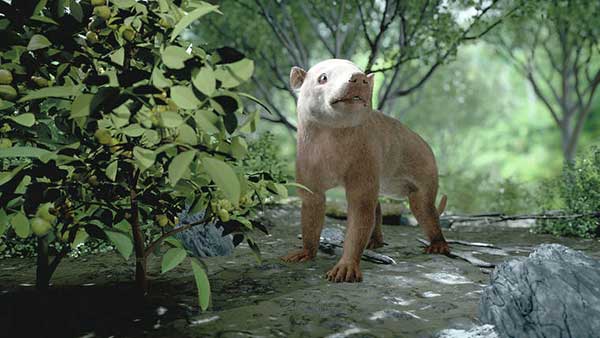 Sixty-six million years ago, a major mass extinction event took place when an asteroid, with an estimated diameter over 30,000 ft (10 km), destroyed 75% of the world's plant and animal species, including dinosaur species. Today, there are over 6,000 species of mammals that thrive within every environment on our planet. But, it has been a mystery how early mammals rebounded in the immediate aftermath of the extinction—until now.
Come to the December NMPBS Science Café and view a clip of NOVA Rise of the Mammals and then join in a discussion with Dr. Tom Williamson, Curator of Paleontology at the NMMNH&S since 1994. Dr. Williamson will discuss the importance of the recent discovery of fossils, and relevant fossils found in New Mexico, in revealing how early mammals flourished after a mass extinction and evolved into the array of species that rule our planet today.
Admission to the café is free, but a reservation is required. For more information, contact Rose Poston using the form below. Seats are limited and available on a first-come, first-served basis.
Admission to the museum is not included.