Veterans Day, Bill Shuttleworth and Davin Quinn, James Eby, Dana Tsyconyea Simmons
Air Date Saturday November 9 at 4pm on 5.1
VETERANS DAY
A special three-part Veterans Day program devoted to helping veterans heal from traumatic brain injury.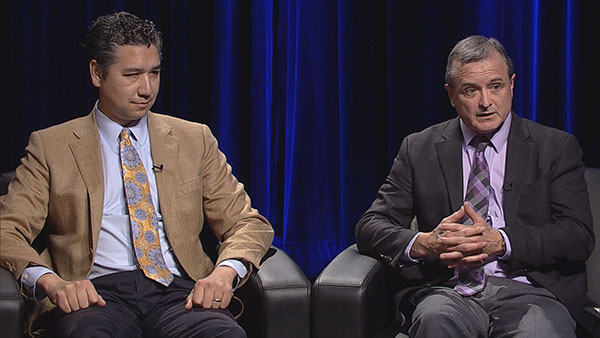 BILL SHUTTLEWORTH AND DAVIN QUINN
Bill Shuttleworth and Davin Quinn of UNM's innovative Center for Brain Recovery and Repair share remarkable discoveries in understanding brain trauma.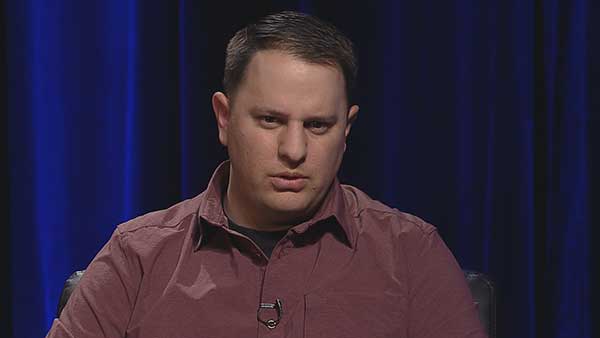 JAMES EBY
Suffering from PTSD, veteran James Eby uses mask making to heal.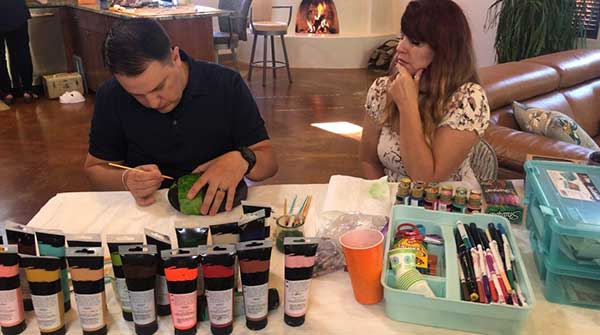 DANA TSYCONYEA SIMMONS
And, art therapist Dana Tsyconyea Simmons and James Eby discuss connections between brain research and art therapy to find breakthroughs in healing.