Arthur Lopez, Frei family, Setsuhi Shiraishi, Kevin Sloan
Airs Saturday, September 17 at 4:00 pm on Ch. 5.1
Arthur Lopez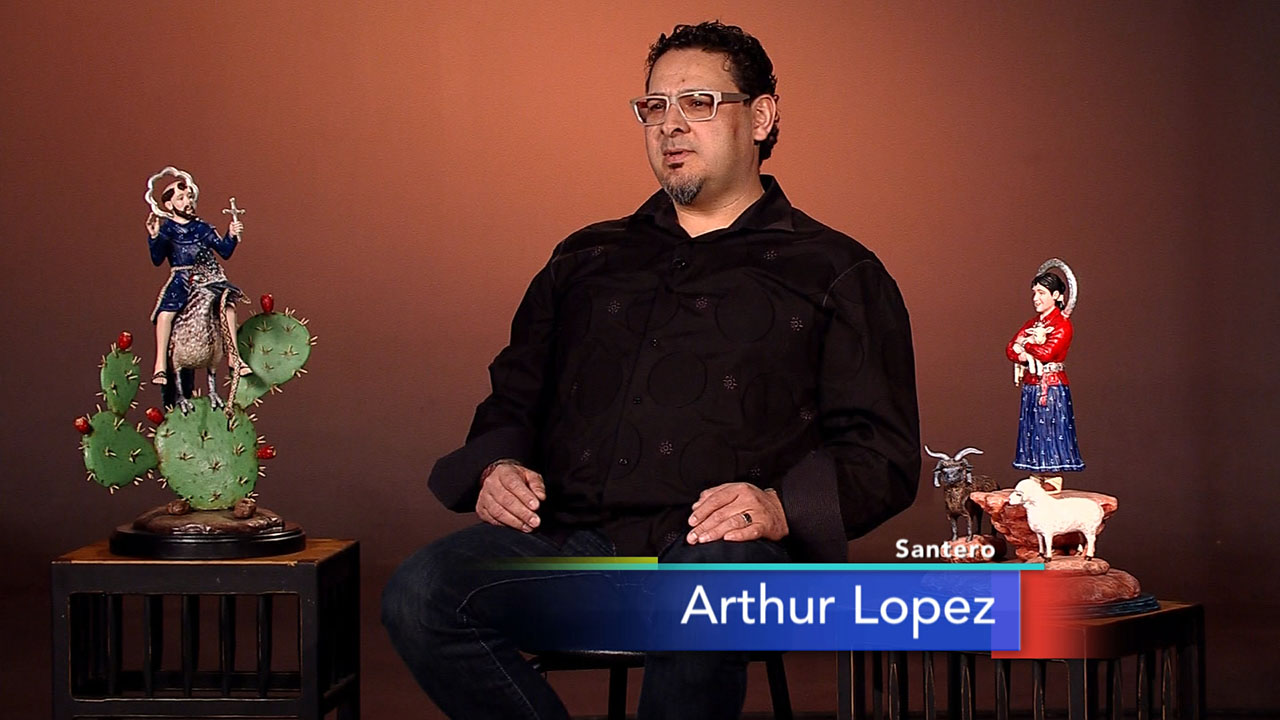 Santa Fe santero Arthur Lopez uses traditional iconography in a contemporary way.
"In New Mexico especially, you have imagery and patronages that are a little bit different from what they are traditionally known for."
---
Also on the program:
The Frei family has stayed connected to the history of their faith through creating stained glass pieces.
"We do it exactly the same way we've done in the 12th, 13th, 14th centuries."
Japanese calligrapher Setsuhi Shiraishi transforms an ancient art with performance.
"I get inspiration from music, but more like from the performance rather from the music itself."
Painter Kevin Sloan's work focuses on nature and its relationship with the modern, technological era.
"Allegorical Realism is a way for me, as a story teller, to promote the ideas that I believe in."