Betty Sabo, Peter Asher, EMPAC
Airs Saturday September 12, at 4:00 pm on Ch. 5.1
Betty Sabo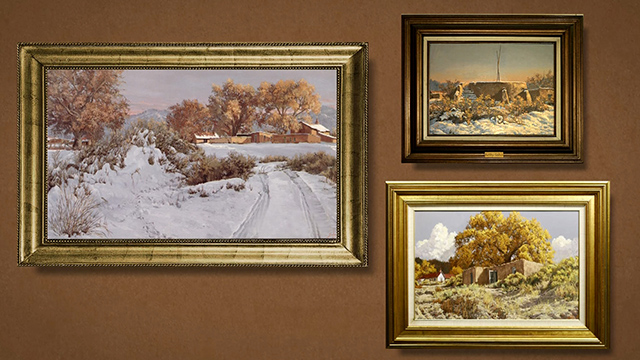 Acclaimed Albuquerque landscape painter Betty Sabo saw painting as a way to express emotion.
"Nobody paints adobes in snow like Betty. I can't tell you how many people do them, probably a thousand. So when you say what makes her work different? It isn't. But it's better."
---
Also on the program:
The man who won't live without love, Peter Asher, has moved effortlessly from hit musician to powerful producer.
"Please lock me away / And don't allow the day
Here inside where I hide / With my loneliness.
I don't care what they say I won't stay / In a world without love"
---
Creative hub EMPAC (Experimental Media and Performing Arts Center) hosts cutting-edge artists and performances.
"The particularity at EMPAC is that for visual artists especially, who normally have the constraints of a white-cube gallery space, here the limits are taken away from them."
---
Indie band "Dave Buker & the Historians" share the process of producing an album.
"You want to make a certain kind of music and you want to record it and you want it to be good, it's all dependent on how hard you work."