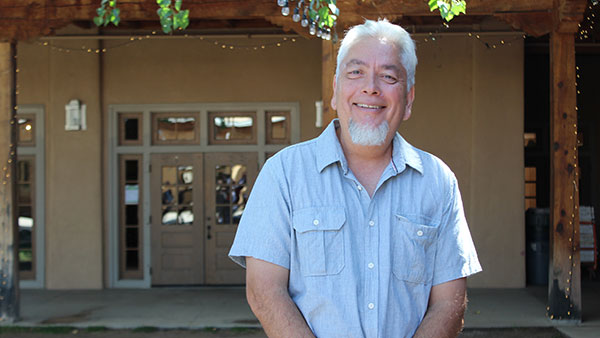 Levi Romero is a bilingual poet whose language is immersed in the manito dialect of northern New Mexico. His work has been published throughout the United States, Mexico, Spain and Cuba. His poem writing exercise, "Where I'm From, De donde yo soy," based on the original poem, "Where I'm From," by George Ella Lyon, was published by Scholastic as part of a nationwide educational project and has been used extensively both nationally and internationally. He has taught writing workshops for schools, universities, incarcerated populations, libraries, community centers, writers' organizations, private mentorships, and has also worked with community libraries on various ethno-poetry and oral history documentation projects.
His work has been featured in numerous anthologies and online publications. He has co-directed two films on acequia culture. Bendicicn de/ agua, a short film based on Taos's very own Olivia Romo, premiered at the National Cowboy Poetry Gathering in Elko, Nevada, and Going Home Homeless won a People's Choice Award at the Taos Shortz Film Festival.
Romero is from the Embudo Valley of northern New Mexico. He is an Assistant Professor in the Chicana and Chicano Studies department at the University of New Mexico, where he directs the New Mexico Cultural Landscapes Certificate program and the Digital Cuentos project.