Eugene Newmann, Patrick Nagatani, Willy Bo Richardson
Airs Saturday October 31, at 4:00 pm on Ch. 5.1
Eugene Newmann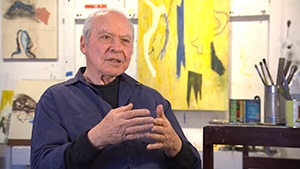 New Mexican Eugene Newmann shares his vision of what is beyond the narrative of a painting without dismissing the familiar.
"The first hit at a subject was great as a kind of spontaneous thing, as an expression of exuberance."
---
Patrick Nagatani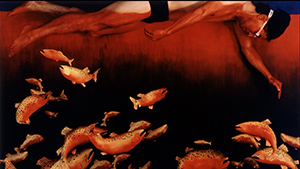 Albuquerque photographer Patrick Nagatani talks about fiction and truth.
"My sensibility has always been that photographs actually lie. They tell stories and it all depends on how you construct the image."
---
Willy Bo Richardson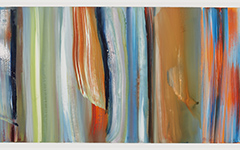 New Mexico painter Willy Bo Richardson discovers how real world limitations allow him greater flexibility in the moment.
"What's beautiful about painting is that it does everything that you want it to in that moment, so you have the materials, you have the artist and you have the action and they are all coming together instantaneously."
COLORES New Mexico Episode 112