Clinton Adams, Paul Haner, Jim Seigler, Joe Muni
Airs Saturday October 10, at 4:00 pm on Ch. 5.1
Clinton Adams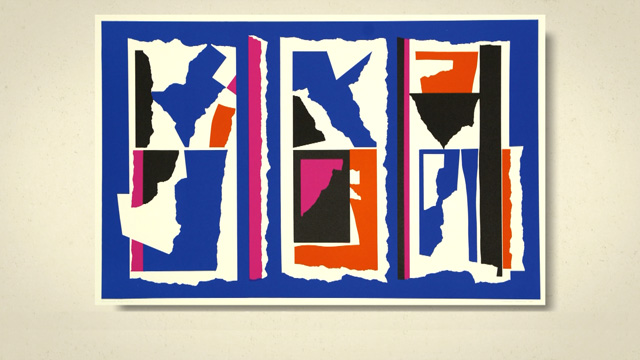 Clinton Adams, a modernist painter, lithographer, and scholar, was a force in transforming Albuquerque's arts.
"One of the things I most admired was his ability to see the essence of things regardless of subject and I think that distilling that essence was something that was very important to him and his art."
---
Also on the program:
A painting conservator at Saint Louis Art Museum, Paul Haner, repairs two 500-year-old German portraits.
"We wouldn't try to elaborate or embellish. Not recreate, just reconstruct and try to unify the artist's original intention."
---
Artist Jim Seigler looks back at a long and magical career designing for the Barnum & Bailey Circus.
"Everything's that happened in my life, I didn't plan. They all were accidental, me being, maybe, at the right place at the right time."
---
Creative and ecologically conscious craftsman Joe Muni builds guitars from recycled wood.
"Part of the guitar came from my grandfather's old house and from wood around here and so that just made it all the more special to us."