Roberto Mondragón, Rufus Chalmers, Matthew Saunders, Alice: 150 Years of Wonderland
Airs Saturday, October 1 at 4:00 pm on Ch. 5.1
Roberto Mondragón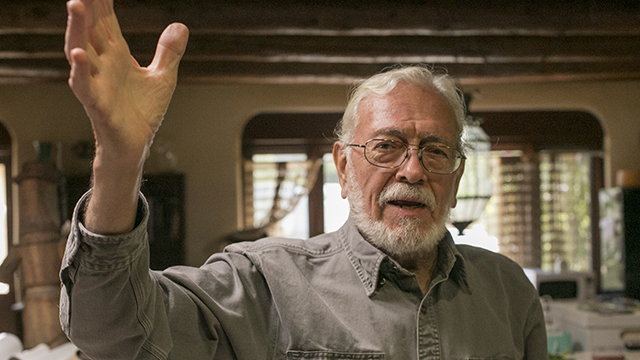 With a passion for culture and tradition, renowned New Mexican musician Roberto Mondragón emphasizes the importance of stories and song.
"I don't think you would have much of a culture if you didn't have music and if you didn't have songs that are composed of music and poetry coming together to tell a story."
---
Also on the program:
The exhibit "Alice: 150 Years of Wonderland" features Lewis Carroll's original manuscript, early editions, and Lewis Carroll's diaries.
Pastel artist Rufus Chalmers gives viewers a front row seat to American jazz.
A student of Irish music, Matthew Saunders combines traditional Celtic with electronic dance music to create a new sound.