Jesse Nusbaum, Mark Sudduth, John King
Airs Saturday, May 7 at 4:00 pm on Ch. 5.1
Jesse Nusbaum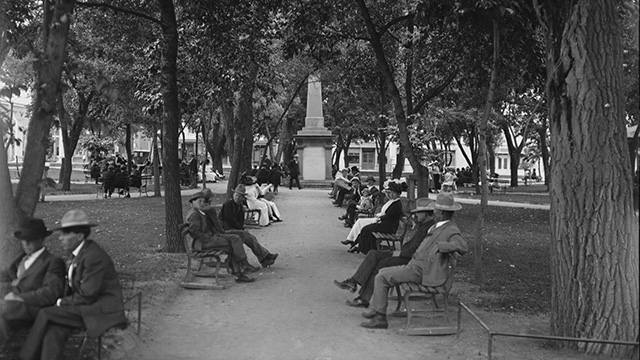 Jesse Nusbaum played a significant role in developing the Spanish Pueblo Revival style. A prolific photographer in the early 20th century, he documented Santa Fe and New Mexico. Produced in collaboration with the Palace of the Governors photo archives, this episode is a fascinating visual journey into Santa Fe's past.
"When they decided to think about how those architectural styles might represent Santa Fe and New Mexico in general to the world, he had a great archive of information to draw on."
---
Also on the program:
During the renovation of Manhattan's 127-year old St. Patrick's Cathedral, see what it takes to repair the cathedral's organs.
For Mark Sudduth, glass blowing is like a dance.
Blacksmith John King makes even utilitarian objects into works of art.