Fresco artist Frederico Vigil, musician Cipriano Vigil, photographer Jesse Nusbaum
Air Date: Saturday May 27th at 4pm on 5.1
Rebroadcast Friday June 2nd at 8pm on 9.1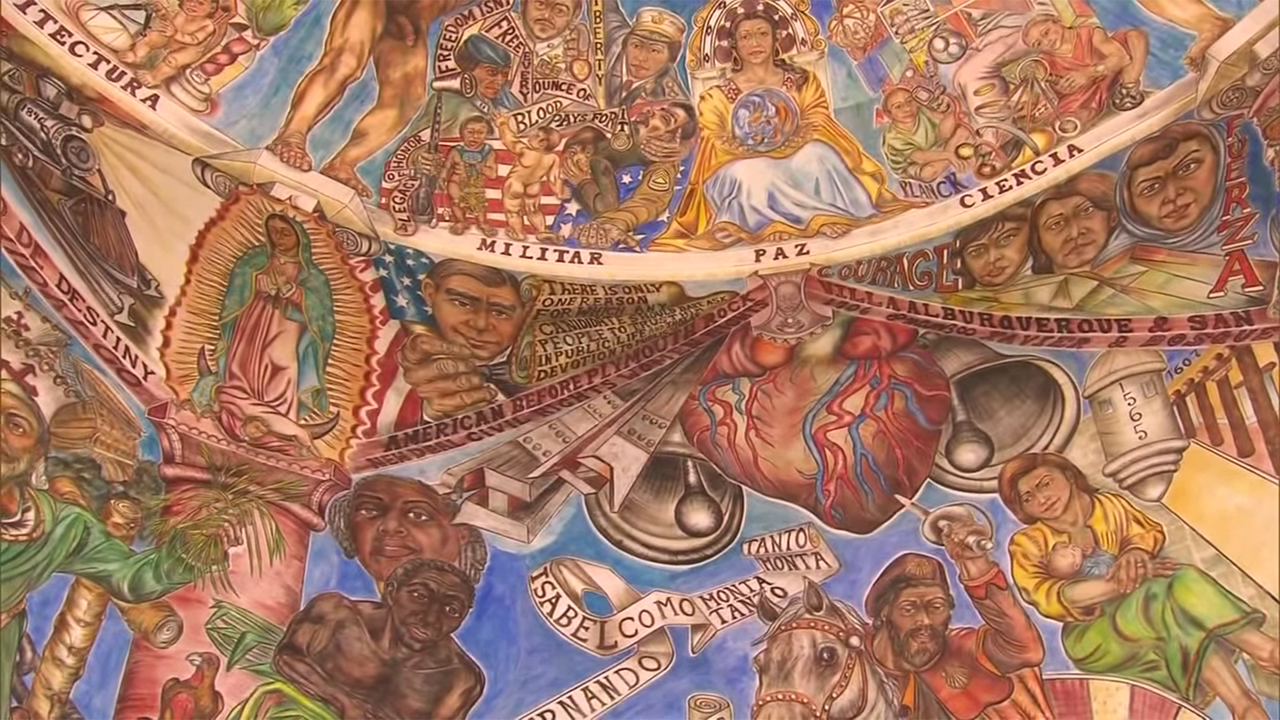 FREDERICO VIGIL
After nine years of tremendous effort, Frederico Vigil completed one of New Mexico's great artworks, the torreón fresco "Mundos de Mestizaje."
"When I walked into this space and they said, 'Here is the wall for you,' I felt like one of the luckiest guys in the world."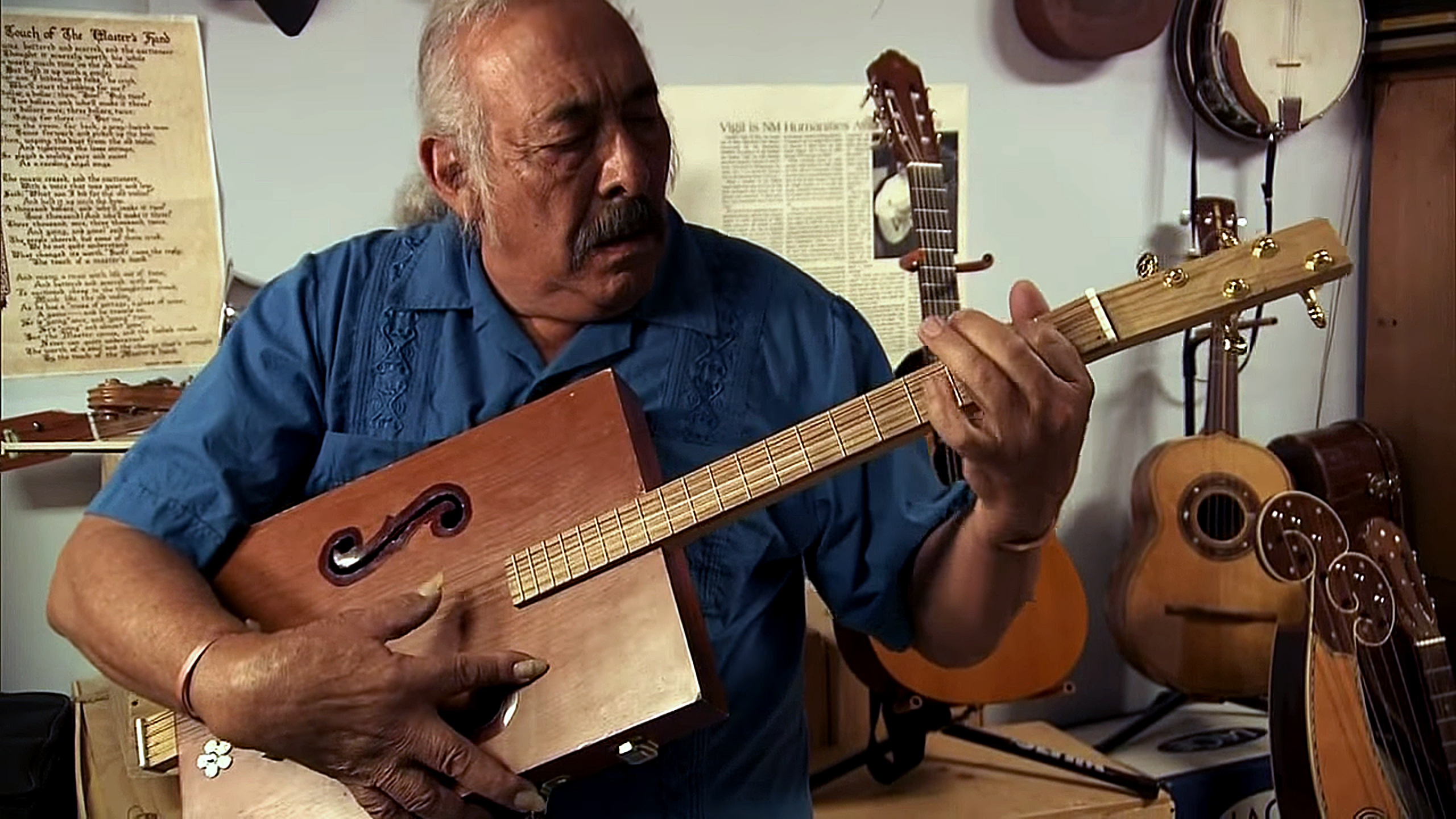 CIPRIANO VIGIL
Musician Cipriano Vigil keeps Northern New Mexico's folk music tradition alive. The stories and the music also tell the region's history.
"It is important to have the family involved in the music, not only to preserve it, but for them to also learn the culture, learn the traditions."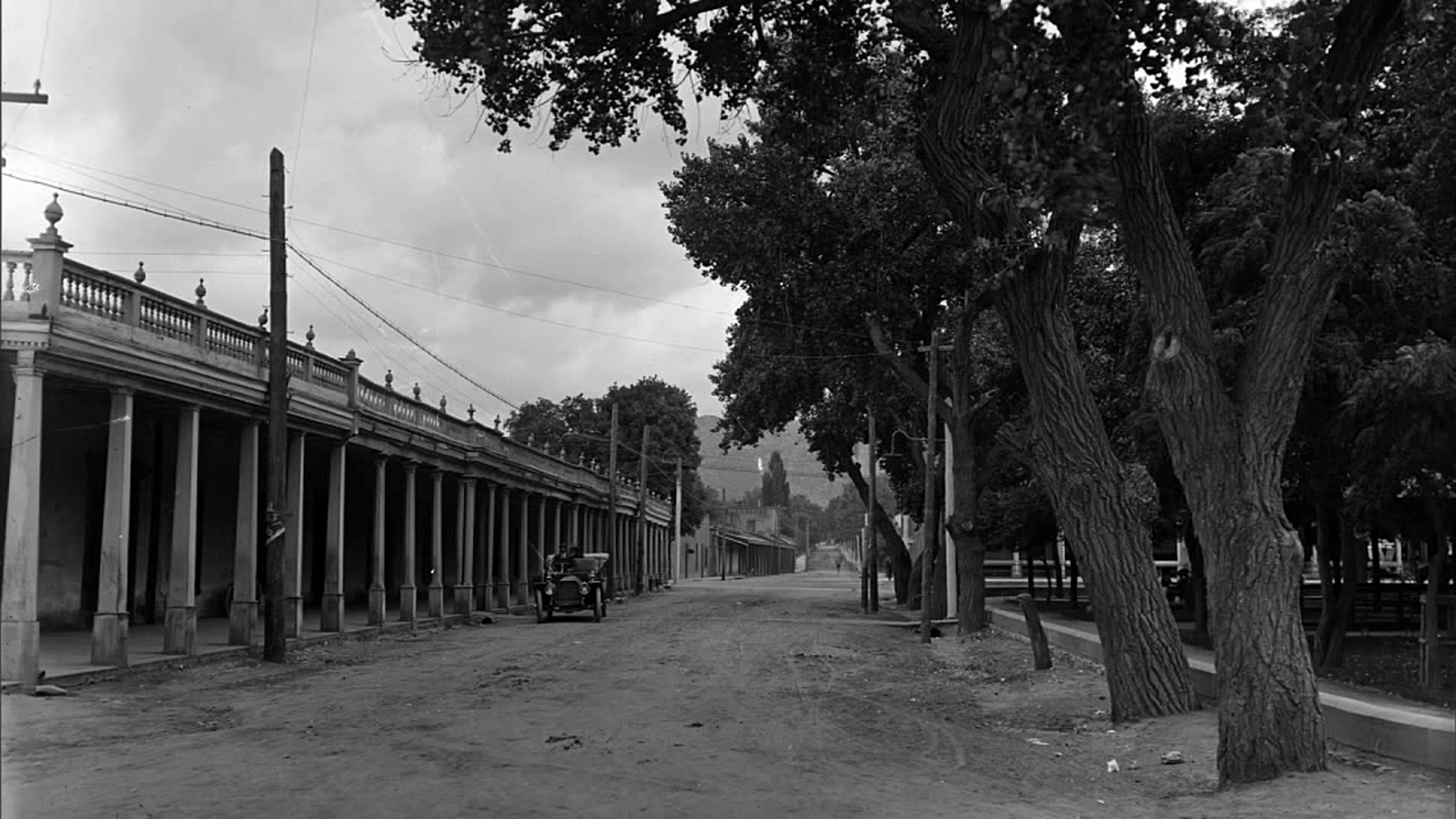 JESSE NUSBAUM
Jesse Nusbaum played a significant role in developing the Spanish Pueblo Revival style. A prolific photographer in the early 20th century, he documented Santa Fe and New Mexico.
"When they decided to think about how those architectural styles might represent Santa Fe and New Mexico in general to the world, he had a great archive of information to draw on."
. . .
Celebrating the creative spirit, ¡COLORES! broadcasts Saturday afternoons at 4pm on 5.1 and rebroadcasts Friday evenings at 8pm on 9.1.

¡COLORES! is a production of New Mexico PBS/KNME-TV. Funding for ¡COLORES! was provided in part by, The Nellita E. Walker Fund, KNME-TV Endowment Fund, The Great Southwestern Arts & Education Endowment Fund… and Viewers Like You.