Keshet Dance Company, Jim McHugh, Christine Ha, Tyson Cole, "Annie"
---
Keshet Dance Company
Albuquerque's Keshet Dance Company inspires passion and opens unlimited possibilities no matter what the barriers.
"When people come to us who didn't realize they could dance before, it's a really powerful experience."
---
Jim McHugh
Jim McHugh, a photographer with an eye for haunting images that capture a disappearing landscape.
"He's taking pictures of things in Los Angeles that no one really sees."
---
Christine Ha
A winner in season three of "Top Chef," Christine Ha trades her knife for a pen.
"As a child I loved to read, I did love to write, but it wasn't something I really took seriously."
---
Tyson Cole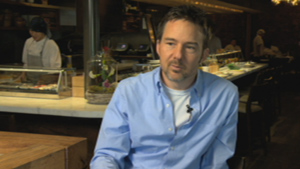 Executive Chef Tyson Cole blurs then lines between making sushi and sculpture.
"When I was watching them make the sushi I was like, it seemed like it was sculpting, you know."
---
"Annie"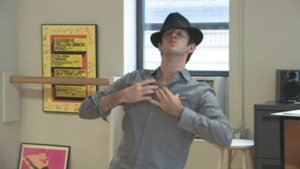 A choreographer for the Broadway Musical "Annie" listens to the music over and over until he sees the story come to Life.
"A lot of my work actually has to do with me just paying attention to my imagination."