Patrick Nagatani, Go Comedy!, Charles Frederick Worth, Contemporary Korean Artists
Airs Friday May 16, at 9:00 pm on Ch. 5.1
---
Patrick Nagatani
Albuquerque photographer Patrick Nagatani talks about fiction and truth.
"My sensibility has always been that photographs actually lie. They tell stories and it all depends on how you construct the image."
---
Go Comedy!
Improvisation group Go Comedy! shares the give and take of making people laugh.
"Improv comedy is the art of making something out of nothing."
---
Charles Frederick Worth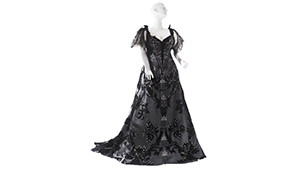 Learn more about the gowns of "Downton Abbey" by looking into one of the period's leading fashion designers: Charles Frederick Worth.
"One of the hallmarks of the house of Worth was its use of asymmetry."
---
Contemporary Korean Artists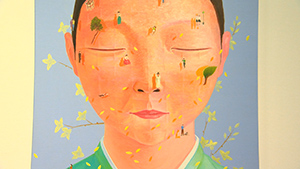 Contemporary artists in Korea mix traditional & modern ideas and techniques.
"This is the face of a mother. It's a very traditional Korean picture with the little drawings on the face being the memories she had."