DJ Spooky, Ed Bok Lee, Gregory Kondos, Jennifer Nugent
---
DJ Spooky
Artist Paul D. Miller AKA DJ Spooky in collaboration with a New Mexico-Based Quartet create an emotive portrait of a changing continent on the edge of the world.
---
Ed Bok Lee
Last year Ed Bok Lee's book "Whorled" was on the Poetry Foundation's best seller list. Today the poet has an "Ode to Bruce Lee."
---
Gregory Kondos
Prominent California landscape painter Gregory Kondos never stops the pursuit of knowledge.
---
Jennifer Nugent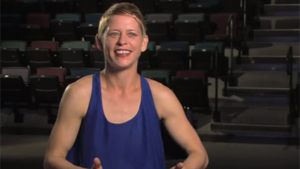 Dancing with the Bill T. Jones Arnie Zane Dance Company, Jennifer Nugent is motivated by passion.