David Tart, Tom Schroeder, Francois Girard, David Korins
---
David Tart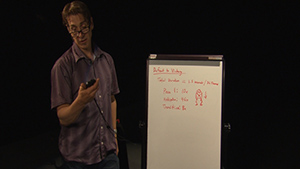 Former Pixar animator, David Tart, gives us a behind the scenes peek into what goes into an animated film.
"It takes anywhere between a week to two weeks to finish ten to twelve seconds of animation."
---
Tom Schroeder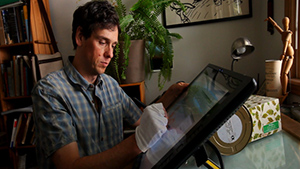 Animator Tom Schroeder tells real-life stories that address issues including relationships, addiction and survival.
"Story is very important to my films, the story is always the central motivating reason that I wanted to make the film."
---
Roman Francois Girard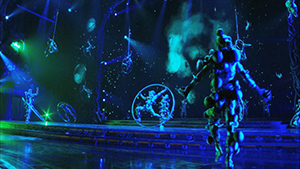 Writer-director of Zarkana, Francois Girard, reveals his inspiration for Cirque de Soliel's latest acrobatic spectacular.
"The set that you're seeing is reacting to the actual, not only the architecture of Radio City, but also the myths, the legends, the ghosts of Radio City."
---
David Korins
And we meet David Korins, the man responsible for creating Little Orphan Annie's world.
"Annie takes place in 1933 in New York City, in a very specific point in American History."