Chris Collins, Suzanne Sellers, Nathan Meltz, Arbor Opera Theater
Airs Saturday, June 4 at 4:00 pm on Ch. 5.1
Chris Collins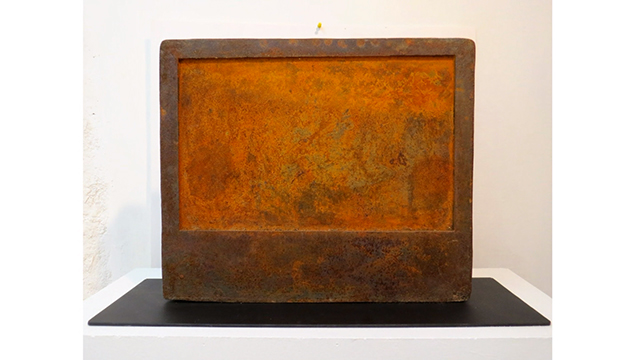 Santa Fe sculptor Chris Collins transforms mundane, everyday objects into art.
"My fascination comes from that root of alchemy. To transmute materials…to bring something into a higher vibration."
---
Also on the program:
Muralist and painter Suzanne Sellers uses trompe l'oeil, an artistic method which deceives the eye, to create a whimsical and colorful environment.
Nathan Meltz combines collage, screen painting and animation to create stories about the mechanization of modern life.
Arbor Opera Theater performs an adaptation of "La Traviata" to increase awareness of depression and other illnesses.
"So the story has been around for a long time. And when I looked at this story and I decided that we were going to be doing this production, I really wanted to break it down and say, 'Why is this story so relevant 163 years later?'"