Eugene Newmann, Elmar Oliveira, Shakespeare Uncovered, The Art Collection of Edward Cecil Guinness
---
Eugene Newmann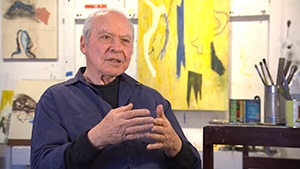 New Mexican Eugene Newmann shares his vision of what is beyond the narrative of a painting, without dismissing the familiar.
"The first hit at a subject was great as a kind of spontaneous thing, as an expression of … exuberance."
---
Elmar Oliveira
Accomplished violinist Elmar Oliveira insists that playing chamber music will help a performer understand the audience.
"To immerse oneself in the music, understand not just what it is to play the violin but understand what the composer is doing, understand what's in the score."
---
Shakespeare Uncovered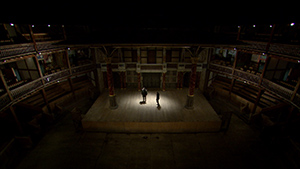 As part of Shakespeare Uncovered, see Hamlet meet his father's ghost.
"Elizabethan society would not have been surprised to see a ghost."
---
The Art Collection of Edward Cecil Guinness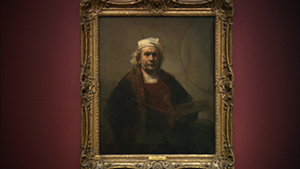 Including one of Rembrandt's last self-portraits, learn about the art collection of Edward Cecil Guinness.
"I think it's a way of showing you some of the major schools in European art, but also the greatest examples within those schools."