Mark Winter, Catalina Delgado-Trunk, Brandon Maldonado
Airs Saturday, July 30 at 4:00 pm on Ch. 5.1
Mark Winter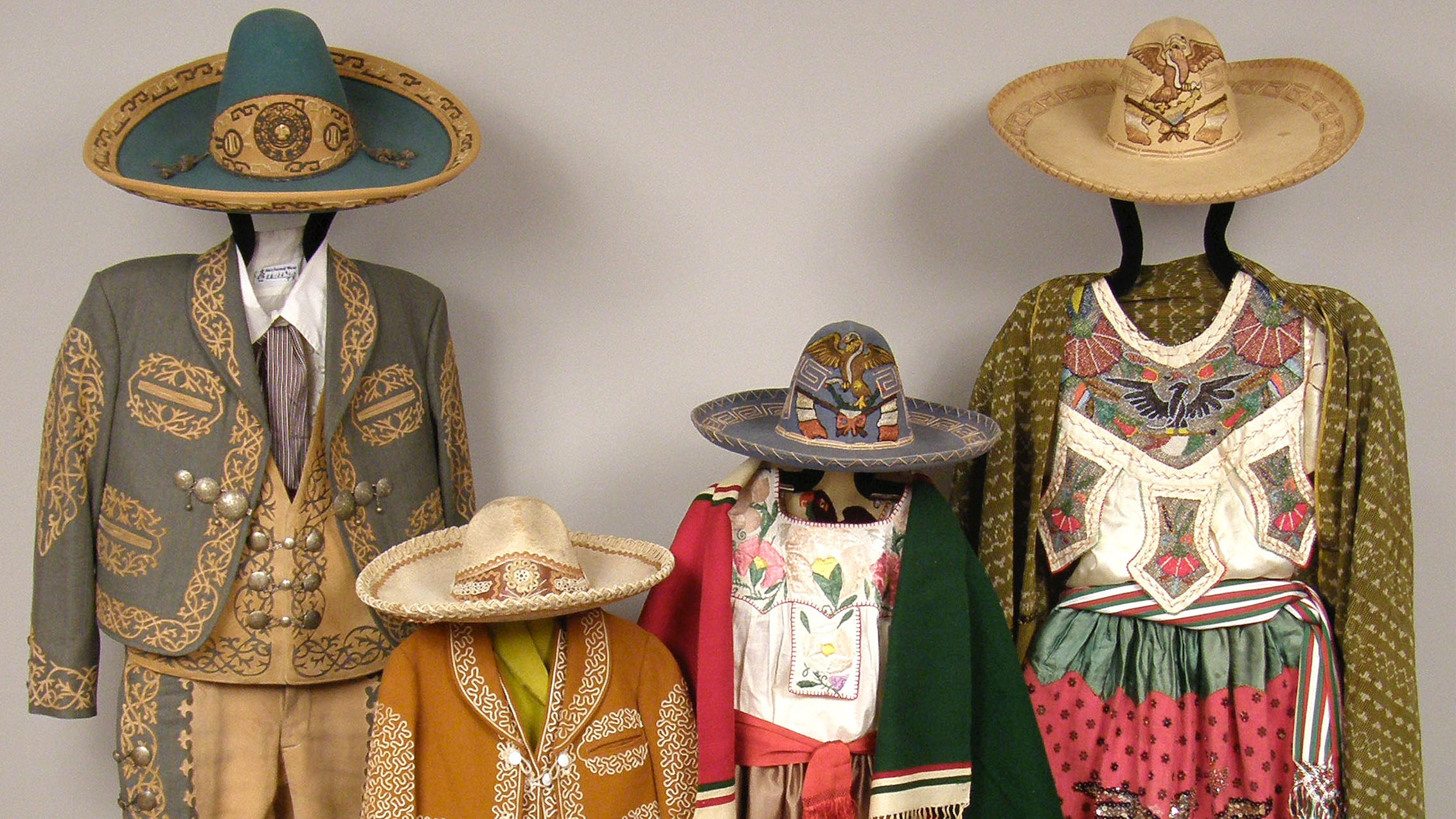 Mark Winter shares his one-of-a-kind collection and the rich history behind the elaborate charro suits and china poblana dresses that became the traditional attire of Mexican culture.
See Mark's collection in the Viva Mexico exhibition at The Great Southwestern Antique Show August 6th and 7th at the Expo New Mexico State Fairground's Lujan Center.
---
Catalina Delgado-Trunk
Albuquerque papel picado artist Catalina Delgado-Trunk explores mythologies from pre-Colombian Mexico.
"Folk art, in whatever discipline is expressed, is constantly evolving. It's an expression of a particular people."
---
Brandon Maldonado
New Mexico painter Brandon Maldonado sees Halloween and Dia de los Muertos sharing a common theme.
"When we see things dying in Fall, it makes sense that we celebrate death and we affirm that as a part of life."