Lowrider Summer, Brian Greene, Porfirio Gutierrez, Virginia Fifields
Airs Saturday, July 16 at 4:00 pm on Ch. 5.1
Lowrider Summer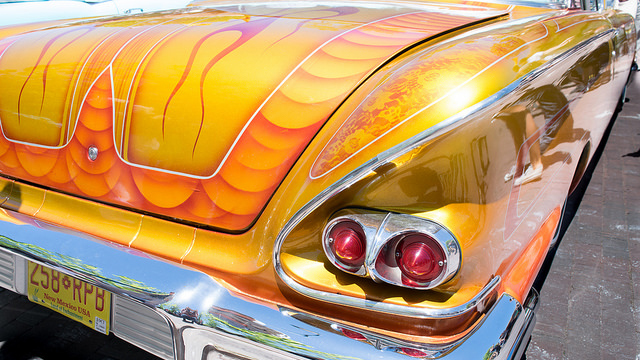 Beautiful low rider cars on parade, poetry, and family are highlighted in the fantastic "Lowrider Summer" event that took place at Santa Fe's plaza.
"When a lowrider passes by, it just seems like it's floating across the road."
---
Also on the program:
Physicist Brian Greene crafted a multi-media performance to explain Einstein's theory of relativity.
The Zapotec Indians of Oaxaca, Mexico, have been weaving for over two thousand years. Porfirio Gutierrez keeps his ancestors' tradition alive.
Charcoal artist Virginia Fifield's drawings of nature are so realistic they are mistaken for photographs.