Willy Bo Richardson, The Impressionists, Regional Theater, Jack Ross
Airs Friday February 7, at 9:00 pm on Ch. 5.1
---
Willy Bo Richardson
New Mexico painter Willy Bo Richardson shares how discovering real world limitations allows him greater flexibility in the moment.
"What's beautiful about painting is that it does everything that you want it to in that moment. So you have the materials, you have the artist and you have the action and they are all coming together instantaneously."
---
The Impressionists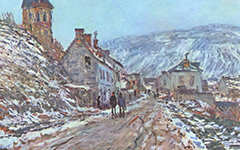 The Impressionists' blurred brush strokes shocked the art world in the late 1800's. Why?
"So, somewhere along the line someone or some people thought that 'Well, maybe the impressionists were just a bunch of people with near sightedness.'"
---
Regional Theater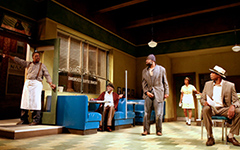 Regional theater productions connect audiences by reflecting the community and its people.
"Regional theater is really an incredible training ground for artists, for actors, for designers, for directors."
---
Jack Ross
Jack Ross joins the cast of Downton Abbey; he brings the music and style of the Jazz Age to life. Learn about that era in the Broadway production After Midnight.
"It's interesting, in approaching the show there were some things in After Midnight that are absolutely period correct."