Suzanne Vilmain, Kevin Finnan, Petronella Ytsma, Highclere Castle
---
Suzanne Vilmain
Artist Suzanne Vilmain shares how books can be much more than words.
"The book holds the possibility of just about anything. And I've seen books made about unbelievable things."
---
Kevin Finnan
Motionhouse Artistic Director, Kevin Finnan, sheds some light on how dance can really engage the audience.
"We are about making things for the eyes and the senses and communicating through them."
---
Petronella Ytsma
Photographer Petronella Ytsma hopes her striking images spark conversation and consideration for the victims of Agent Orange.
"I really believe that a photographer, an image maker, has a civic responsibility."
---
Highclere Castle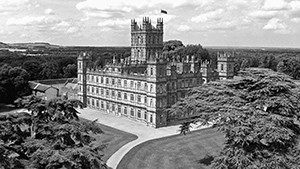 Lady Fiona Carnarvon's family has lived for more than 300 years at Highclere Castle, the beautiful English estate that provides the inspiration and setting for the television series "Downton Abbey." Lady Fiona shares real life versions of intrigue.
"Whilst you should never marry for money, it might be foolish to marry without money."