Patrick Dougherty, The Quay Brothers, Eve Ensler, Rhea Pappas
---
Patrick Dougherty
World renown artist Patrick Dougherty turns simple twigs into architectural masterpieces.
---
The Quay Brothers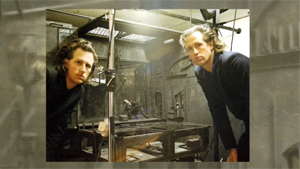 After three decades of making stop-motion animated films, the Quay Brothers are celebrated at the museum of modern art.
---
Eve Ensler
Playwright Eve Ensler talks about her 'Vagina Monologues' legacy, her activism, and her new musical 'Emotional Creature.'
---
Rhea Pappas
In her underwater series, photographer Rhea Pappas explores feminine vulnerability and power.