Steina and Woody Vasulka, Andy Warhol, Shodekeh, Uzma Mirza, A. D. Wheeler
---
Steina and Woody Vasulka
Pioneers of video art, Santa Fe's Steina and Woody Vasulka take us into their world.
---
Andy Warhol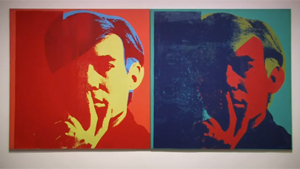 In his own time, artist Andy Warhol pushed the boundaries of what defined art, challenging expectations with his portrayals of popular culture.
---
Shodekeh
Shodekeh is a beat boxer turning the tables on traditional art forms.
---
Uzma Mirza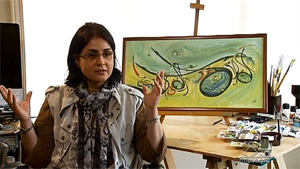 Islamic artist Uzma Mirza paints Arabic words as musical notes combining music and faith.
---
A. D. Wheeler
Photographer A.D. Wheeler has found art in the decay of urban landscapes.