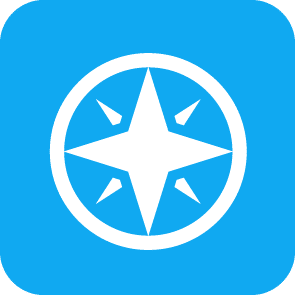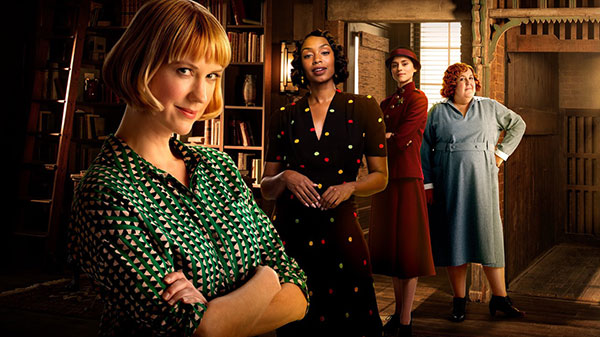 FRANKIE DRAKE MYSTERIES, Season 3
Set in 1920s Toronto, the series follows the adventures of Frankie Drake (Lauren Lee Smith) and her partner Trudy Clarke (Chantel Riley) at Drake Private Detectives, the city's only all-female detective agency, as they find themselves fighting crime in the age of flyboys, gangsters, rum-runners, and speakeasies.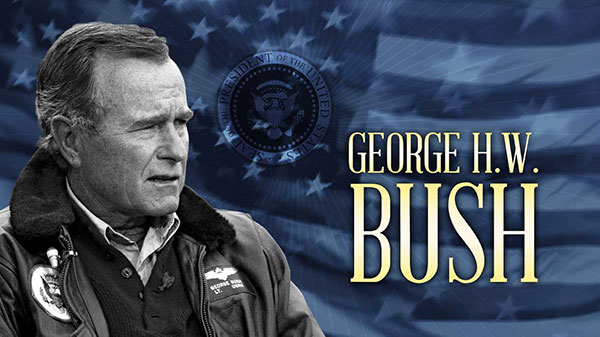 GEORGE W. BUSH: AMERICAN EXPERIENCE
The latest in our award-winning series of presidential biographies, this film looks at the life and presidency of George W. Bush, from his unorthodox road to the presidency to the terrorist attacks of 9/11 and the myriad of challenges he faced over his two terms, from the war in Iraq to the 2008 financial crisis.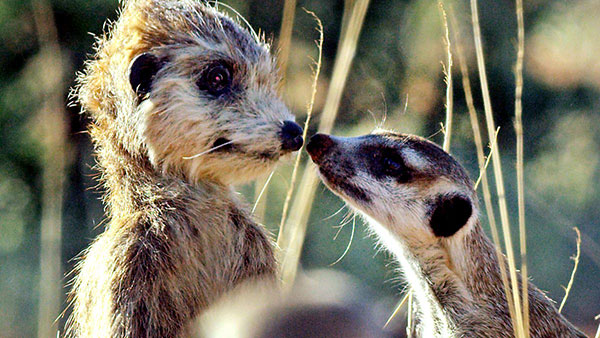 SPY IN THE WILD, Season 2
From the hot and humid tropics to the freezing poles, the sequel to 2017's popular Nature: Spy in the Wild miniseries places even more spy creatures in the middle of some of nature's greatest events.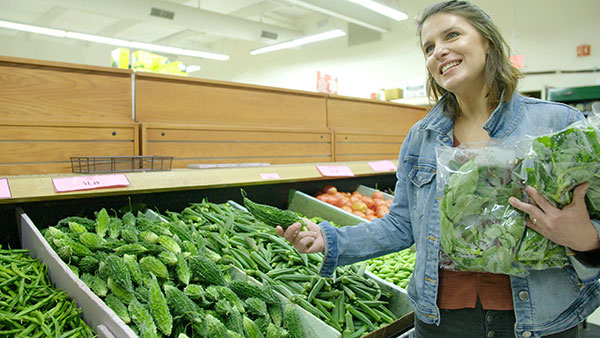 Host and award-winning chef Vivian Howard digs deeper into the lesser-known roots of Southern food, Southern cooking, and Southern living. Each episode of "Somewhere South" explores the connectivity of a single dish, and the ways people of different backgrounds interpret that dish while expressing the complex values, identities, and histories that make up the American South.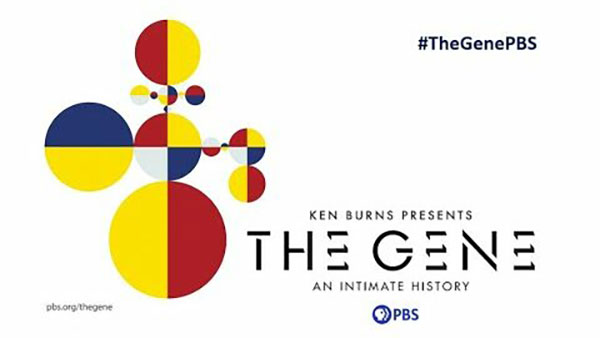 KEN BURNS PRESENTS - THE GENE: AN INTIMATE STORY
"The Gene: An Intimate History" brings vividly to life the story of today's revolution in medical science through present-day tales of patients and doctors at the forefront of the search for genetic treatments, interwoven with a compelling history of the discoveries that made this possible and the ethical challenges raised by the ability to edit DNA with precision.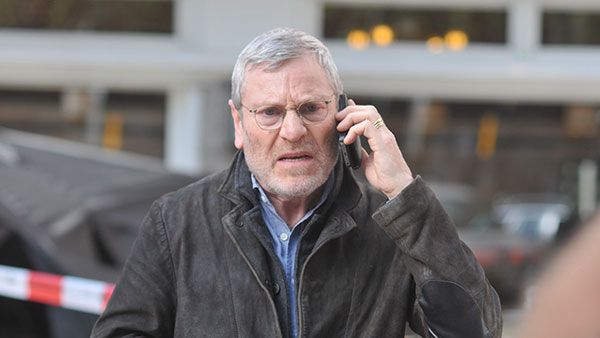 Tcheky Karyo revives his role as French detective Julien Baptiste in this spinoff of "The Missing." While visiting his daughter in Amsterdam, Baptiste becomes drawn into a missing persons case that may be connected to a human trafficking gang.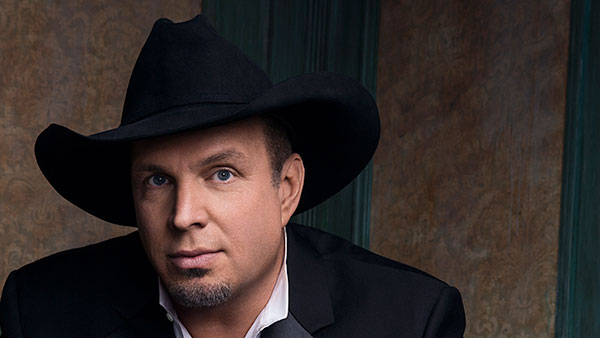 GARTH BROOKS: GERSHWIN PRIZE
Enjoy an all-star tribute to Garth Brooks, the 2020 recipients of the Library of Congress Gershwin Prize for Popular Song, with performances by Garth Brooks, as well as Trisha Yearwood, Keith Urban, Chris Stapleton, Keb' Mo', Lee Brice, and the Howard Gospel Choir — hosted by Jay Leno.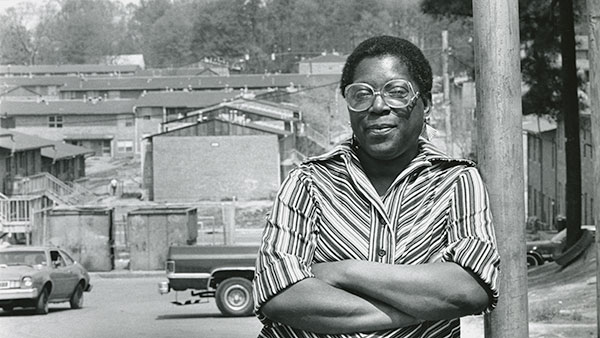 EAST LAKE MEADOWS: A PUBLIC HOUSING STORY
Learn the history of East Lake Meadows, a former public housing community in Atlanta. Stories from residents reveal hardship and resilience, and raise critical questions about race, poverty, and who is deserving of public assistance.
Child survivors of the Holocaust are brought to Windermere to recuperate with the help of volunteer therapists. Without their families, they must find kinship in each other. "The Windermere Children" is the stark, moving and ultimately redemptive story of the bonds they make with one another, and of how the friendships forged at Windermere become a lifeline to a fruitful future.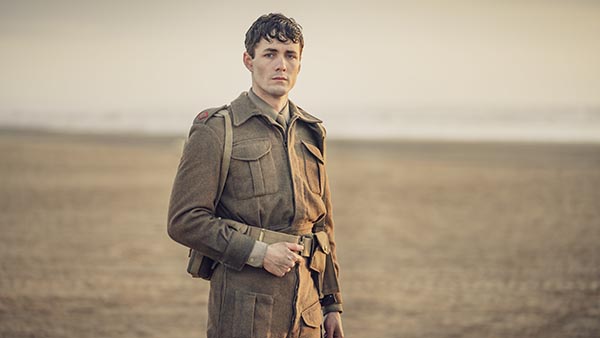 MASTERPIECE: WORLD ON FIRE
World on Fire, an adrenalized, emotionally gripping and resonant World War II drama, follows the intertwining fates of ordinary people in five countries as they grapple with the effects of the war on their everyday lives. Starring Helen Hunt, Sean Bean, Jonah Hauer-King and more, the series premieres on Sunday, April 5, 2020 at 9/8c.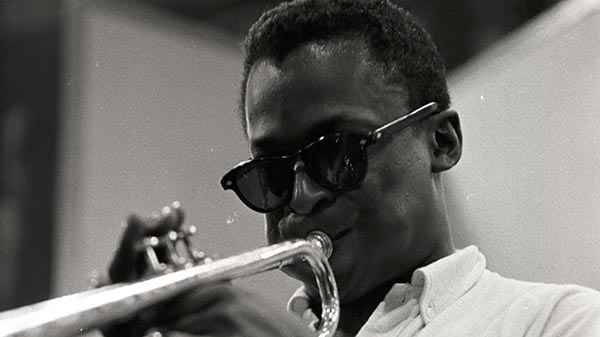 AMERICAN MASTERS: MILES DAVIS: BIRTH OF THE COOL
Discover the man behind the legend. With full access to the Miles Davis Estate, the film features never-before-seen footage, including studio outtakes from his recording sessions, rare photos and new interviews.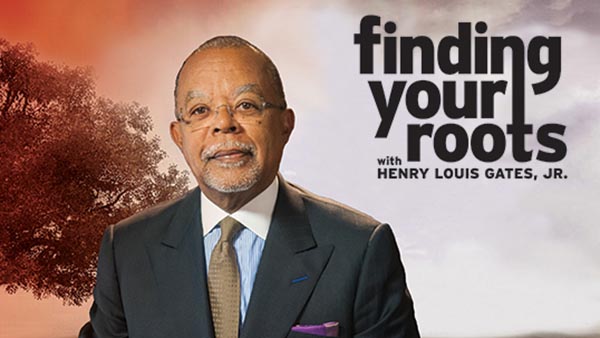 FINDING YOUR ROOTS, Season 6
For more than a decade, renowned Harvard scholar Henry Louis Gates, Jr. has helped to expand America's sense of itself, stimulating a national conversation about identity with humor, wisdom, and compassion. Professor Gates has explored the ancestry of dozens of influential people from diverse backgrounds, taking millions of viewers deep into the past to reveal the connections that bind us all.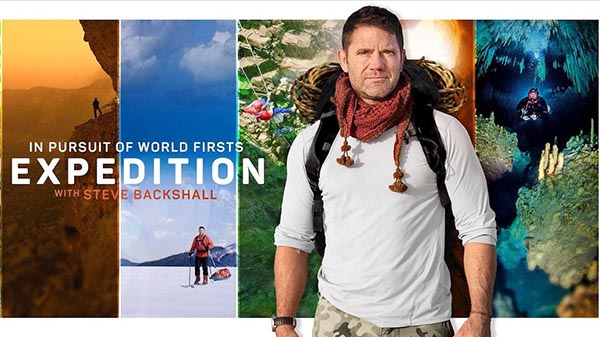 EXPEDITION WITH STEVE BACKSHALL
Head into the unknown with naturalist Steve Backshall as he journeys to the world's last unexplored places and faces challenges around the globe, encountering extraordinary wildlife and meeting remarkable people along the way.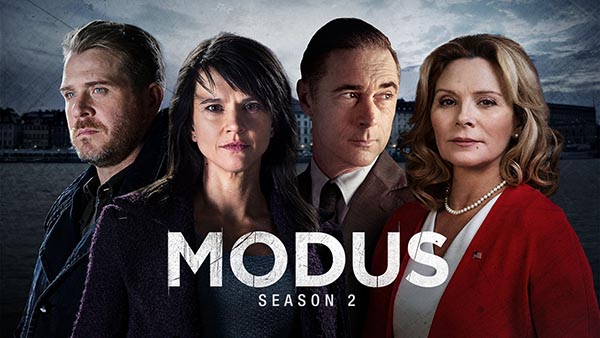 Now available with PBS Passport. Adapted by Emmy award-winning screenwriters Mai Brostrom and Peter Thorsboe, from the book by Anne Holt, Modus follows psychologist and profiler Inger Johanne Vik (Melinda Kinnaman). In Swedish with English subtitles.
MASTERPIECE: BEECHAM HOUSE
Gurinder Chadha's (Bend it Like Beckham) drama Beecham House is set in 19th century Delhi before the British ruled in that region. Tom Bateman steps into the role of John Beecham, a handsome former soldier who has purchased the mansion, Beecham House, to begin a new life. The cast includes Lesley Nicol (Downton Abbey), Gregory Fitoussi (Mr. Selfridge), Adil Ray, Pallavi Sharda, and others.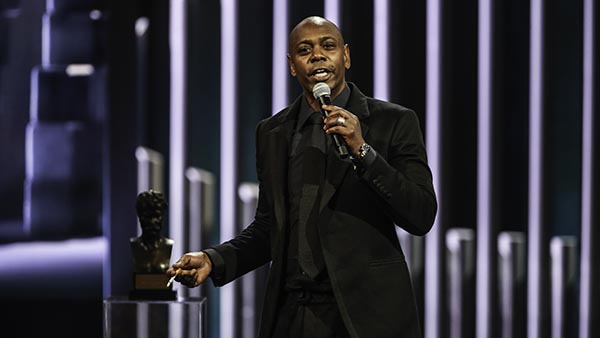 MARK TWAIN PRIZE: DAVE CHAPPELLE
An outstanding lineup of entertainers gathered in the Kennedy Center Concert Hall to salute Dave Chappelle, recipient of the 22nd annual Mark Twain Prize for American Humor on October 27, 2019. The Prize was given at a gala performance featuring some of the biggest names in comedy. The program will be broadcast on PBS stations on Tuesday, January 7, 2020.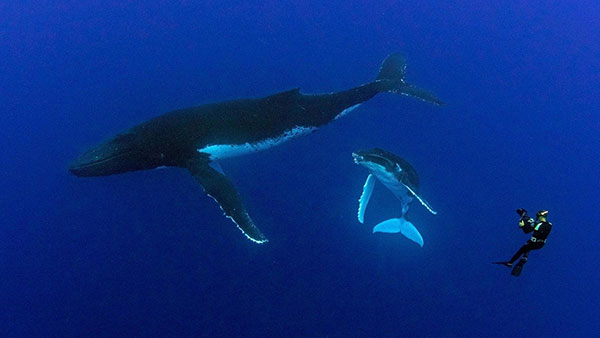 A filmmaker investigates his traumatic encounter with a 30-ton humpback whale that breached and just missed landing on him while he was kayaking. What he discovers raises far bigger questions about humans' relationship with whales and their future.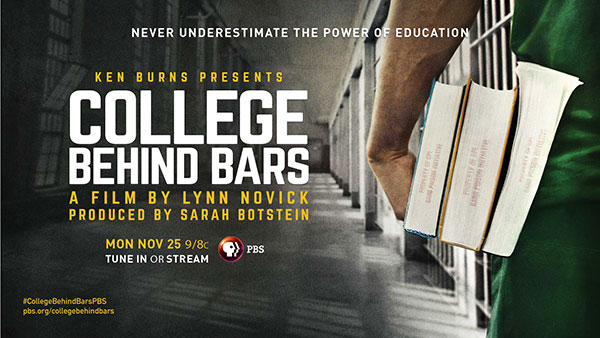 Explore the transformative power of education through the eyes of a dozen incarcerated men and women trying to earn college degrees – and a chance at new beginnings – from one of the country's most rigorous prison education programs. A film by Lynn Novick.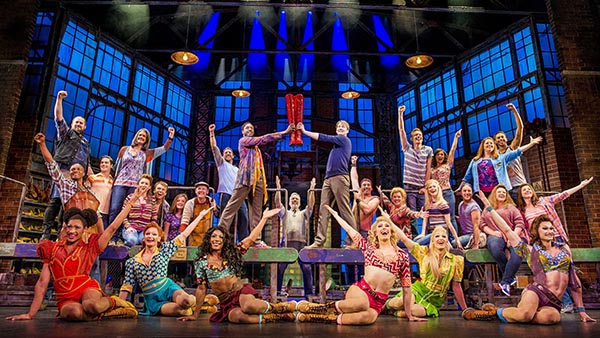 GREAT PERFORMANCES: KINKY BOOTS
Rejoice with the Tony Award-winning high-heeled hit musical with songs by pop icon Cyndi Lauper and a book by Broadway legend Harvey Fierstein about an unexpected duo that embraces their differences to create an extraordinary line of shoes.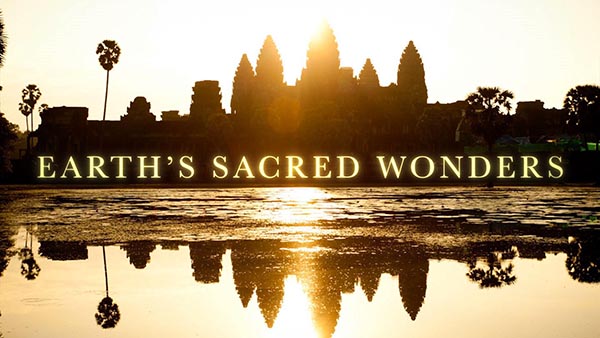 Many of the world's best-known landmarks have been inspired by faith and today more worshippers than ever are flocking to these sacred places. For some people they're sanctuaries for quiet contemplation. For others, they're sites for astonishing acts of worship, dangerous challenges and extraordinary deeds of devotion, rarely seen by outsiders.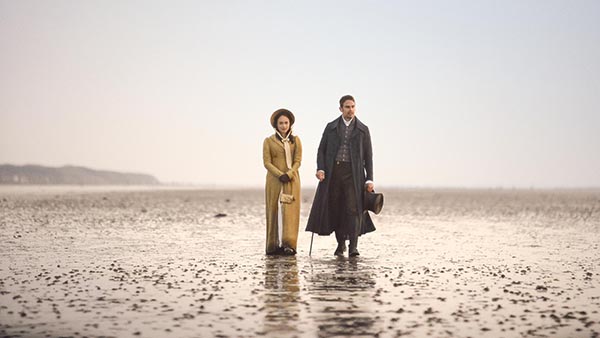 Behold Earth as it's never been seen before. Cameras in space tell stories of life on our planet from a brand-new perspective, revealing its incredible movements, colors, patterns and just how fast it's changing.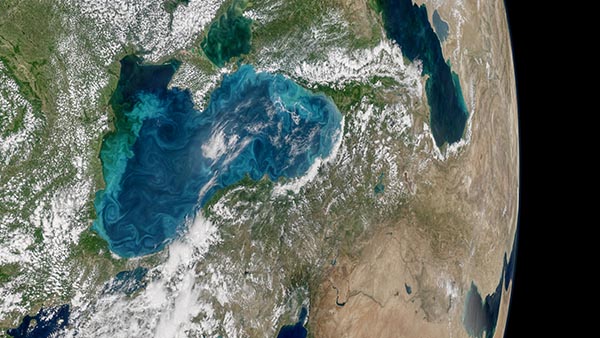 Behold Earth as it's never been seen before. Cameras in space tell stories of life on our planet from a brand-new perspective, revealing its incredible movements, colors, patterns and just how fast it's changing.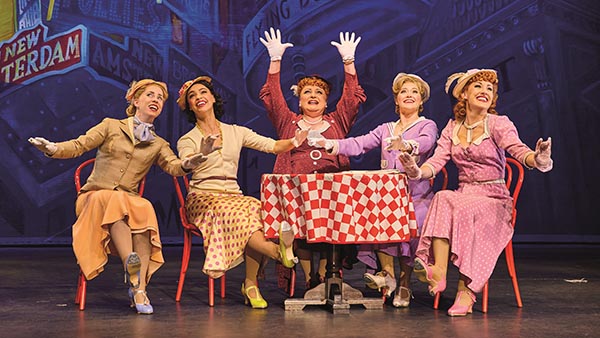 GREAT PERFORMANCES: 42ND STREET
The 1981 Tony Award winner for Best Musical, 42nd Street is the song and dance, American dream fable of Broadway, featuring the iconic songs "42nd Street," "We're In the Money," "Lullaby of Broadway," "Shuffle Off To Buffalo," "I Only Have Eyes For You" and many more.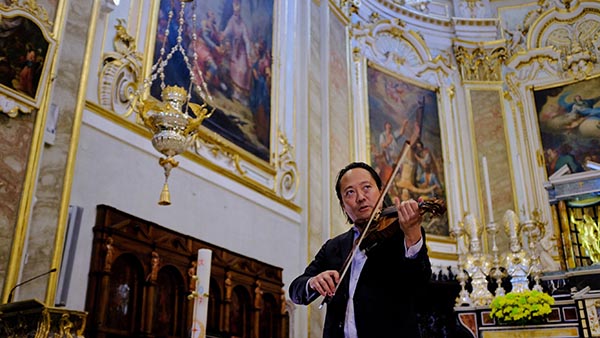 GREAT PERFORMANCES: NOW HEAR THIS
Join Scott Yoo, renowned violinist and conductor of the Mexico City Philharmonic, in Now Hear This, a new four-part documentary miniseries presented by Great Performances that merges music, storytelling, travel and culture, as he chases the secret histories of some of the greatest music ever written.
Discover the extraordinary animals adapting to life in the world's most loved cities, and witness the remarkable ways they meet the challenges of surviving in the newest habitat on the planet.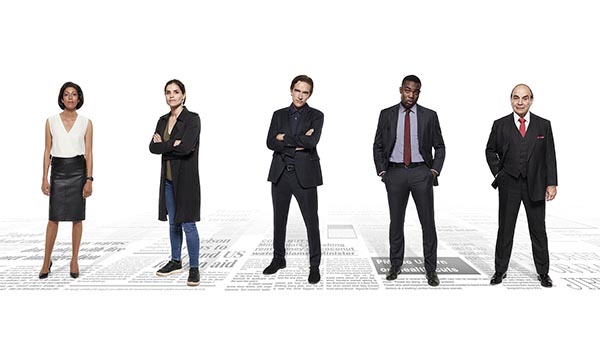 Starring Charlotte Riley (Peaky Blinders, King Charles III) and Ben Chaplin (Apple Tree Yard, The Thin Red Line) and featuring David Suchet (Poirot), the six-part drama explores the turbulent media landscape and the ethical dilemmas journalists face each day. Coming to MASTERPIECE in 2019.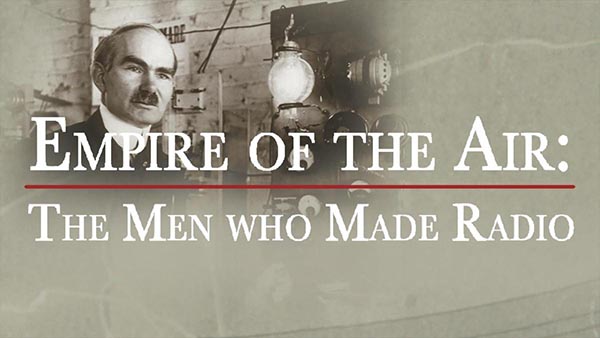 For fifty years radio dominated the airwaves and the American consciousness as the first "mass medium." Empire of the Air examines the lives of three remarkable men who shared the primary responsibility for this invention and its early success and whose genius, friendship, rivalry and enmity combined in unexpected and often tragic ways.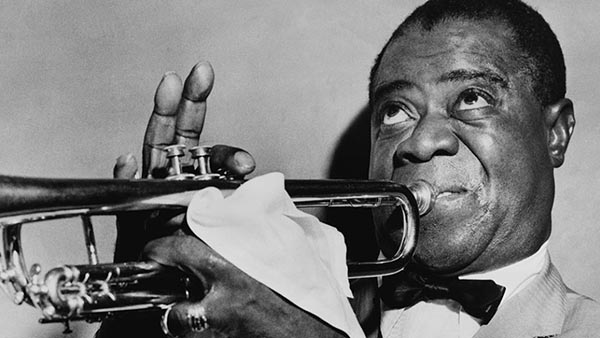 Jazz has been called the purest expression of American democracy; a music built on individualism and compromise, independence and cooperation. Ken Burns follows the growth and development of jazz music from the gritty streets of New Orleans to Chicago's south side, the speakeasies of Kansas city and to Times Square.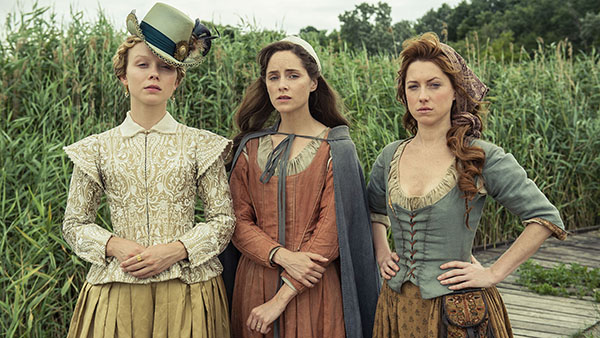 From the makers of Downton Abbey. In the 17th century, on the edge of the untamed Virginian wilderness, sits the English colony. The settlement barely survived its first decade but is on the brink of change with the arrival of a new governor and 90 so-called 'maids to make brides.'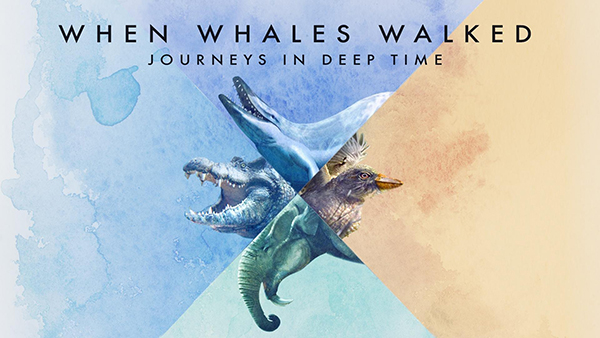 WHEN WHALES WALKED: JOURNEYS IN DEEP TIME
Discover the evolutionary secrets of some of the world's most majestic creatures. From voracious crocodiles and acrobatic birds to stupendous whales and majestic elephants, WHEN WHALES WALKED follows top scientists on a global adventure as they follow clues from the fossil record and change what we thought we knew about the evolution of iconic beasts.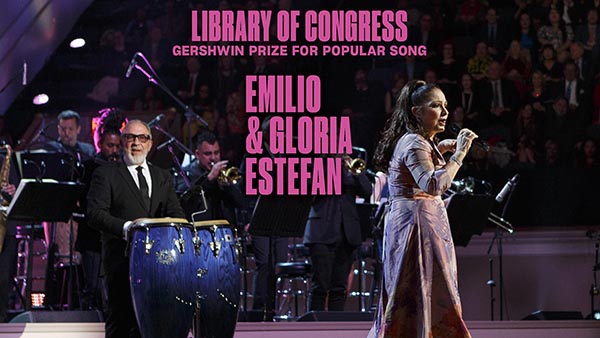 EMILIO AND GLORIA ESTEFAN: GERSHWIN PRIZE
Enjoy an all-star tribute to Emilio and Gloria Estefan, the 2019 recipients of the Library of Congress Gershwin Prize for Popular Song, with performances by Gloria Estefan, as well as Jose Feliciano, Patti LaBelle, Cyndi Lauper, Emily Estefan, and original cast members of "On Your Feet!", and a special presentation by Quincy Jones — with Rita Moreno and Andy Garcia as hosts.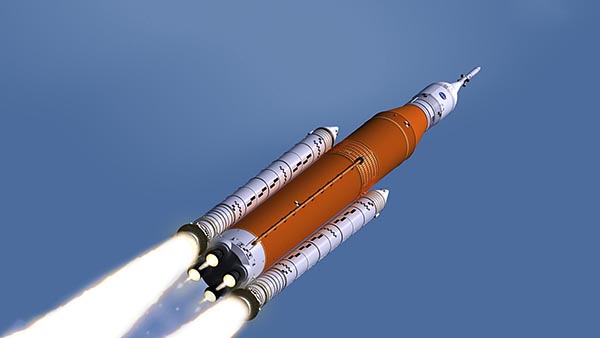 NOVA: RISE OF THE ROCKETS
New technologies are making rockets cheaper and more powerful than ever before. As companies like SpaceX and Virgin Galactic make space more accessible, and NASA returns to crewed spaceflight, a new era of space exploration may be on the horizon.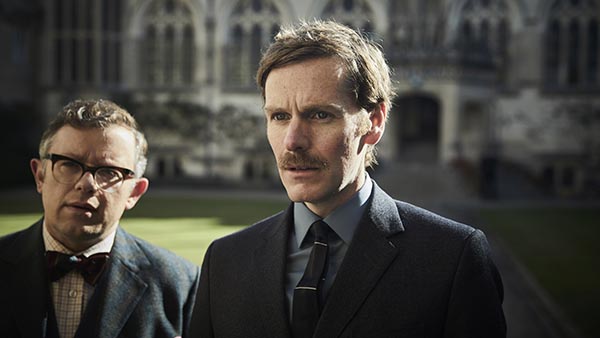 Shaun Evans (The Take, The Last Weekend, Silk), charms audiences with his portrayal of the cerebral and solitary Detective Constable Morse in Endeavour, written by Inspector Lewis creator and Inspector Morse writer Russell Lewis.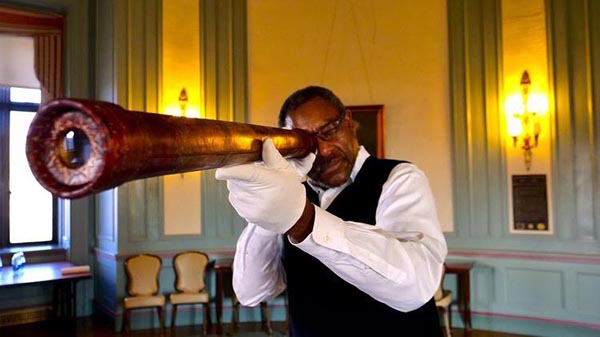 BREAKTHROUGH: IDEAS THAT CHANGED THE WORLD
Take a mind-blowing journey through human history, told through six iconic objects that modern people take for granted, and see how science, invention and technology built on one another to change everything. These are the secrets of how we got to our modern world.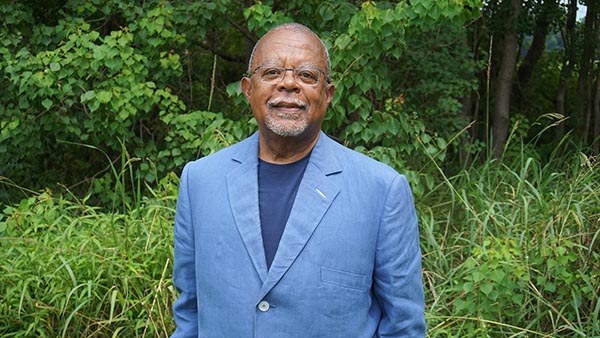 RECONSTRUCTION: AMERICA AFTER THE CIVIL WAR
Reconstruction: America After the Civil War explores the transformative years following the American Civil War, when the nation struggled to rebuild itself in the face of profound loss, massive destruction, and revolutionary social change. The twelve years that composed the post-war Reconstruction era (1865-77) witnessed a seismic shift in the meaning and makeup of our democracy.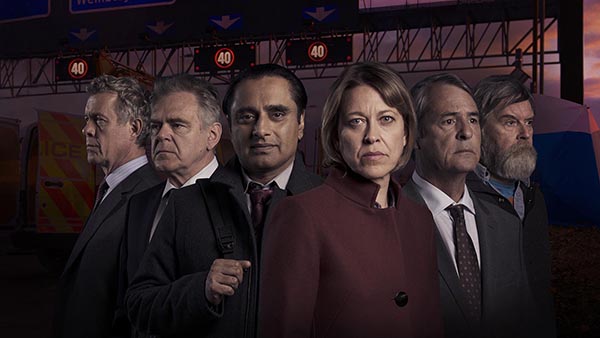 Nicola Walker (Last Tango in Halifax) and Sanjeev Bhaskar (Indian Summers) star as police officers investigating the cold case murder of a boy whose diary implicates four seemingly unconnected couples in a thriller that The Guardian (UK) hailed as "so much more than a satisfying murder mystery."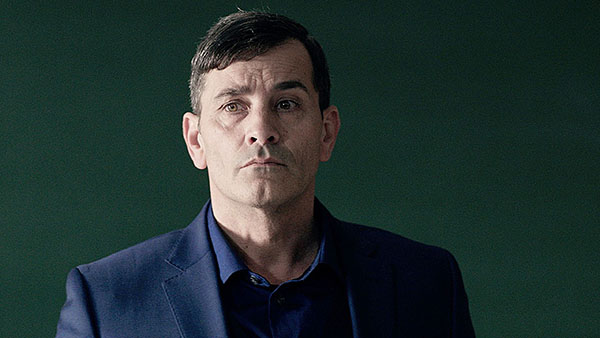 Eccentric criminal psychology Professor T has a brilliant mind, but also several neurological disorders which make him complex and often difficult, with a very unpredictable nature. Along with his trusted colleagues Annelies and Daan, they form a team of high-powered advisors that the Antwerp Homicide Department comes to rely on.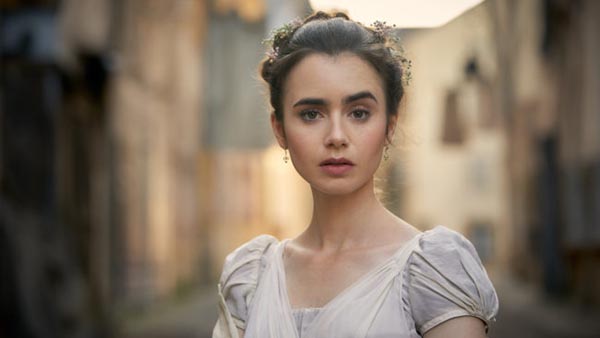 The six-part drama adaptation stars Dominic West as Jean Valjean, and David Oyelowo as Javert. They are joined by Lily Collins in the role of Fantine and 2019 Academy Award winner Olivia Colman as Monsieur and Madame Thénardier.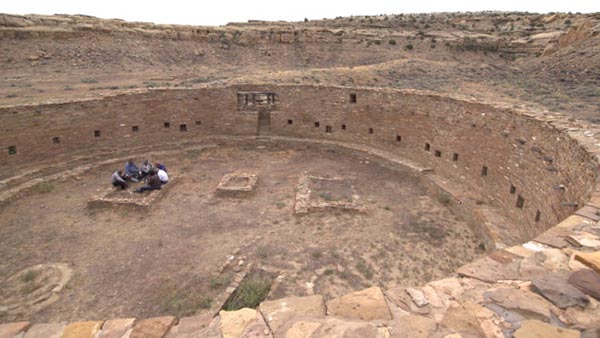 Native America explores the world created by America's First Peoples. The four part series reaches back 15,000 years to reveal massive cities aligned to the stars, unique systems of science and spirituality, and 100 million people connected by social networks spanning two continents.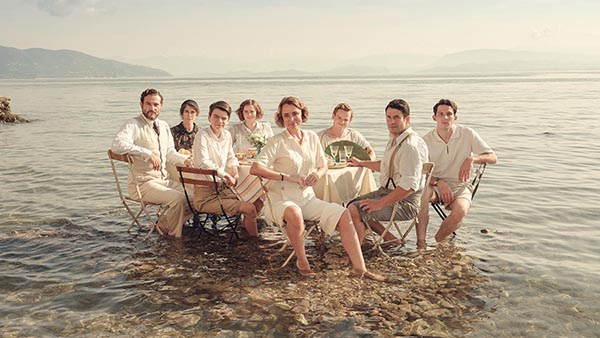 Keeley Hawes (Upstairs Downstairs) stars as an intrepid widow who decamps from dreary England to a sun-dappled Greek island with her four recalcitrant children, ages 11 to 21, on this adaptation of Gerald Durrell's My Family and Other Animals and its two sequels.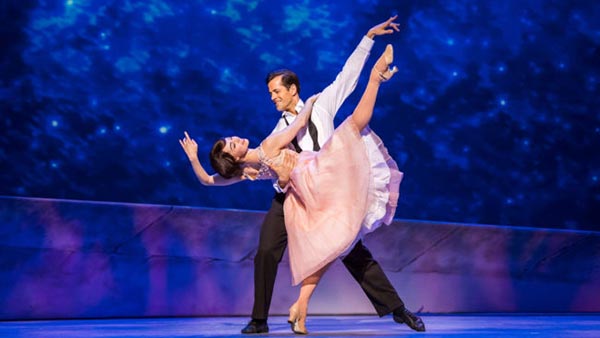 GREAT PERFORMANCES: AN AMERICAN IN PARIS
Experience one of the most famous musicals of all time with a celebrated new adaptation featuring the original Tony Award-nominated stars Robert Fairchild and Leanne Cope. The acclaimed production was directed and choreographed by Christopher Wheeldon.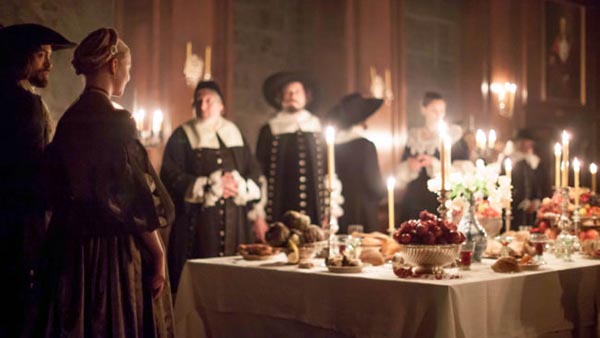 See what happens when a teen bride's new husband gives her an extraordinary wedding gift: a cabinet that is a miniature replica of their home—and seems to predict and unravel the future with unsettling precision.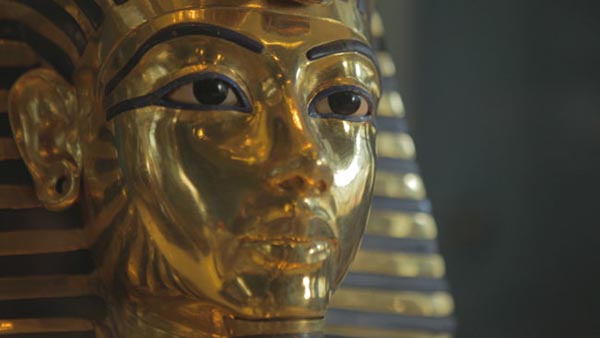 Professor Darius Arya explores the hidden secrets of three of the most fascinating cities of the ancient world: Cairo, Athens and Istanbul. 3D scans allow us to view the architectural jewels of these cities as they've never been seen before.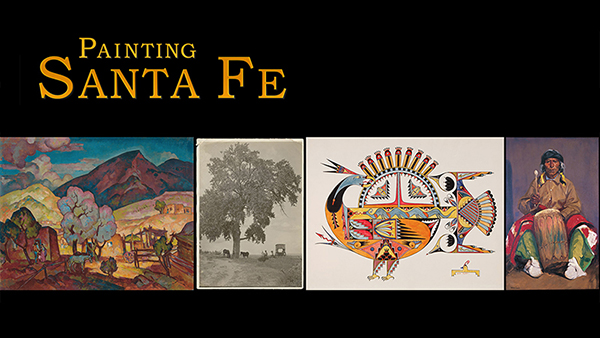 Focusing on the founding of the Santa Fe Arts Colony, Painting Santa Fe tells the fascinating history of Santa Fe, New Mexico and its transformation from an adobe village to a world-renowned center for the arts. The film celebrates the history, artists, and patrons of this unique chapter in American art. A New Mexico PBS original production.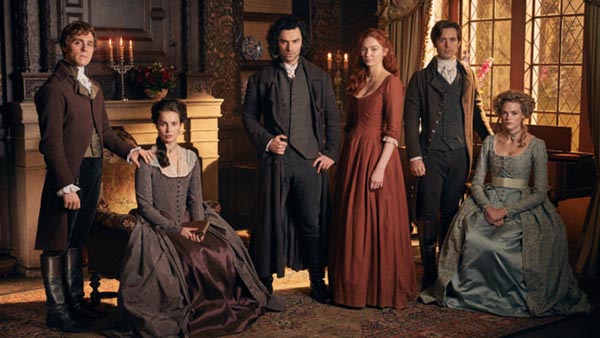 Aidan Turner (The Hobbit) stars as Ross Poldark, a redcoat who returns to Cornwall after battle to discover that his father is dead, his lands are ruined, and his true love is engaged to another. Can Poldark change his destiny, restore his lost fortune, and reclaim his love?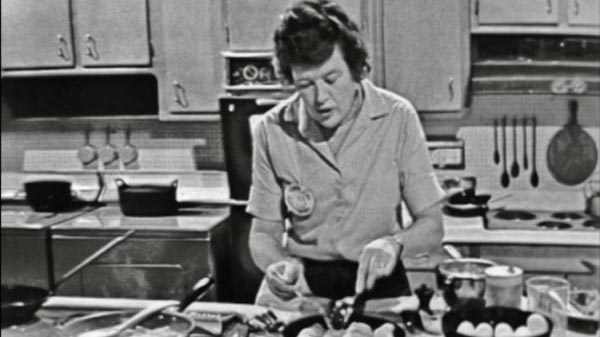 THE FRENCH CHEF WITH JULIA CHILD
In this special collection, now chefs of all ages and abilities can share Julia Child's love of authentic French food and learn to cook some of her most loved dishes from her original series on Public Television.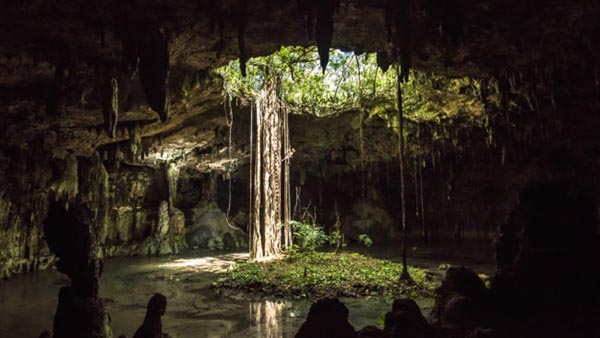 Travel south along Mexico's mountain spine, explore the tropical forests of the Maya and journey across the deserts of Northern Mexico to discover its amazing wildlife and culture.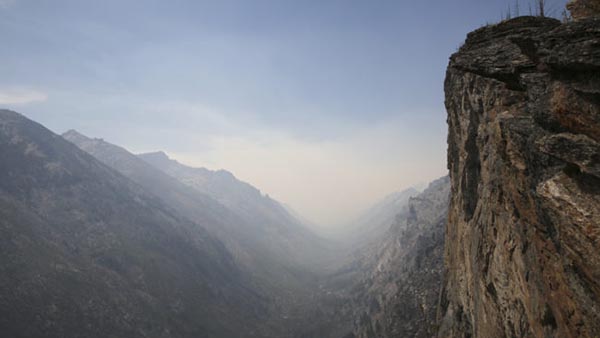 A landmark three part series made in conjunction with the BBC, Kingdoms of the Sky reveals the extraordinary animals and remarkable people who make a home on the iconic mountain ranges of the world.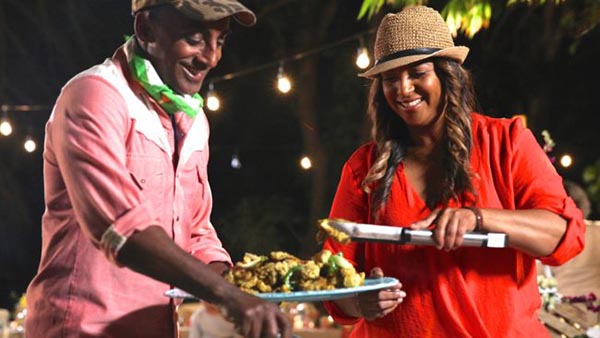 Join chef Marcus Samuelsson on an inspiring journey across the U.S. to explore and celebrate the wide-ranging diversity of immigrant traditions and cuisine woven into American food and culture.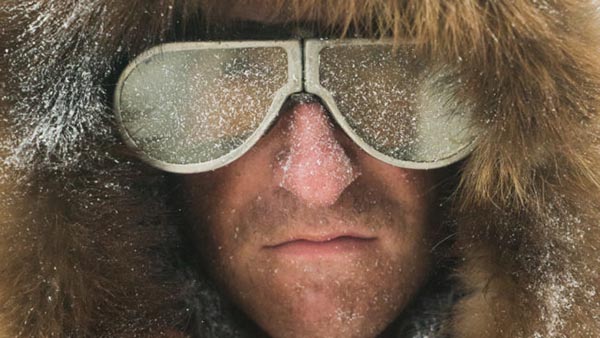 View a scripted drama about the life of Sir Edmund Hillary, best known as the first man to conquer Mount Everest. Andrew Munro stars as Hillary, with Dean O'Gorman as his lifelong climbing companion, George Lowe.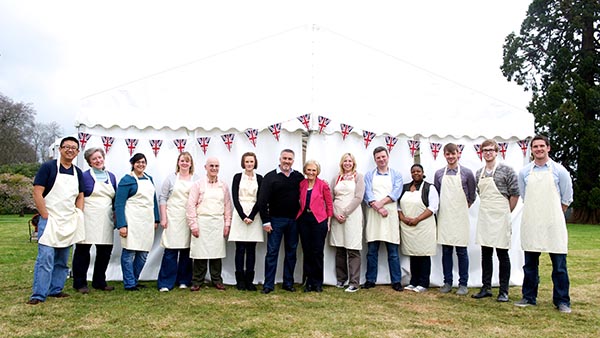 THE GREAT BRITISH BAKING SHOW, New Season
Follow the trials and tribulations of passionate amateur bakers whose goal is to be named the U.K.'s best. Each week, the bakers tackle a different skill, the difficulty of which increases as the competition unfolds.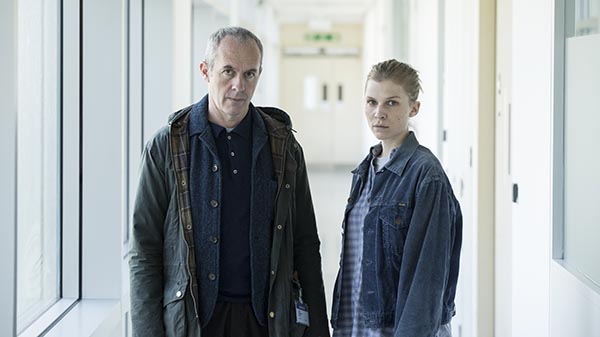 The emotionally charged finale of the critically acclaimed bilingual crime thriller, "The Tunnel," reunites Stephen Dillane in his International Emmy award-winning role as Karl Roebuck with Clémence Poésy as Elise Wassermann, for the last outing of this beloved and unlikely Anglo-French partnership.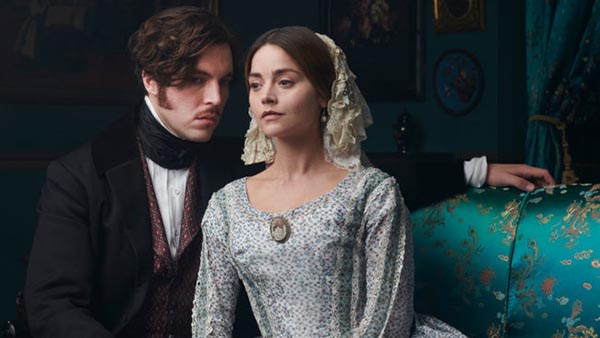 In 1837, a diminutive, neglected teenager is crowned Queen Victoria, navigates the scandal, corruption, and political intrigues of the Court, and soon rises to become the most powerful woman in the world. Victoria stars Jenna Coleman (Doctor Who) as Queen Victoria in a highly anticipated series that follows the drama of the candid, spirited monarch.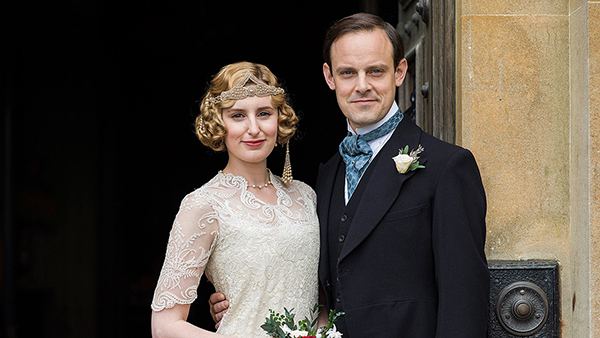 DOWNTON ABBEY, All Six Seasons
Downton Abbey, the award-winning series from Julian Fellowes, spans 12 years of gripping drama centered on a great English estate on the cusp of a vanishing way of life. The series follows the Granthams and their family of servants through sweeping change, scandals, love, ambition, heartbreak, and hope.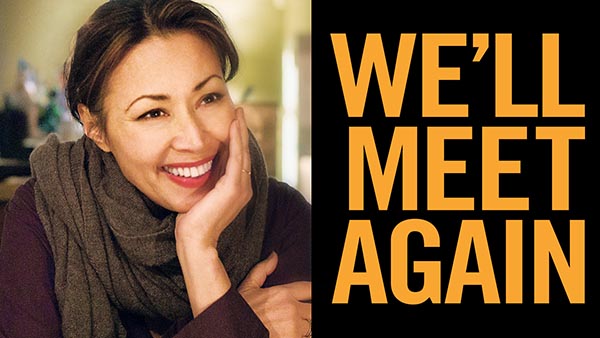 Join Ann Curry for a new series featuring dramatic reunions of people whose lives crossed at pivotal moments. View history through their eyes and hear stories of heroism, hope and the forging of unbreakable bonds.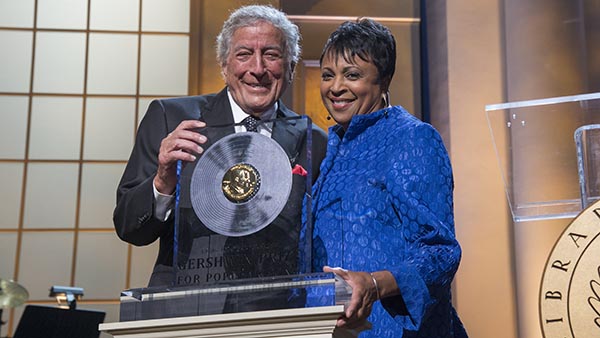 TONY BENNETT: GERSHWIN PRIZE FOR POPULAR SONG
Enjoy an all-star tribute to Tony Bennett, the 2017 recipient of the Library of Congress Gershwin Prize for Popular Song, with performances by Tony Bennett, Chris Botti, Michael Bublé, Michael Feinstein, Savion Glover, Josh Groban, Wé McDonald, Brian Stokes Mitchell, Vanessa Williams and a special presentation by Wynton Marsalis — with Bruce Willis as host and Gregg Field as music director.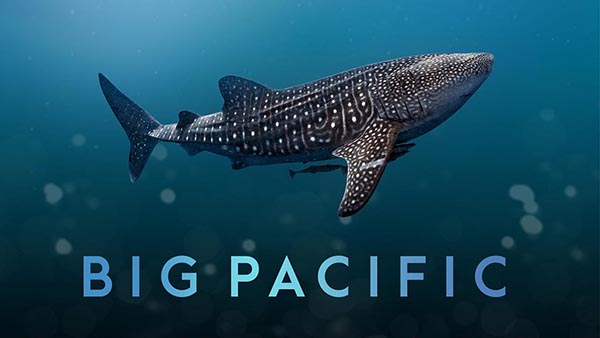 Plunge into the Pacific with researchers and cinematographers and see the ocean's rare and dazzling creatures in a way never before seen on television. The show examines an ocean that covers a third of the Earth's surface.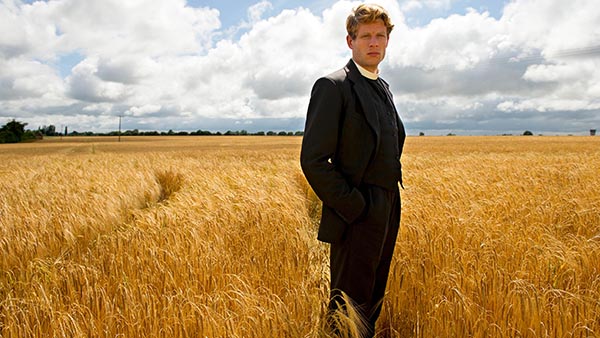 MASTERPIECE: GRANTCHESTER
James Norton stars as the handsome, jazz-loving vicar Sidney Chambers, with Robson Green as his law-enforcement ally, Inspector Geordie Keating, in Grantchester, a mystery series based on the acclaimed novels by James Runcie. Although Sidney lives the life of a clergyman, sometimes he can't help but fall into more worldly habits as he solves murders in the bucolic village of Grantchester.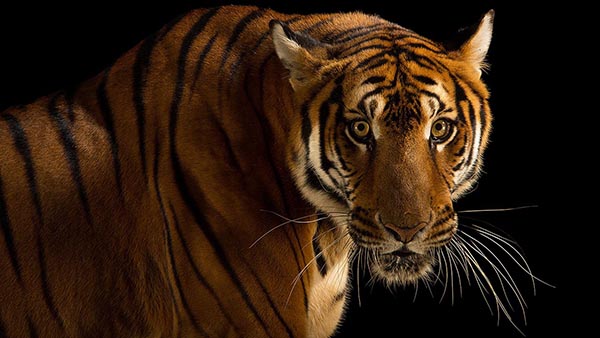 RARE: CREATURES OF THE PHOTO ARK
RARE travels with renowned photographer Joel Sartore as he photographs at-risk and rare species in the wild, in zoos, in nature preserves and explores his Photo Ark initiative. This captivating and visually stunning special will reveal why ensuring species' futures matters to us all.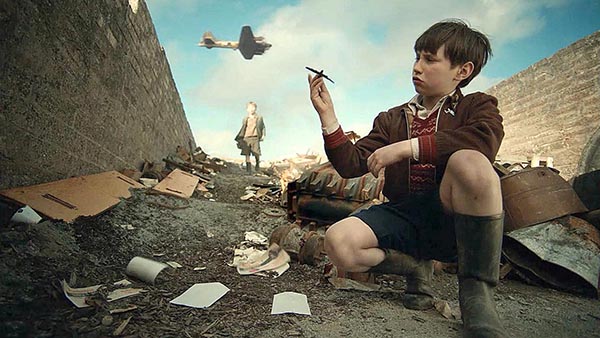 MY MOTHER AND OTHER STRANGERS
Set in Northern Ireland during World War Two, My Mother and Other Strangers follows the fortunes of the Coyne family and their neighbors as they struggle to maintain a normal life after a huge United States Army Air Force (USAAF) airfield, with 4,000 service men and women, lands in the middle of their rural parish.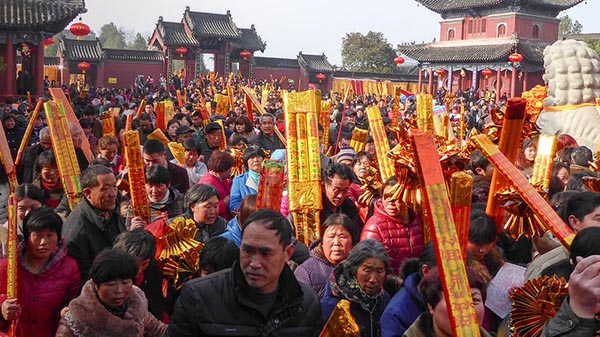 Travel from the Silk Road to the Yellow Sea with host Michael Wood as he explores the history of the world's newest superpower. A thrilling and moving epic of the world's oldest continuous state with the landscapes, peoples, and stories that made today's China.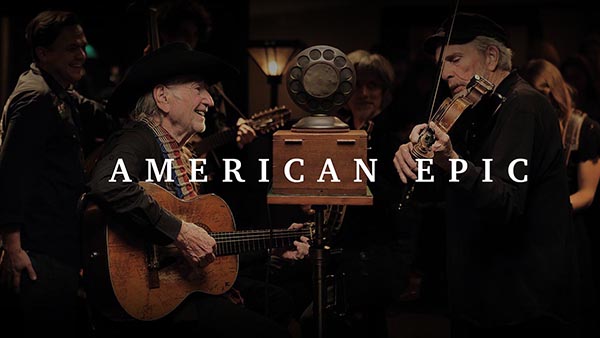 In the late 1920s, record companies sent talent scouts across the United States, searching for new artists and sounds. They traveled to remote regions with a recording machine, auditioned thousands of everyday Americans, and issued their music on phonograph records. It was the first time America heard itself, and the artists they discovered transformed American music forever. AMERICAN EPIC, a new three-part documentary, tells the extraordinary story of this trailblazing era when modern music was born.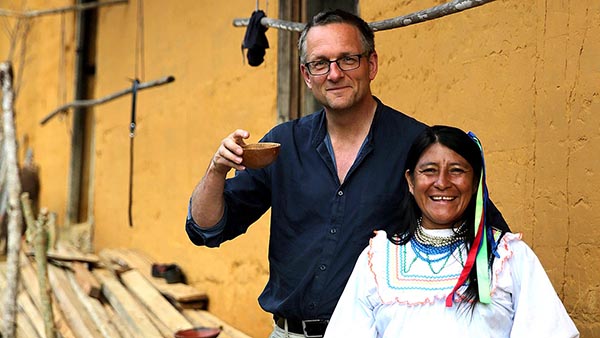 Michael and James explore the effect of "Food on the Brain." The brain is one of the greediest organs in the body in terms of the energy it needs to run. The way it influences our diet is, in the main, by generating the cravings we all experience.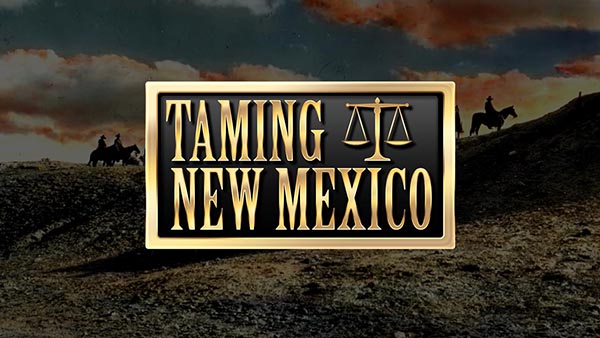 TAMING NEW MEXICO - A NEW MEXICO PBS ORIGINAL PRODUCTION
Peering through the lens of the federal court system, its judges and institutions, Taming New Mexico canvasses centuries of New Mexico History. The film documents how New Mexico transitioned from the Spanish-Mexican rule of law to today's American legal system. Taming New Mexico chronicles the pivotal cases, significant issues, and powerful personalities that shaped and transformed New Mexico's legal and cultural landscape. Through this unique history, viewers get a glimpse of what it means to administer justice in the 21st century. Narrated by veteran reporter and former ABC News anchor Sam Donaldson. Featuring noted NM Historian Paul Hutton.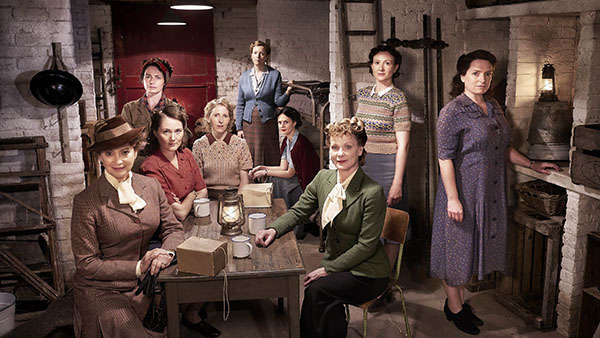 When a rural English town finds itself on the verge of World War II, two powerful women struggle to put aside their differences in The Women's Institute and join forces amidst the chaos and uncertainty of wartime. Samantha Bond (Downton Abbey) and Francesca Annis (Reckless, Cranford) star in this heartwarming story of courage, friendship, and holding onto light in our darkest moments.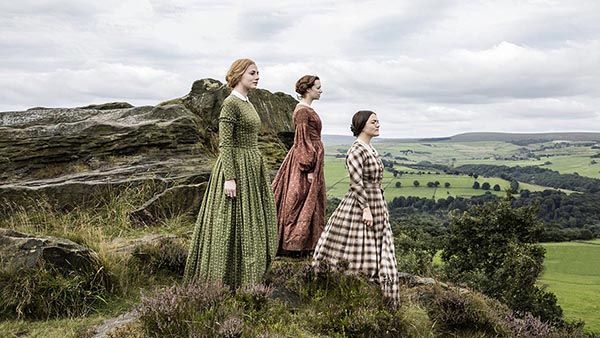 MASTERPIECE: TO WALK INVISIBLE - THE BRONTE SISTERS
Learn the extraordinary story of how, against all odds, the famous literary trio had their genius for writing romantic novels recognized in a male-dominated 19th-century world.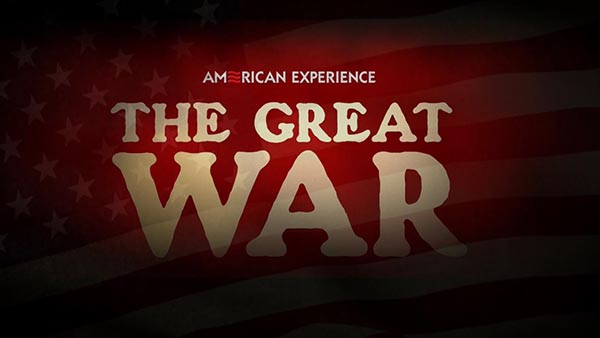 AMERICAN EXPERIENCE: THE GREAT WAR
In conjunction with the 100th anniversary of America's entry into the war on April 6, 1917, The Great War, a six-hour documentary presented over three nights, explores how World War I changed America and the world. Drawing on the latest scholarship, including unpublished diaries, memoirs and letters, The Great War tells the rich and complex story of the conflict through the voices of nurses, journalists, aviators and the American troops who came to be known as "doughboys." The series explores the experiences of African-American and Latino soldiers, suffragists, Native American "code talkers," and others whose participation in the war to "make the world safe for democracy" has been largely forgotten.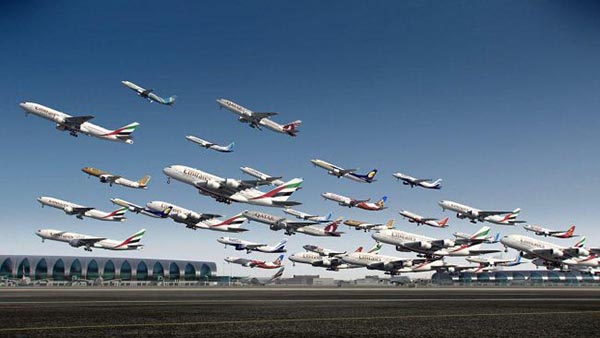 At any one time, there are a million people airborne somewhere in the world. That equates to an entire airborne city - a city in the sky. So what does it take to run a city at 30,000 feet? In this series, we set off around the world to uncover the invisible global networks and complex logistics that make it all possible.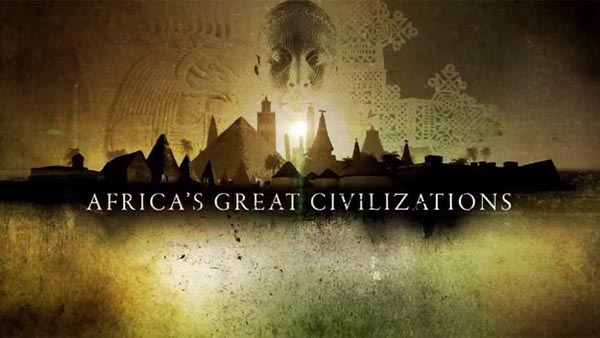 AFRICA'S GREAT CIVILIZATIONS
In his new six-hour series, Africa's Great Civilizations, Henry Louis Gates, Jr. takes a new look at the history of Africa, from the birth of humankind to the dawn of the 20th century. This is a breathtaking and personal journey through two hundred thousand years of history, from the origins, on the African continent, of art, writing and civilization itself, through the millennia in which Africa and Africans shaped not only their own rich civilizations, but also the wider world.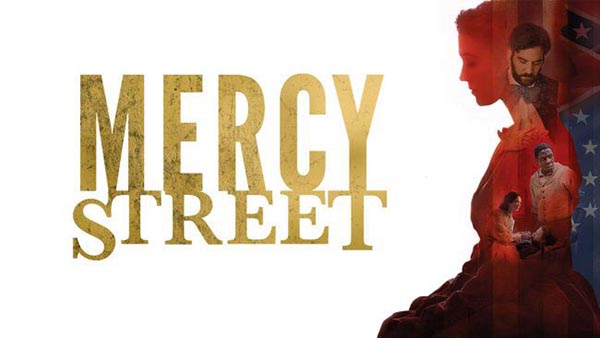 The second season of this Civil War-era drama continues to explore the growing chaos within Alexandria, as allegiances blur and loyalties shift. Season 2 aired January 22 - March 5, 2017.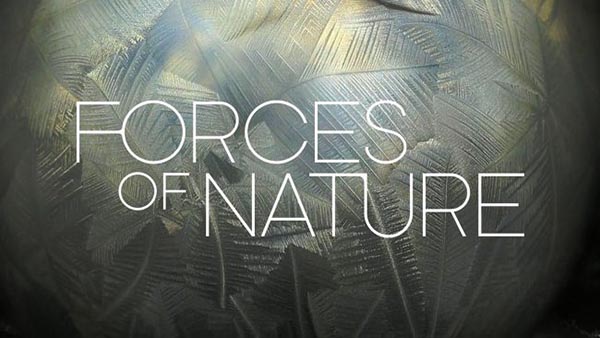 Forces of Nature illustrates how we experience Earth's natural forces, including shape, elements, color and motion. Although we can't immediately feel the motion of Earth's fundamental forces, we witness the consequences, such as tidal bores surging through the Amazon rainforest or the intense and ruinous power of hurricanes.