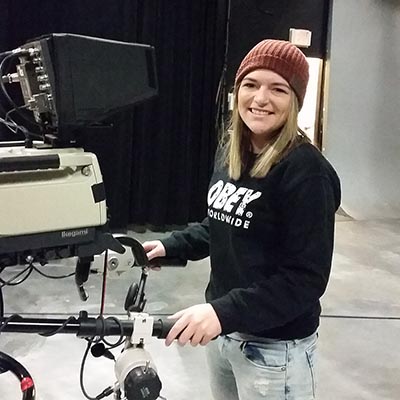 "West Huntsville born and raised, on the playground is where I spent most of my days.
Chilling out, maxing, relaxing all cool, and shooting some short films outside of school.
Until a couple of guys that were up to some good, started offering jobs in my neighborhood.
I got one lil job at KNME, and my momma said you're gonna move on out to Albuquerque.
I've got some experience since I've been here learning about production and using film gear.
If anything I could say that this job is rare and I feel really lucky to be able to be here."