The Governor's State of the State Address
January 21, coverage begins at 12 p.m.
Online and on ch.5.1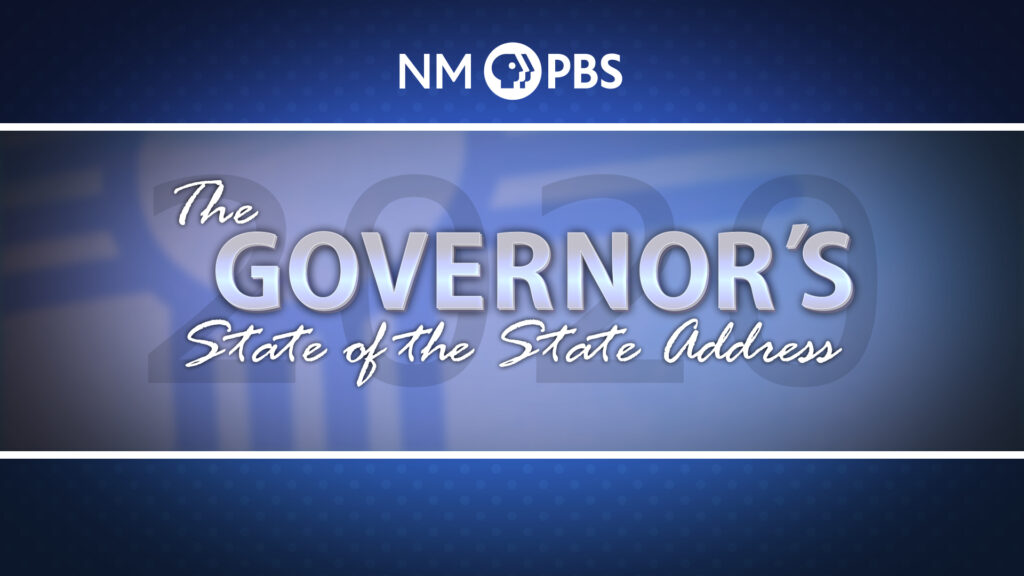 NMPBS will once again provide extensive coverage of the opening of the 2020 legislative session on January 21, as lawmakers gather in Santa Fe to convene the 30-day session. The first day of the Legislature culminates with the governor's State of the State address before lawmakers get down to business.
By law, the budget is the only item that must appear on the agenda for these shorter sessions, but Gov. Michelle Lujan Grisham can add to her call of the Legislature as she sees fit. Her speech before lawmakers and dignitaries will reveal much of what she'll ask them to do over the next month.
NMPBS will carry the State of the State address on channel 5.1 and stream it here beginning with the opening gavel of the Legislature on Tuesday, Jan. 21. After the speech, New Mexico in Focus host Gene Grant will moderate a panel of former lawmakers from both sides of the aisle as they take a deeper look into the governor's agenda and its chances of becoming law in the next 30 days.
Along with its media partners for the Inside New Mexico Government Project, NMPBS will also annotate the governor's address as it happens. This is a chance for you to follow along with reporters around the state as they add context to what's in the speech. Look for the full text of the governor's speech on this page.
Moderator: Gene Grant
Guests:
Dede Feldman, former state senator
Dan Foley, former House minority whip
Justine Fox-Young, former state representative
Eric Griego, former state senator
This coverage of the 2020 New Mexico State of the State is part of the "Your New Mexico Government" Project (#YourNMgov), a collaboration between New Mexico PBS, KUNM Radio, and the Santa Fe Reporter. This endeavor is funded by the Thornburg Foundation and the New Mexico Local Journalism Fund.