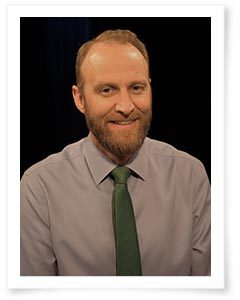 Matt Grubs, Producer
Twitter: @MattGrubs
Matt has been covering New Mexico since 2002 both on air and in print, for commercial television stations and the Santa Fe Reporter. He's passionate about an informed public and media literacy, as well the Los Angeles Dodgers and Tottenham Hotspur. His work has been honored by the Associated Press, New Mexico Association of Broadcasters and the Society of Professional Journalists. He lives in Santa Fe.
---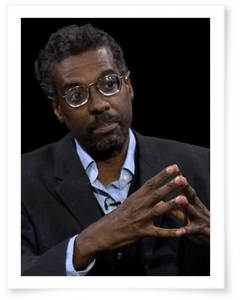 Gene Grant, Host
Twitter: @dredlockflaneur
Gene Grant is a veteran journalist and columnist in Albuquerque. He has worked at the Albuquerque Tribune, Albuquerque Journal, and Weekly Alibi. He has also contributed to Variety Magazine on the New Mexico film industry, and also penned the "Albuquerque On Film" column for Albuquerque the Magazine. Gene joined KNME in 2005 as a regular panelist on a half hour opinion show called THE LINE. Gene has hosted THE LINE since 2006, and is now the sole host of KNME's hour long public affairs show, NEW MEXICO IN FOCUS. Gene is also a award-winning playwright, screenwriter and former congressional staffer. He is the father of two girls, both attending UNM.
---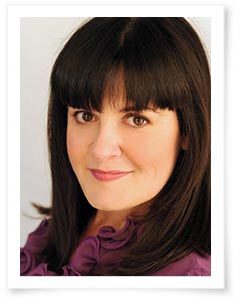 Gwyneth Doland, Correspondent
Twitter: @GwynethDoland
Gwyneth Doland works in print, online and in radio and television. She teaches multimedia journalism in the Communication and Journalism Department at UNM. Gwyneth investigated corruption in state government in 2015 and 2012 for the Washington, D.C.-based nonprofit Center for Public Integrity. She was previously the executive director of the New Mexico Foundation for Open Government, the editor of pioneering online news site The New Mexico Independent and a staff writer for the Santa Fe Reporter and Weekly Alibi. She has served on the boards of the Journalism and Women Symposium and the Society of Professional Journalists Rio Grande Chapter. The 2012 State Integrity Report was a finalist for the Goldsmith Prize from Harvard's Kennedy School of Government. Her work has been honored with the First Amendment Award from the ACLU of New Mexico and her legislative reporting won a first place award from the New Mexico Broadcasters Association.
---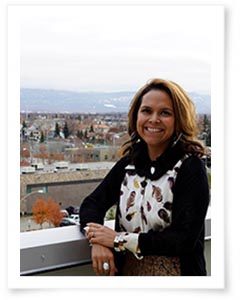 Antonia Gonzales, Correspondent.
Twitter: @antoniajen14
Antonia Gonzales, anchor and producer of National Native News, is a member of the Navajo Nation and grew up in Arizona and New Mexico. She received her Bachelor of Arts Degree in Mass Communication and Journalism from the University of New Mexico and minored in Native American Studies. Antonia is a former board member of the Native American Journalists Association (NAJA), which serves and empowers Native journalists. She is also a recipient of the 2016 NAJA Richard LaCourse Award for her reporting on the Gold King Mine Spill. Seeing a need for more Native journalists, she encourages Native youth to take an interest in the journalism field, especially broadcasting, and she has done so by mentoring at NAJA conferences and by guest speaking via Skype with colleges in Montana and Canada. Antonia lives in Albuquerque with her husband and two sons.
---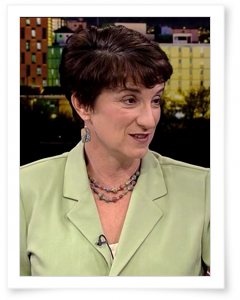 Megan Kamerick, Correspondent
Twitter: @megankamerick
Megan Kamerick has been a journalist for 20 years, mostly in print and mostly in business, until she moved into television in 2012. She is the producer and host at New Mexico PBS for the show "Public Square" and before that she was the producer for "New Mexico in Focus." Megan also freelances in print, online and in radio. She does interviews and a regular women's newscast for Women's Focus at KUNM. She has also produced stories for National Public Radio, Latino USA and Marketplace. Megan is passionate about getting women's voices into media and she is the former president of the Journalism & Women Symposium. Her TED talk on women and media was the first to go national from the TEDxABQ organization and it has more than 250,000 views.
---
The Line Panelists:
---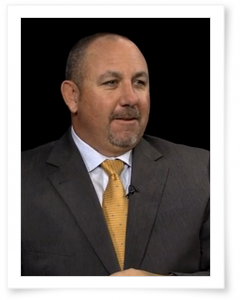 Dan Foley
Twitter: @1NMDBFan
Dan Foley was born in New York and moved to New Mexico when he was 12 years old. Dan graduated from Cloudcroft High School in 1988 and then attended Western New Mexico University, where he played football, ran track, and was part of student government. After a few years in Silver City, Dan joined the United States Marines and served 4 years active duty during Desert Shield/Storm and Operation Restore Hope in Somalia. In 1994 Dan was honorably discharged along with his wife, Deborah, who also served as a United States Marine. Upon their discharge, they moved back to New Mexico, where they both attended Eastern New Mexico University.
In 1998, when he was 28 years old, Dan was elected to his first term in the New Mexico Legislature. Dan was awarded Legislator of the Year for his first term and was nominated for National Freshman Legislator of the Year. Dan served many years as the ranking member of such committees as Judiciary, Business and Industry, and Voters and Elections, to name a few. Dan had a 10-year career in which he rose to the ranks of "Whip" in the House of Representatives, and was instrumental in working on many pieces of legislation from Megan's Law to Charter Schools. Dan was a thorn in the side of his opposition and spent many hours on the House floor debating legislation. Dan made many friends across the aisle that he stays in touch with today and has proven that you can disagree about policy and still be friends. Dan served under two Governors, Gary Johnson and Bill Richardson; during that time he was often seen on many national television stations and heard on network radio.
Upon leaving the New Mexico Legislature, Dan has stayed active in New Mexico politics and works hard advancing conservative causes. Dan has always been a leading conservative in New Mexico as well as the United States. Dan currently serves on the Governing Council of Cottonwood Classic Prep School in Albuquerque.
Dan Foley is married to Deborah and together they have 4 children: Tim, 21; Tristen, 18; Josh, 15; and Hannah, 12. Dan and his family currently live in Rio Rancho, New Mexico. Three of their kids attend Rio Rancho Public Schools, while Tim currently attends the University of New Mexico.
---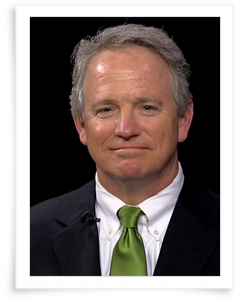 Tom Garrity
Twitter: @Tom_Garrity
President, The Garrity Group
Tom Garrity specializes in public relations, issue management and crisis communication strategies for businesses and organizations in the public and private sectors.
Before starting his Albuquerque-based company in 1997, Tom had an Emmy Award winning career in television news. It included work in local and national markets out of Billings (MT), Houston, Miami and Albuquerque.
The Garrity Group helps small businesses to be heard and large organizations to be understood. The firm provides media relation and community engagement services for companies and organizations with a presence in New Mexico.
In an effort to provide a greater understanding of New Mexico residents, Tom started the garrityperceptionsurvey.com. Commissioned by the firm, the third-party scientific survey provides insights on who residents trust, what industries they view as favorable and how residents access news and information.
In 2012, Tom's contribution to the communications industry was honored with the Lifetime Achievement Award from the Public Relations Society of America New Mexico Chapter. Tom is an alum of Texas Christian University and has two daughters.
---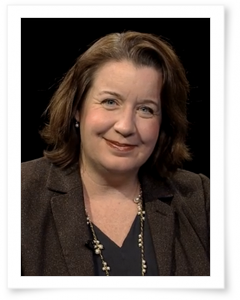 Sophie Martin
Sophie Martin is an Albuquerque attorney and the co-publisher and co-editor of the Albuquerque cityblog www.dukecityfix.com,@dukecityfix. She holds both a J.D. and an M.B.A. from the University of New Mexico and a B.A. in Theatre from Occidental College in Los Angeles. Sophie is a 2013 recipient of the National Association of Women Lawyers' Award, a two-time honoree on the Albuquerque Business First's Forty Under 40 list, and the 2012-2013 Editor-in-Chief of the New Mexico Law Review.
Sophie is a past president of the UNM Women's Law Caucus and of the New Mexico Advertising Federation and serves on the boards of Tricklock Company and Law Access New Mexico. Sophie is the former Director of Marketing & Operations for Madstone Theaters and Chief Marketing Officer for the UNM Anderson School of Management, and teaches marketing and social media, nonprofit management, and women's leadership in the Executive MBA and professional development programs at the UNM Anderson School of Management.
---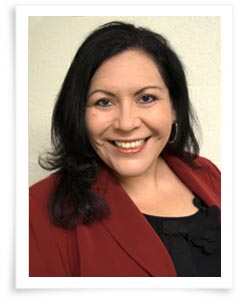 Laura Sanchez-Rivét
Laura is a regular panelist on the Line. She is an attorney with Cuddy & McCarthy, LLP where she focuses her practice generally on business, government affairs and regulatory matters in New Mexico and Arizona. She also represents clients in employment matters and other civil litigation. She has experience in public finance, real estate and corporate transactions. Laura is licensed in New Mexico and Arizona, with experience in property tax litigation, public finance, commercial real estate and other corporate transactions, and as well as transactional projects related to government and finance.
She is the former CEO of the New Mexico Green Chamber of Commerce, an alliance of small businesses that advocate for more renewable energy and energy efficiency, strengthening local economies, and seizing the green business advantage. She was formally a staff attorney with the New Mexico Taxation and Revenue Department, and prior to that she was a staff attorney with the Natural Resources Defense Council (NRDC) where she worked on energy issues, renewable energy transmission and climate change policy in New Mexico and Arizona. Laura was also the Executive Director of the Democratic Party of New Mexico in 2007-2008.
Laura has been an adjunct professor at New Mexico Highlands University, teaching Business Law & Ethics and Employment Law & Personnel Management in NMHU's MBA program. In 2009, she was appointed by Governor Bill Richardson to serve on the Board of Directors for the NM Renewable Energy Transmission Authority (RETA) and served as RETA's Projects Committee Chair through July 2011.
Laura holds a Bachelor of Arts degree in political science from The University of Arizona. She also holds a Master of Public Administration degree, with a focus in public and nonprofit finance and local government, from The University of Arizona. She earned her Juris Doctorate from the UCLA School of Law. Laura was born and raised in Deming, New Mexico, and currently resides in Albuquerque with her husband, Paul Sanchez-Rivét.