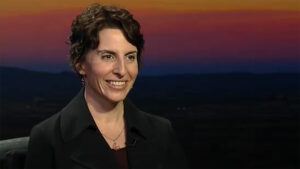 12.1.23 – For New Mexico Poet Laureate Lauren Camp, poetry is a way to "build…
Read More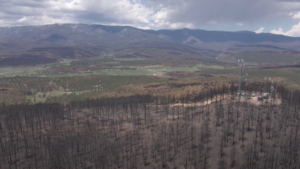 9.22.23 – In the third and final segment of their conversation, Our Land Senior Producer…
Read More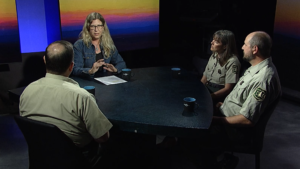 9.22.23 – In the second of a three-part conversation, Our Land Senior Producer Laura Paskus…
Read More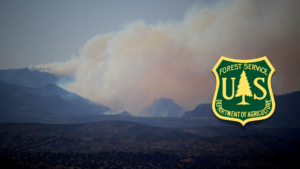 9.22.23 – This week on New Mexico in Focus, Our Land Senior Producer Laura Paskus…
Read More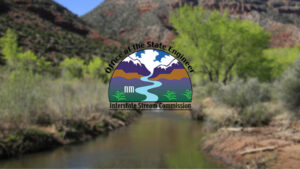 9.8.23 – Our Land's Laura Paskus spoke with New Mexico Interstate Stream Commission Director Hannah…
Read More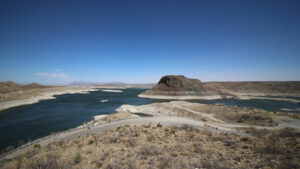 8.4.23 – After the relatively wet years of the 1980s and '90s, New Mexico's reservoirs…
Read More
Stay up to date with everything happening in New Mexico.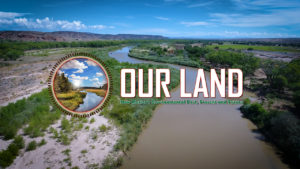 September 8, 2017 – This month Our Land highlights wildlife and habitat restoration on Santa Ana Pueblo. Already, the tribe…
Read More
Resources mentioned during the show: 
U.S. Forest Service's National Prescribed Fire Resource Mobilization Strategy 
U.S. Forest Service's Wildfire Crisis Strategy 
U.S. Forest Service investigation of the Cerro Pelado Fire 
FEMA's Hermit's Peak/Calf Canyon Claims Office 
"The Federal Government Accidentally Burned Down Their Houses, Then Made It Hard to Come Home" By Patrick Lohman with Source NM for ProPublica 
Southwest Jemez Mountains Collaborative Landscape Restoration 
How to learn more about wildfires when they're happening: 
For fire locations and details about individual fires: InciWeb  
New Mexico Fire Information: NM Fire Info & NM Fire Info on Facebook 
National Interagency Fire Center – Fire News 
If the fire is burning on U.S. Forest Service land, search the name of the forest to find updates. Many of the forests, such as the Santa Fe National Forest, also have active Facebook pages. 
NOAA Fire Weather information and alerts (to see things like red flag warnings for your area) 
New Mexico Department of Health 5-3-1 Visibility Method (for determining if smoky conditions in your area are unhealthy) 
How to learn more about protecting your home and community: 
Community Wildfire Protection Plans in NM (includes guidelines and information on creating one, as well as links to plans for communities across the state)  
Ready, Set, Go! Your Personal Wildland Fire Action Guide (New Mexico) (for information on protecting your home, being ready to evacuate, and making a personal wildfire plan for your home) 
En sus Marcas, Listos, Fuera! Su Guia de Accion (Spanish) 
Fire Adapted New Mexico Learning Network 
NM State Foresty, Fire Prevention Programs 
NM State Forestry: Protecting your home from wildfire 
NM State Forestry: Creating Wildfire-Defensible Zones 
Living with Fire: A Guide for the Homeowner (English)  
Firewise USA: Residents Reducing Wildfire Risks (National Fire Protection Association) 
State of New Mexico Prescribed Burn Certification Program 
Past Our Land shows related to New Mexico wildfire: 
https://www.youtube.com/playlist?list=PLX-Gj22wAC46YnLfxBPo5ek7CxXB4_eOE