For two years, NMPBS has tracked what's happening with PFAS at New Mexico military installations. We've stepped in because most local publications have had to dramatically scale back their coverage of environmental issues (and other important stories) in their communities. Reporters are being asked to do so much that they can't spend the time digging into complex, technical systems and data.
When FRONTLINE announced its Local Journalism Initiative to fund in-depth work at newsrooms across the county, we jumped at the opportunity to bring longtime environmental journalist and Our Land correspondent Laura Paskus into our newsroom on a full-time basis. As one of five news organizations chosen in the first round of funding, we're thrilled to be working with the investigative team at FRONTLINE.
We've already ramped up our reporting to uncover and explain the impact of groundwater contamination on the health and lives of New Mexicans. As the military and state have sued each other over the toxic threat, this truly has become a war over groundwater—who's responsible for it, who pays for cleaning it up, and who suffers the consequences of yet another environmental disaster that has become the unwanted legacy of the federal government's presence in New Mexico.
If you've been affected by PFAS contamination in your community, send us a tip or call or text us at (505) 433-7242. We've also set up an account on Signal to allow for end-to-end encryption to keep conversations confidential.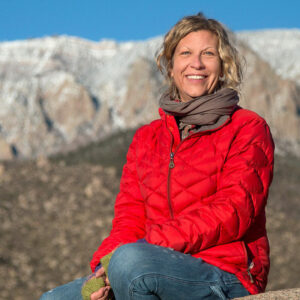 Laura Paskus has worked as a print, online, radio, and television reporter since 2002, when she began her career at High Country News. She is currently a correspondent and producer for New Mexico PBS, for the monthly series, "Our Land: New Mexico's Environmental Past, Present and Future." She's also working in collaboration with FRONTLINE on a year-long investigation into the military's contamination of groundwater in New Mexico. Paskus was a 2019 Leopold Writing Program Resident and her book "At the Precipice: New Mexico's Changing Climate," is forthcoming in Fall 2020 from the University of New Mexico Press. She's also a board member of the Society of Environmental Journalists.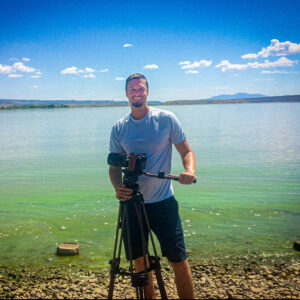 Antony Lostetter is the Production Manager at New Mexico PBS and chief videographer and editor of "Our Land: New Mexico's Environmental Past, Present and Future." For 15 years, his award-winning videography, as well as his audio and graphic work, have been an integral part of the station's programming and events, including debates, town halls, and performances. His drone photography, 4k footage, and outdoor lighting push the boundaries of what people previously considered possible for a quick run and gun style production. Equipped with battery-powered lights and multiple 4k cameras—and employing both pride and precision—Antony and his crew tell visually compelling stories about culture, the environment, and all the issues that matter to New Mexicans.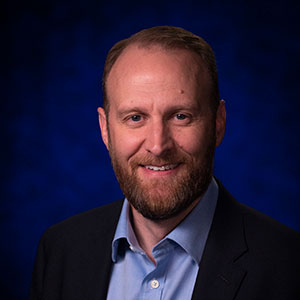 Matt has been covering New Mexico since 2002 both on air and in print, for commercial television stations and the Santa Fe Reporter. He's passionate about an informed public and media literacy, as well the Los Angeles Dodgers and Tottenham Hotspur. His work has been honored by the Associated Press, New Mexico Association of Broadcasters and the Society of Professional Journalists. He lives in Santa Fe.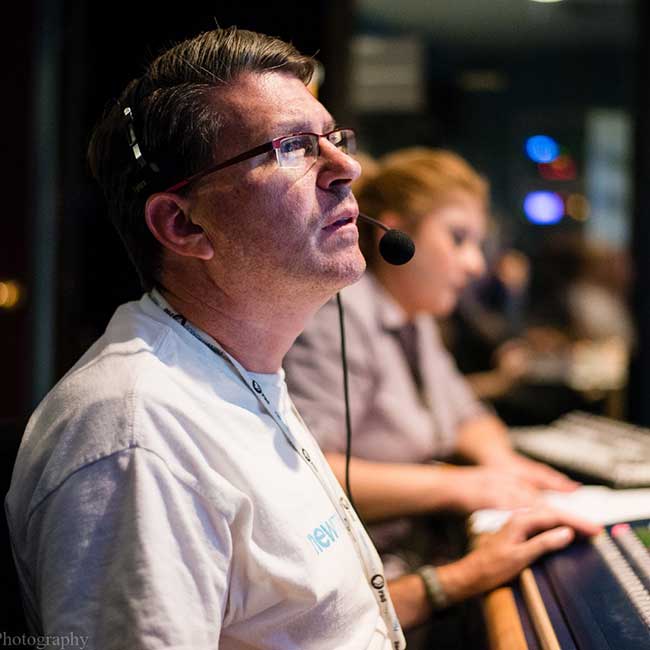 Kevin McDonald has 25 years of experience in broadcast news, both in front and behind the camera. He is the Executive Producer at New Mexico PBS, but has also served as Production Manager and Public Affairs Producer for the station. Before that he worked as an Executive Producer and Producer for ABC, CBS and NBC Affiliates in Missouri and Oklahoma. He began his career as an anchor/reporter/videographer and editor at the NBC affiliate in Farmington, New Mexico covering the vast Four Corners region of New Mexico, Colorado, Utah and Arizona.