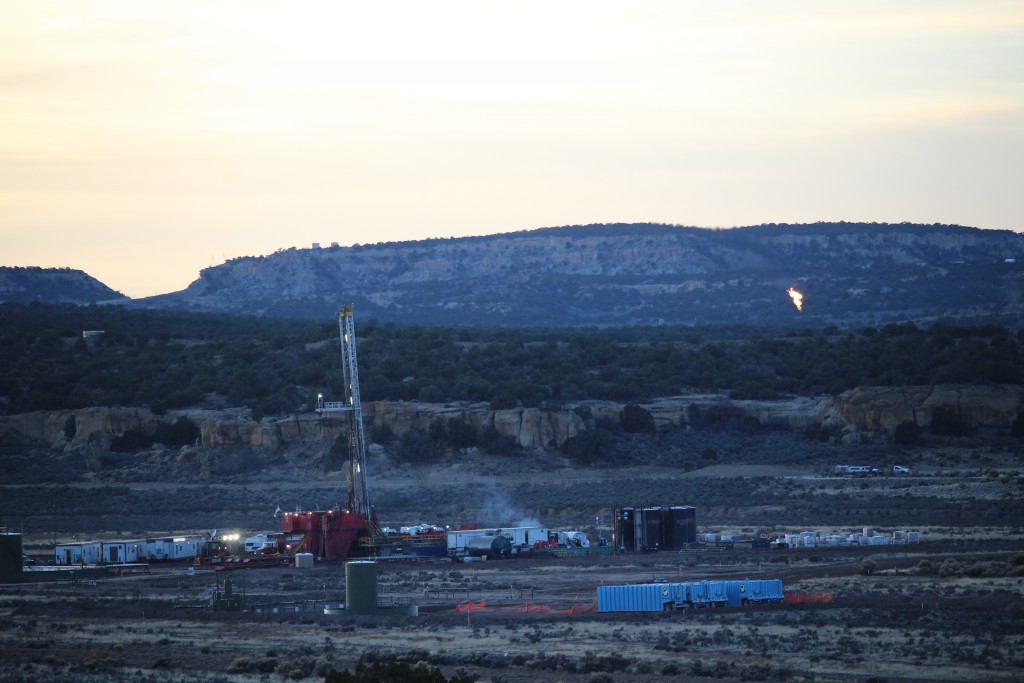 This week, journalist Laura Paskus joins us in studio to talk about what she has learned while reporting on new oil and gas development in northwestern New Mexico. Her series "Drilling Deep" is currently airing on KUNM.
Oil and gas development is an important source of income for the state, but some citizens of the Navajo Nation are raising concerns about water safety and potential environmental and social damage from increased development in the area.
Video posted after the broadcast
You can listen to all of Laura's current stories for KUNM's Drilling Deep series here.
Have a comment about this story? Share your thoughts below .