American Democracy and the Race for the White House
Complete Coverage on Broadcast and Digital
Election 2020 - A PBS Newshour Special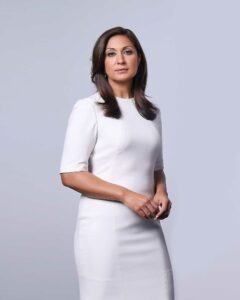 PBS NewsHour managing editor Judy Woodruff and a team of NewsHour correspondents and guests will examine the results and voter demographics from this year's historic general election; the potential legal battles ahead; and what the election results reveal about America today, our divisions and opportunities for unity.
Voting by Mail in New Mexico
Returning Your Absentee Ballot
You have several options for delivering your absentee ballot.  However, always make sure that whether you place it in the mail or hand deliver it, you always follow all of the instructions to secure it in the required envelopes and fill in the required voter information under the privacy flap of the official return envelope.  The information that must be provided in order for your ballot to be accepted is your signature and the last four digits of your social security number.
Congressional District 3: Candidate Conversation
For the first time in over a decade, New Mexico's Third Congressional District will have a new representative. Ben Ray Lujan, who has served in the office since the 2008 election, is running for U.S. Senate this year instead. Vying for his seat are political newcomers Teresa Leger Fernandez (Democrat) and Alexis Martinez Johnson (Republican). The district extends throughout northern New Mexico, but also includes Rio Rancho and even pockets of Albuquerque. It also includes 15 Pueblos, the Jicarilla Apache Nation and part of the Navajo Nation. New Mexico in Focus host Gene Grant sits down with both candidates to talk about why they wanted to run and their priorities for the district over the next two years.
Congressional District 1: Candidate Conversation
Representative Deb Haaland (Democrat) is searching for a second term in this year's First Congressional District campaign, against challenger Michelle Garcia Holmes (Republican). The district spans much of central New Mexico, including most of Bernalillo County and Torrance Counties, as well as parts of Sandoval, Santa Fe and Valencia counties as well as several Pueblos. The seat has not elected a Republican since 2008, but has boasted some big historical names from the party, including Heather Wilson and Steve Schiff.  New Mexico in Focus host Gene Grant sat down with both of the candidates, for in depth interviews on the policies and issues they are focusing on to try and win a seat in Congress for the next two years.
Congressional District 2: Candidate Conversation
This year's race or New Mexico's Second Congressional District is a re-match of two years ago, when Xochitl Torres Small (Democrat) won a narrow victory over Yvette Herrell (Republican). CD2 is a complicated district, having elected Torres Small two years ago, while voting for President Trump. Since it's creation, the district has only elected two other democrats, Harrold Runnels in the 1970s and Harry Teague from 2008-2010. New Mexico in Focus host Gene Grant sits down the candidates for in depth interviews on policy, why they want to serve and their top priorities for the next two years.
Election 2020 U.S. Senate Debate
It's a historic race for the U.S. Senate this year in New Mexico. Tom Udall announced in March of 2019 that he would not be running again in 2020, bringing an apparent end to a decades-long career of public service. Running to replace Senator Udall are current U.S. Representative Ben Ray Lujan (Democrat) as well as former KRQE Meteorologist Mark Ronchetti (Republican) and nuclear scientist Bob Walsh (Libertarian). New Mexico in Focus host Gene Grant moderates a debate between the candidates as they tackle their stance on policy issues ranging from the economy, to health care, education and climate change.
Independent Lens: Feels Good Man
Artist Matt Furie finds his creation Pepe the Frog co-opted by the alt-right as an internet meme during the 2016 presidential campaign. "Feels Good Man" chronicles Furie's attempt to reclaim his creation.
Independent Lens: Represent
In Detroit, rural Ohio, and Illinois, three women take on entrenched political systems in an effort to reshape local politics. Follow their journeys on and off the campaign trail and reveals how female candidates of color from different Midwest communities, support systems, and political parties demonstrate that even in local politics, the stakes are high.
FRONTLINE - The Choice 2020: Trump vs Biden
Every four years, FRONTLINE tells the dual biography of the two presidential candidates that will step back and look beyond the heated political rhetoric, taking measure of the two individuals and the events that have shaped their lives and values.