THE GREAT SOUTHWESTERN ART & EDUCATION ENDOWMENT
The Land of Enchantment is a special place, and New Mexico PBS, KNME has been exporting the art and culture of our state through its unique programming for almost 60 years. Public Television provides the opportunity to learn about diverse art and culture from every corner of the globe. The Great Southwestern Art and Education Endowment fund, held at the Albuquerque Community Foundation, was established to assist us in that mission.
Every year, three great local arts shows are assembled: The Great Southwestern Antique & Vintage Show in Albuquerque, and Santa Fe Objects of Art and The Antique American Indian Art Show in Santa Fe. Your attendance at the opening night events of all three shows benefits New Mexico PBS by providing valuable resources to the Endowment fund. In addition, this year we've added a special charity appraisal event on Saturday, August 5th at the Albuquerque show which solely benefits the Endowment fund.
SPECIAL OFFER FOR NEW MEXICO PBS MEMBERS
With your donation of $150 to the Great Southwestern New Mexico PBS Art and Education Endowment, you'll get access to all three opening night events! All of the opening night proceeds will benefit New Mexico PBS. Your donation is tax deductible as allowed by law. Check back for ticketing information.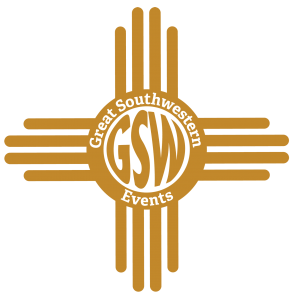 The 20th Great Southwestern Antique Show
Lujan Center, Expo New Mexico
20th Anniversary - Over 165 Dealers!

Charity Sneak Preview:
Friday, August 3 1 - 6pm
Tickets: $100 at door


Saturday August 4, 9am to 5pm
Sunday, August 5, 10am to 4pm

Purchase tickets here or 505-255-4054.

www.gswevents.com


SPECIAL EXHIBIT:

FASHIONISTAS OF THE FRONTERA
Featuring New Mexican women's attire of the 19th and early 20th century
Including: Clothing, Jewelry, and Footwear 
Objects of Art Santa Fe
Opening Night: Thursday, August 9
6 to 9 p.m.
El Museo Cultural in The Railyard in Santa Fe
Tickets: $50/per person

objectsofartshows.com
The Antique American Indian Art Show
Opening Night: Tuesday, August 14
6 to 9 p.m.
El Museo Cultural in The Railyard in Santa Fe
Tickets: $50/per person

objectsofartshows.com


SPECIAL EXHIBITS:

An Exhibition of George and Mira Nakashima Furniture
Santa Fe's first-ever major presentation of the Nakashimas' work, An Exhibition of George and Mira Nakashima Furniture, will be curated by Mira from her own personal collection and those of Hunt Modern, Santa Fe; and Four Winds Gallery, Pittsburgh.

Maynard Dixon's New Mexico Centennial
One hundred years ago this summer Maynard Dixon showed his work for the first time in New Mexico. It was September 1918, and the Santa Fe Museum of Fine Art exhibited a handful of paintings by Maynard Dixon. Now, a hundred years later, the work of this seminal American artist will once again be shown in Santa Fe.

Navajo Germantown Weaving: First Modern Art- 1870-1900
Textile expert Kim Martindale will present a stunning group of Navajo Germantown weavings. This extraordinary collection is one of the largest and rarest in the world. The special exhibition will include a variety of brilliantly colored, meticulously designed weavings made from 1870 to 1900.


Official partner of Objects of Art Shows: NATIVE ART WEEK