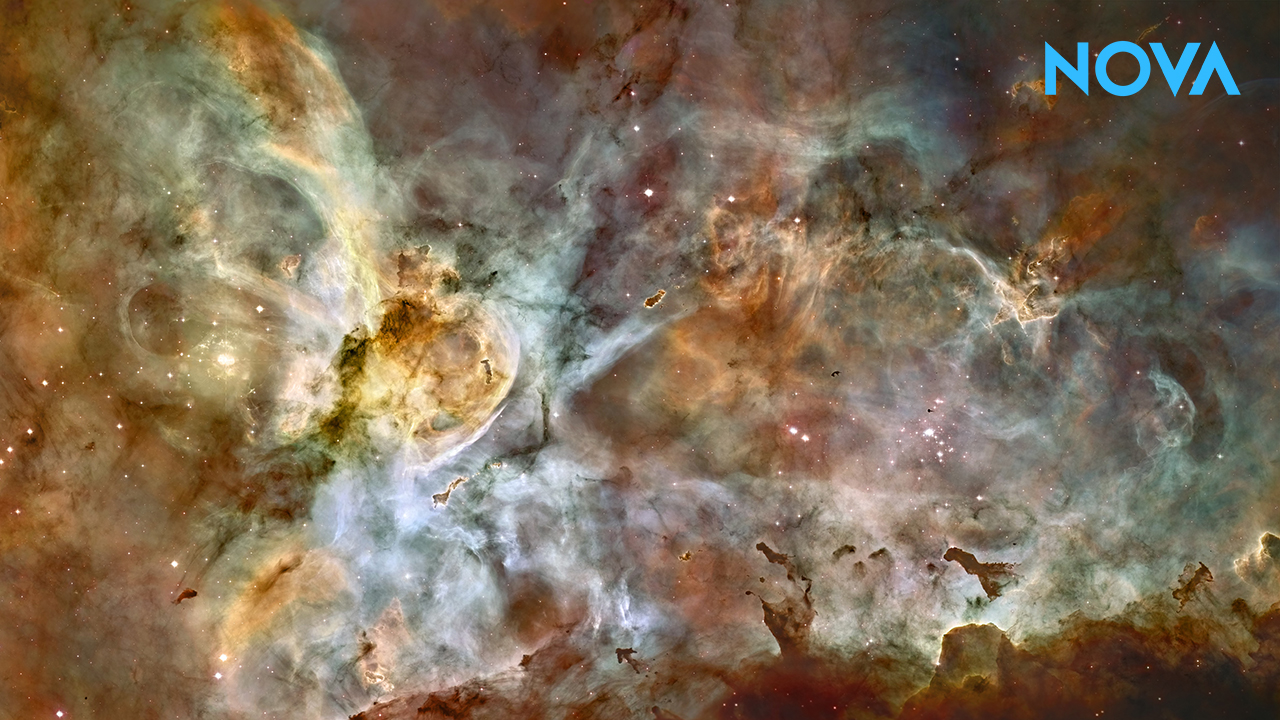 July Science Café:
INVISIBLE UNIVERSE REVEALED
Saturday, July 15
10:00am -12 noon
Pajarito Environmental Education Center (PEEC)
Los Alamos Nature Center
2600 Canyon Road
Los Alamos, NM

Get tickets here
The Hubble Space Telescope was one of NASA's most ambitious experiments in the history of astronomy. This single telescope has helped astronomers pinpoint the age of the universe, reveal the birthplace of stars and planets, and advanced our understanding of dark energy and cosmic expansion. Hubble's stunning images have brought the beauty of the heavens to millions, revealing a cosmos richer and more wondrous than we ever imagined.

Come to the July New Mexico PBS Science Café, watch a segment of NOVA Invisible Universe Revealed and join a discussion with Dr. Rick Wallace, Astrophysicist. Dr. Wallace will bring to life the breakthroughs of the Hubble Space Telescope not only through the NOVA film, but also with full-dome planetarium shows and a discussion that emphasizes the nature and significance of the Hubble discoveries. Dr. Wallace will discuss the formation of stars and planetary systems (exoplanets), the number and type of galaxies in the universe, Dark Energy and the accelerating expansion of the universe, the age of the universe, and the formation of galaxies containing supermassive black holes.

Wallace has a Ph.D. in Astronomy & Astrophysics from the University of California at Santa Cruz (Lick Observatory), with concentration in numerical calculations of stellar explosions (Novae, Supernovae, X-ray Bursts), nuclear fusion, and formation of the elements. He is also served as a staff member at Los Alamos National Laboratory for over 30 years.

Admission to the café is free, but a reservation is required. RSVP to Rose Poston at 505-277-2396 or rposton@newmexicopbs.org. Seats are limited and available on a first-come, first-served basis.
***

Be more curious…be more amazed…come to the New Mexico PBS Science Café
New Mexico PBS Science Cafes are presented with support from Sandia National Lab/Lockheed Martin.