Native American Journalists Association Awards
2nd Place: Life Awareness (Teton)
Correspondent: Antonia Gonzales
NEW MEXICO IN FOCUS
NMiF correspondent Antonia Gonzales talks with Teton Saltes (Oglala Sioux), UNM football player and an advocate for Indigenous children, about what drives his passion to help young people.
3rd Place: Decolonizing Diets
Correspondent: Antonia Gonzales
NEW MEXICO IN FOCUS
Where does our food comes from and what is nourishing our bodies? NMiF Correspondent Antonia Gonzales heads to Jemez Pueblo to meet with a Native American woman and business owner who is focused on a plant-based way of life that offers an alternative to processed, readily available foods.
Stay up to date with everything happening in New Mexico.
3rd Place: Sovereignty (Nagle's play)
Correspondent: Antonia Gonzales
NEW MEXICO IN FOCUS
Playwright and attorney Mary Kathryn Nagle's latest work reflects on the constant battle Native nations have faced to be able to enforce their own laws on their own land, regardless of the tribal or citizenship status of the person accused of breaking them. The Lensic Performing Arts Center in Santa Fe recently hosted a stage reading of "Sovereignty," which has gained attention for its dual-timeline exploration of the Cherokee Nation's case before the U.S. Supreme Court.
Society of Professional Journalists Top of the Rockies Excellence in Journalism Awards
TV-General Broadcast Excellence
1st Place: Minimum Wage Hike Impacts, Plus Art as Activism at the Museum of Indian Arts and Culture
Lawmakers continue to debate the idea of increasing the state's minimum wage. One plan also includes doing away with another wage level designed for employees like restaurant wait staff and bartenders, who currently work on tips as well. New Mexico in Focus Producer Matt Grubs talks to people in the industry about whether they support the plan, and what the impacts might be for them personally. Plus, correspondent Gwyneth Doland sits down with UNM Labor Economist Melissa Binder to discuss the overall impacts of the minimum wage hike, plus what the research says about what that new minimum wage should be.
Correspondent Antonia Gonzales looks at how Native American artists are using their creativity to highlight political and social activism. She visits the Museum of Indian Arts and Culture in Santa Fe to explore the Beyond Standing Rock exhibit, which features Native American artists' perspectives on the controversial Dakota Access Pipeline and the No-DAPL movement. Gene Grant and the Line opinion panelists discuss the ins and outs of public education funding and debate the decision for New Mexico to join in a lawsuit against the Trump administration's emergency declaration. They also look at Governor Lujan Grisham's plan to drop former Governor Martinez's policies for some Medicaid co-pays and premiums.
1st Place: Our Land: New Mexico's Environmental Past, Present and Future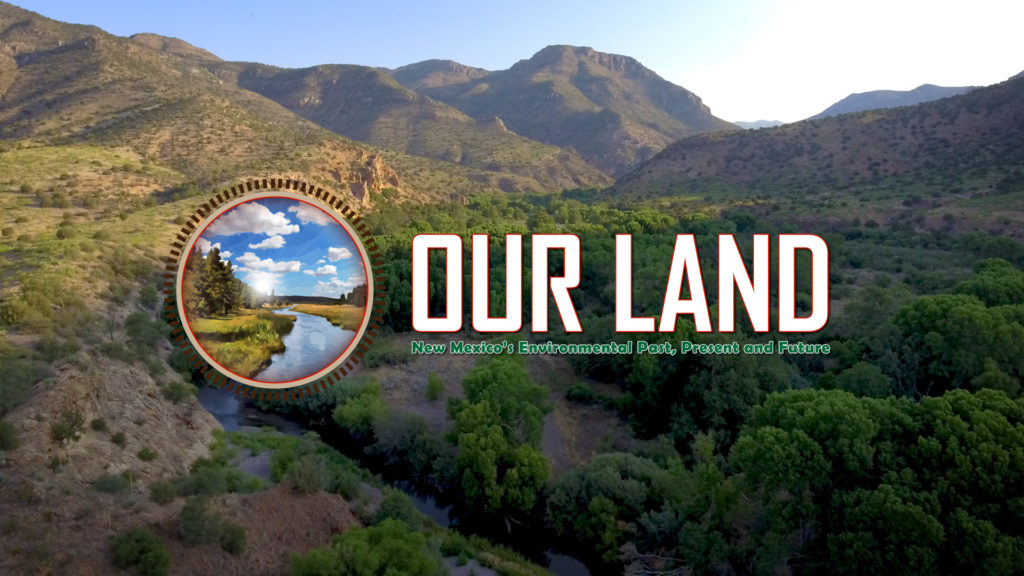 Legal - Enterprise Reporting
1st Place: Proposed Gun Bill: Extreme Risk Protection Order
Correspondent: Megan Kamerick
3rd Place: 2020 Census and Redistricting Coverage
Correspondent: Gwyneth Doland
New Report Explores Upcoming State Redistricting Process (11/22/19)
El Cerro Mission Prepares to Be Counted (6/14/19)
Upcoming Census Presents Challenges for New Mexico (5/31/10)