NEW MEXICO AND THE VIETNAM WAR: 10 PORTRAITS
Ch. 5.1 – Sunday, 5/6 at 6:00 pm

Ch. 9.1 – Sunday, 5/27 at 7:00 pm


A New Mexico PBS Production – A new special focusing on New Mexico's diverse Vietnam War veterans, their families, and the South Vietnamese refugees that played a major role in the Vietnam War. A daring helicopter rescue, caring for the wounded and dying, surviving a concentration camp -- these first person accounts share dramatic stories of honor, courage, loss, and renewal.
OUR STORIES: VIETNAM
Produced by KRWG (PBS – Las Cruces, NM) -- A 3-part documentary series featuring 15 Vietnam Veterans from southern New Mexico.
Part 1
Ch. 5.1 – Sunday, 5/13 at 6:00 pm
Six stories covering an advisor, negotiating a rescue ceasefire, a painful frightening night waiting for medics, valor to earn a purple heart, the mechanic that kept pilots safe, and questions of faith.
Part 2
Ch. 5.1 – Sunday, 5/20 at 6:00 pm
Five stories of one of the first pilots to land at Da Nang after Tonkin Bay, Part B of an earned Purple Heart, a minesweepers worst fear, a recipient of a Silver Star and keeping control of supplies.
Part 3
Ch. 5.1 – Sunday, 5/27 at 6:00 pm
The final 5 stories begin in downtown Saigon the morning Tet started, a Purple Heart recipient that didn't leave anyone behind, with 2 Purple Hearts meet the "Luckiest Man Alive," the volunteer point man recounts the longest night of his life and the "raiding" Para-Rescue airman.
BATTLE OF CHOSIN: AMERICAN EXPERIENCE
Ch. 9.1 – Sunday, 5/20 at 7:00 pm
Note: Best-Selling New Mexico Author Hampton Sides is featured in this program. -- Revisit this pivotal 1950 Korean War battle through the eyewitness accounts of participants. A harrowing story of bloody combat and heroic survival in the first major military clash of the Cold War.
SURVIVORS OF MALMEDY: DECEMBER 1944
Ch. 5.1 – Tuesday, 5/22 at 10:00 pm
Ch. 9.1 – Saturday, 5/26 at 2:00 pm
Narrated by actor Jason Beghe (CHICAGO P.D.), chronicles what became known as the largest single mass murder of American troops in World War II - 84 soldiers in Belgium, during the opening days of the famous "Battle of the Bulge." This film weaves interviews with the few remaining survivors and archival footage.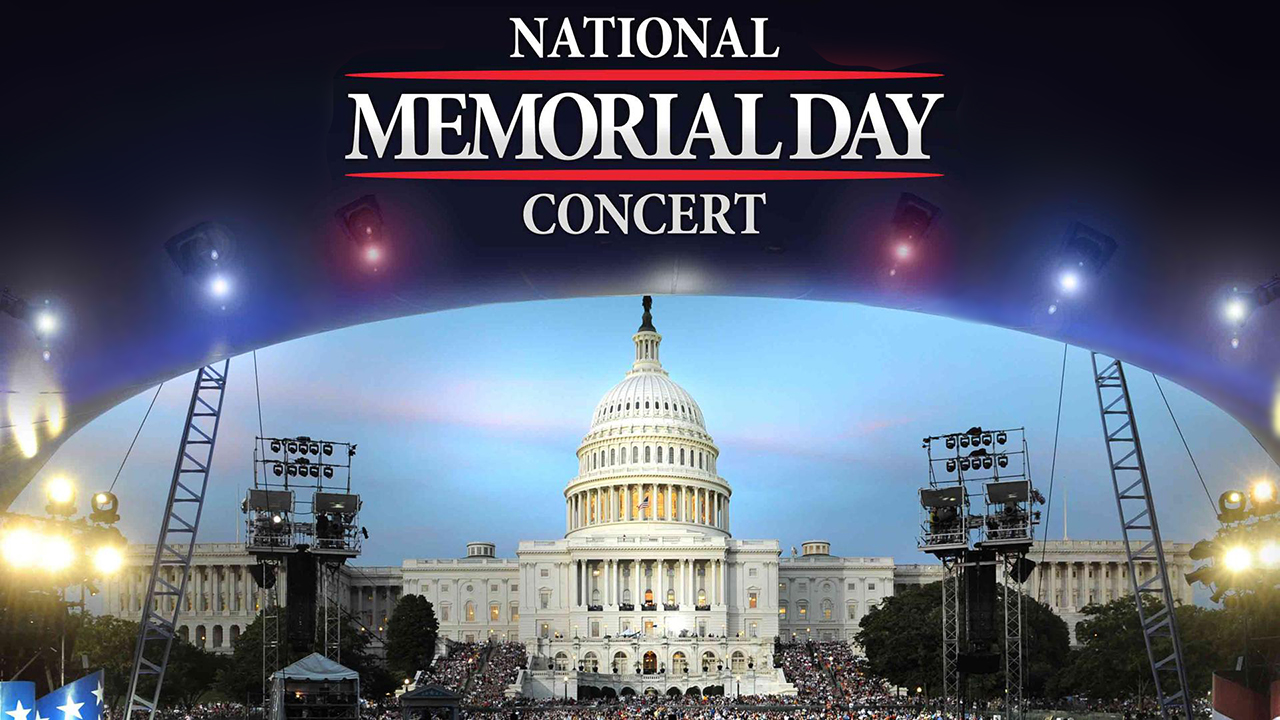 NATIONAL MEMORIAL DAY CONCERT
Ch. 5.1 – Sunday, 5/27 at 7:00 pm & again at 8:30 pm
Ch. 9.1 – Monday, 5/27 at 9:00 pm
Join co-hosts Gary Sinise and Joe Mantegna for the 29th broadcast of this night of remembrance, honoring the service and sacrifice of our men and women in uniform, their families at home and all those who have given their lives for our country.
DEFENDING THE FIRE
Ch. 9.1 – Sunday, 5/27 at 8:00 pm
Taped in New Mexico -- There will always be warriors. This program follows the journey of the Native Warrior as he (and she) continue conflict resolution in order to survive and secure resources and culture. The answer to "Why Fight" requires a complex look at the truth through decades of stereotypes and misperceptions. Remarkably, the answer has stayed the same, whether during the 1500s Tiguex War, the Indian Wars of the 1800s, the World Wars, modern Warfare, or continued modern fights for sovereignty and environment. To Protect and Defend - the cohesive thread that connects generations and tribes. Vietnam war veteran, actor and New Mexico-resident Wes Studi (Geronimo, Last of the Mohicans) narrates and appears in the film.
REMEMBER PEARL HARBOR
Ch. 9.1 – Sunday, 5/27 at 9:00 pm
Narrated by veteran actor Tom Selleck, this film chronicles the personal stories of veterans and citizens who witnessed the surprise attack by the Japanese on the American Pacific Fleet on December 7, 1941, such as Lou Conter, USS Arizona; James Downing, USS Virginia; Vernon Carter, US Army Air Corps, Hickam Field; and Barbara Kotinek, who was just six years old at the time and lived within eyesight of Pearl Harbor.
THE LAST RING HOME
Ch. 5.1 – Sunday, 5/27 at 10:00 pm
Ch. 9.1 – Wednesday, 5/30 at 8:30 am and again at 2:30 pm
The story of Lt. Minter Dial and his 1932 Annapolis Naval Academy ring that miraculously made its way home 17 years after he was killed as a POW of the Japanese, in WWII. This is a spellbinding account of one man's obsession with a family mystery and the product of decades of research and inquiries.
GOING TO WAR
Ch. 5.1 – Monday, 5/28 at 8:00 pm
What is it really like to go to war? This documentary goes inside and reveals the training, battles, and coming home experiences for soldiers across conflicts, exploring the universalities of the warrior's journey.
INDEPENDENT LENS "Served Like A Girl"
Ch. 5.1 – Monday, 5/28 at 9:00 pm
Ch. 9.1 – Wednesday, 5/30 at 1:00 pm
Join five remarkable women rebuilding their lives with humor and heart in the Ms. Veteran America Competition. Wounded in action and transitioning to civilian life, these women seek to help others struggling with homelessness, PTSD, and other trauma.