FREE PROGRAM OFFER:
COOKING ODYSSEY – 300 SERIES
CKOD 0301
#Episodes/Length: 13/30
Watch a Sample from Episode 301:

---
Feed date/Time:
HD05
Tuesdays
April 5 – June 28, 2016
1300 – 1330 ET
---
Closed Captioned: Yes
Stereo: Yes
Production Format: HD Base
Aspect ratio: 16:9
Series Description:
A culinary television series that showcases the wondrous sights, sounds and tastes of Greece. Join new host Michalis Nourloglou as he embarks on a Grecian odyssey to explore the rich and authentic tastes and history of Greek cuisine. Viewers will learn about the Greek cuisine and history of each place that is visited and will get simple-to-follow cooking demonstrations.
CHEF/HOST (season 3)
Michalis Nourloglou
Although only 29 years old has already written a remarkable way. Finalists in the popular talent cooking show "Top Chef" and chef at famous restaurants in Athens, Michael Nourloglou is one of the most talented chefs of his generation.
Active, restless and creative, no stops transmitting the secrets of his art, nor when he is at home, where you will see him cooking with his 2 years old daughter.
Suggested Scheduling: Cooking and travel blocks
Flags: None
Broadcast History: Premiere
Tag: None
Rights:
UNLIMITED releases over three years (UNL/3YRS) beginning 8/1/2015;
SCH: 1 year;; V.O.D./concurrent with broadcast rights; non-commercial cable rights granted.
Producer: Artos Productions, LLC
Presenter: Michalis Nourloglou
Date Produced: 2015
Funding: Yolenis
The Greek National Tourism Organization
Agropoly
Chrisafi ABEE
Underwriting: Local underwriting is permissible.
Program Website: www.thecookingodyssey.com
Viewer Contact: info@thecookingodyssey.com
Individual Episode Descriptions: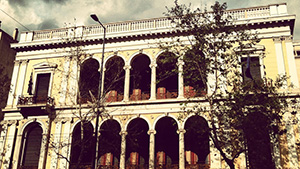 #301 Athens
In the birthplace of democracy Chef Michalis tours the Gastronomy Museum of Athens, the Forest Preservation Society of Athens, creates a tea infused lemon curd cake, makes an open faced meat pie, an oven baked Greek omelet with vegetables and herbs and a raisin bread Greek pretzel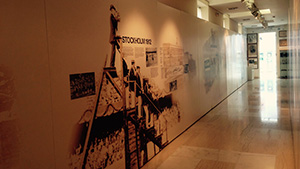 #302 Marathonas
Join Chef Michalis as he visits the city named after the fennel herb, pays homage at the Battle of Marathon and the Olympic sport of endurance at The Marathon Museum, learns about pistachio cultivation and creates dishes with pistachios and fennel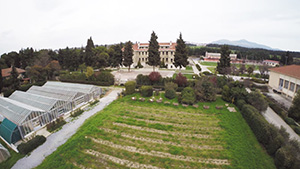 #303 American Farm School
Garlic and onion pasta with Greek yogurt, braised rooster, beetroots, spicy oxtail and sweet custard pie are the recipes of the day while Chef Michalis goes back to class at the American Farm School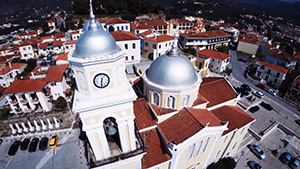 #304 Kalamata
The second most populous city of the Peloponnese peninsula, home of the Kalamata olive and olive oil, an open-air Railway Park and the Archaeological Museum of Messenia are featured on this leg of Chef Michalis' journey where he also gets a cooking lesson from a former classmate.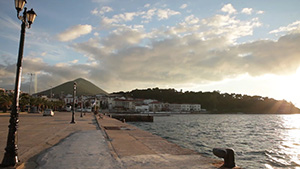 #305 Pylos
Striped Sea Bass Ceviche, Greek Coleslaw, Broccoli Mash and Cinnamon Cookies are some of the recipes highlighted today while Chef Michalis' journey takes him to a Green Olive Oil Factory, an Ottoman castle and a European Natura site.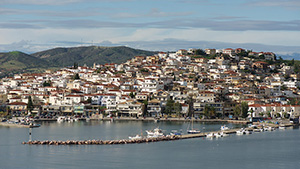 #306 Ermioni
Join Chef Michalis as he visits a town that has been inhabited with almost no interruption since 3000 BC, tours a museum with ties to the Greek War of Independence and demonstrates how to make poached fish, lentil risotto, an easy olive bread and satisfies your sweet tooth with an orange tart.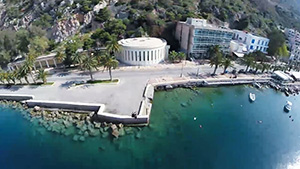 #307 Loutraki
The blue lagoon of the Corinthian Gulf, the Corinth Canal, ancient and modern thermal spas, potato soup with feta bruschetta, pork gyros and Greek French toast are on today's menu of travel and eating.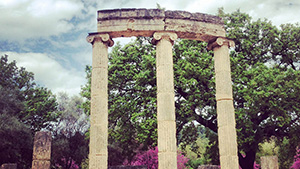 #308 Ancient Olympia
The birthplace of the Olympics, the archeological museum of Olympia, the first fountain in Peloponnesus, and the temple of Apollon Epicurius are explored while Chef Michalis makes a variety of Greek pasta dishes and chocolate truffles.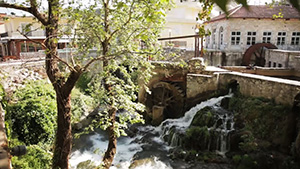 #309 Livadia
Join Chef Michalis as he visits Persephone's Playground, visits an organic farm where he gathers freshly picked ingredients for a special fish soup, tours the Historical and Ethnological Museum of Greece and the Nazi Victims Museum.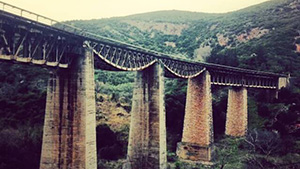 #310 Lamia
The historic bridge of WWII's Operation Harling, the battleground of Thermopylae and the history of rice cultivation in Greece are explored while Chef Michalis makes a wild greens risotto, sun-dried tomato crusted veal roast and rice pudding.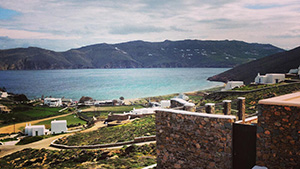 #311 Mykonos Easter
On today's episode, Chef Michalis shares the traditions of Greek Easter, learns how to make mayeritsa, the customary soup of Easter, the traditional Easter bread called Tsoureki, goes horseback riding and even takes a turn at roasting the traditional Easter lamb.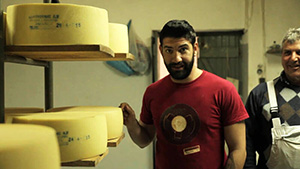 #312 Chania
Join Chef Michalis as he hikes the most-walked footpath in Greece, tours a traditional dairy product farm, explores a Municipal Market that dates back to 1913 and visits two companies dedicated to creating all natural and organic specialty products.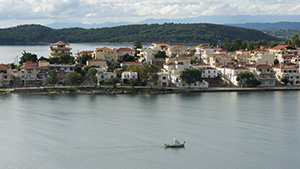 #313 Greek Potpourri
Join Chef Michalis as he highlights his collection of recipes and locations from his Cooking Odyssey journey.