Summer Learning Day is a national advocacy day recognized to spread awareness about the importance of summer learning for our nation's youth in helping close the achievement gap and support healthy development in communities all across the country.
Summer Learning Day is supported by elected officials and policymakers, public agencies, nonprofit organizations, schools, universities, museums, libraries, and summer camps across the country. Whether you're a community, summer program, school, or parent, there are many ways to celebrate Summer Learning Day!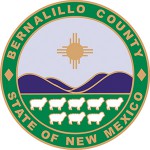 Visit the Ways to Celebrate webpage to learn how you can help spread awareness.
Join New Mexico PBS for a Pajama Reading Party at Mission Elementary and Adobe Acres on Friday, June 21st.
Wear your P.J.'s
Read, color, and draw with your kids! Support quality summer programs!
Free books donated by New Mexico PBS
Send your event ideas or contact us for more info to hlovely@newmexicopbs.org or 505-277-4087