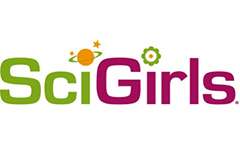 A science club for girls ages 8-13!
FOR AFTERSCHOOL PROGRAM PROVIDERS OR ACTIVITY LEADERS
---
Do you run activities/clubs for your afterschool program?
Do you have access to a computer lab?
Are you ready to do innovative science activities that build confidence in girls to lead them into careers in STEM?
January 25th 9:00am-4:30pm
UPDATE: This training is FULL. Please check back soon for other training opportunities!
New Mexico PBS-KNME Studio
Come to a special SciGirls training and receive:
$50.00 stipend for each participant
A full day training session provided by SciGirls Certified Trainers from Twin Cities Minnesota PBS
Professional development opportunity on STEM instruction
Free materials, such as guides, DVD's and everything you need to start a SciGirls Club!
Website tools as a place to connect and share
Learn how to conduct great activities to support STEM
Please apply today! Space is limited!
RSVP: hlovely@newmexicopbs.org or 505-277-4087