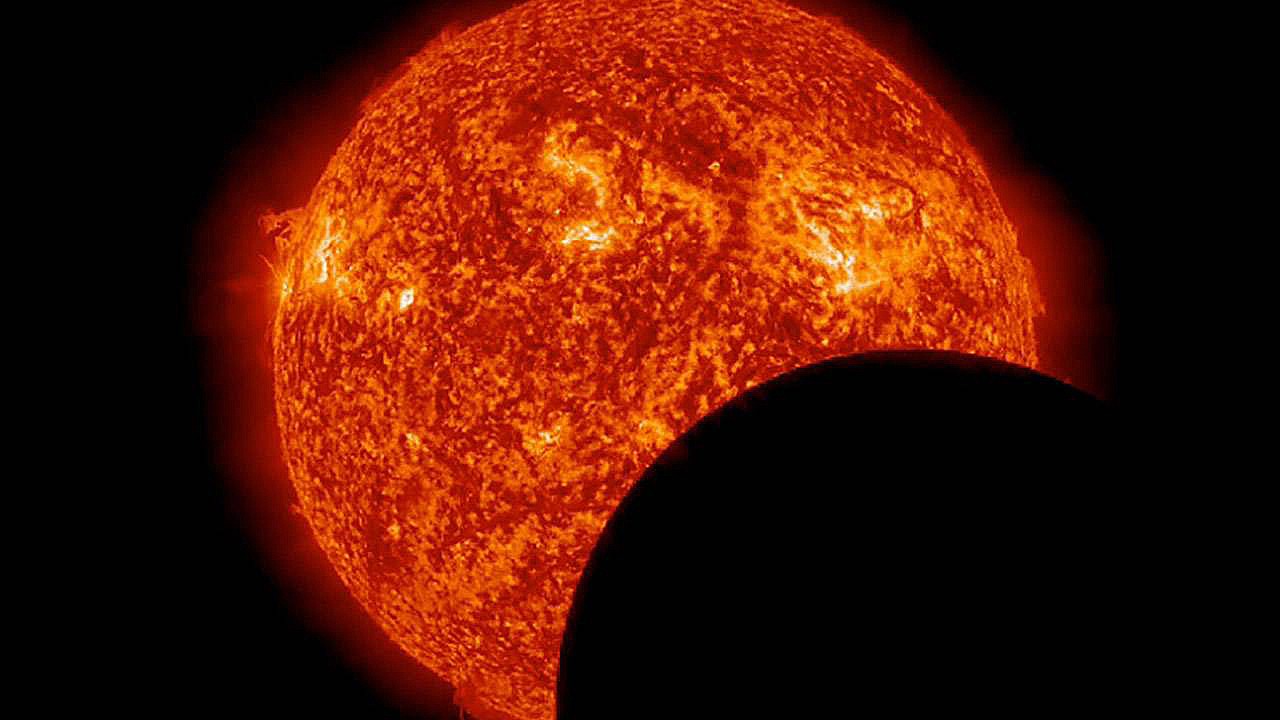 August Science Café:
ECLIPSE OVER AMERICA
Saturday, August 19
10:00am -12 noon
New Mexico Museum of Natural History & Science
STEM Theater

NOTE: this event is now SOLD OUT.
On Monday, August 21, a total solar eclipse will cross the entire continental United States for the first time in 99 years. The eclipse will begin in Oregon and end in South Carolina, passing through 13 states, with totality for anyone within the band of about 70 miles—the path of the moon's shadow. Outside of the band, millions of Americans will experience history through a partial eclipse making it the most widely viewed American eclipse of all time.

Come to the August New Mexico PBS Science Café, watch a segment of NOVA: Eclipse Over America and join a discussion with Dave Dooling, Education Director at The New Mexico Museum of Space History. Dooling, former education officer for the National Solar Observatory, will use hands-on demonstrations to illustrate why eclipses happen and some of the features visible on the face of the Sun. He will also discuss the history and importance of eclipses and how to view eclipses safely.

Admission to the café is free, but a reservation is required. RSVP to Rose Poston at 505-277-2396 or rposton@newmexicopbs.org. Seats are limited and available on a first-come, first-served basis.

Please note: This event does not include admission to the museum. If you wish to tour the exhibits following the event, please visit the museum admission desk.
***

Be more curious…be more amazed…come to the New Mexico PBS Science Café
New Mexico PBS Science Cafes are presented with support from Sandia National Lab/Lockheed Martin.