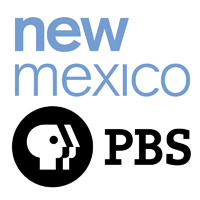 KNME is growing! To reflect our expanding our mission to inform, engage and connect New Mexico's diverse communities, KNME is now New Mexico PBS. Please Like us on our NEW MEXICO PBS Facebook page https://www.facebook.com/NewMexicoPBS
KNME is more than just one TV station. We are a public media company, operating four distinct program streams and an interactive website, giving access to our content when and where you choose. New Mexico PBS's reach and impact keep growing, to meet your evolving needs and interests.
New Mexico PBS will still provide the same great programming and services you've come to expect, but now they will all come to you under the new name
Please bookmark us at www.newmexicopbs.org for the latest program schedules, highlights, and to watch New Mexico PBS's content whenever & wherever you choose.