Free Public Screening
Wednesday, 9/26
7:00pm-9:00pm
Doors open at 6:30pm
Half the Sky: Turning Oppression into Opportunity Worldwide follows Nicholas Kristof, Sheryl WuDunn, & celebrity activists America Ferrera, Diane Lane, Eva Mendes & more as they circle the globe to tell the stories of inspiring, courageous individuals. Across the globe oppression is being confronted and real meaningful solutions are being fashioned through health care, education, & economic empowerment for women and girls.

This will be a 40-minute segment of the upcoming 4 hour series followed by an interactive discussion on women's issues in NM. Moderated by Sophie Martin.
LOCALLY SPONSORED BY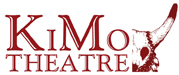 PRESENTED BY