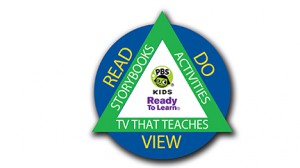 Training
The mission of our early childhood literacy programs is to train adults through community-based workshops to regularly use and enhance the value of PBS television and on-line content with children ages 0-8; particularly those who may be at risk of educational failure because of poverty, geographic location, limited English proficiency, disability and/or community conditions.
Ready to Learn Workshop Schedule
Local Support Provides Community Engagement: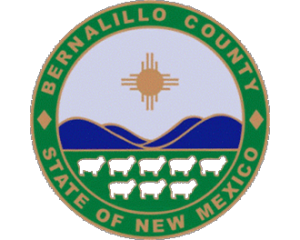 New Mexico PBS & Bernalillo County Parks and Recreation /Afterschool and Summer Recreation Program provides workshops in 13 APS Afterschool Program Sites serving children directly. With theme-based group activities, Kindergarten through Fifth grade students view a PBS Kids program, read and discuss topic, then make and create a craft or group project. Activities are based on concepts that have a literacy, math, or science focus.
School Workshops for parents
Presentations and trainings are scheduled on an as needed basis in schools for APS Title 1 Parent Involvement, Pre-K and Even Start programs. We have conducted workshops in Kit Carson, Carlos Rey, Edward Gonzales, Atrisco, Los Padillas Elementary.
PBS KIDS is always working on something new—and usually several "somethings" at once! Whether it's new apps focusing on math or an augmented reality game using camera phones, you'll be able to find the latest and greatest right here at PBS KIDS Lab. This is where we debut our newest games—including some that are in development in beta testing mode—and show early research results, behind-the-scenes features, and more. Be among the very first to see what's new with beloved characters like Curious George, the Cat in the Hat, Buddy from Dinosaur Train, Sid the Science Kid and more.
The PBS KIDS Lab is built on the belief that every new technology is an opportunity for learning. We work closely with researchers and advisers every step of the way, from building curriculum frameworks to ensure that all of our content aligns to state and national standards, to testing early prototypes with kids. We also spend a lot of time with parents and educators, learning more about the devices that are available at homes and in schools, what supplemental resources work best, and how we can make learning fun for the whole family.
Learning and fun can happen anytime, anywhere….all the time! The New Mexico PBS Ready To Learn Service provides universal free access to high quality, research based curriculum, and noncommercial children's educational programming. All in an effort to support New Mexico caregivers, parents and teachers to provide fun learning experiences for kids of all ages.
In collaboration with Children's Choice, a quality afterschool program provider, NMPBS developed a "PBSKids Summer Learning Camp at Manzano Mesa Elementary." Kids had fun this summer incorporating school-aged project-based learning with PBSKids media content and The Electric Company Summer Learning Program that includes both a math and literacy focus.
Powered by a Ready To Learn Grant -The New Mexico PBS Ready To Learn Service provided PBS Camp staff with iPads along with other resources to support the use of quality PBSKids Transmedia content for Out of School Time Learning. Summer camp learning and fun with media was had by all!
Early Literacy Resources
Books for Kids: First Book – The First Book National Book Bank distributes free books to programs that serve at least 80% children from low-income families
Reading Rockets – A page by sister PBS station WETA in Washington DC teachers kids to read and helping those who struggle. Special features for parents, teachers, principals, librarians and other professionals like pre-school and childcare workers.
Colorin Colorado – A bilingual site for families and educators of English language learners.
Reading is Fundamental – The Nation's Largest Children's Literacy Organization.
StoryLine Online – An online streaming video program featuring members of the Screen Actors Guild reading children's books aloud. Each book includes accompanying activities and lesson ideas.
The Ready To Learn initiative is a cooperative agreement of the U.S. Department of Education, the Corporation for Public Broadcasting (CPB), PBS, and the Ready To Learn Partnership (RTLP). PBS member public television stations nationwide are important partners in the Ready To Learn initiative.
For more information contact:
Hollie Lovely
New Mexico PBS Ready To Learn Coordinator,
Early Childhood Outreach Coordinator,
hlovely@newmexicopbs.org
(505) 277-4087