No one can resist Ross Poldark!
Aidan Turner stars as the courageous Cornishman
in an all-new season
SPECIAL TWO-HOUR PREMIERE – 9 Gripping New Episodes
Premieres: Sunday, Sept. 25 at 7:00 – 9:00 pm on Ch.5.1
Repeats: Tuesdays at 8:00 pm on Ch.9.1
Continues Sunday, Oct. 2–Nov. 27 at 8:00 pm (Pre-empted on Sun. Oct 9)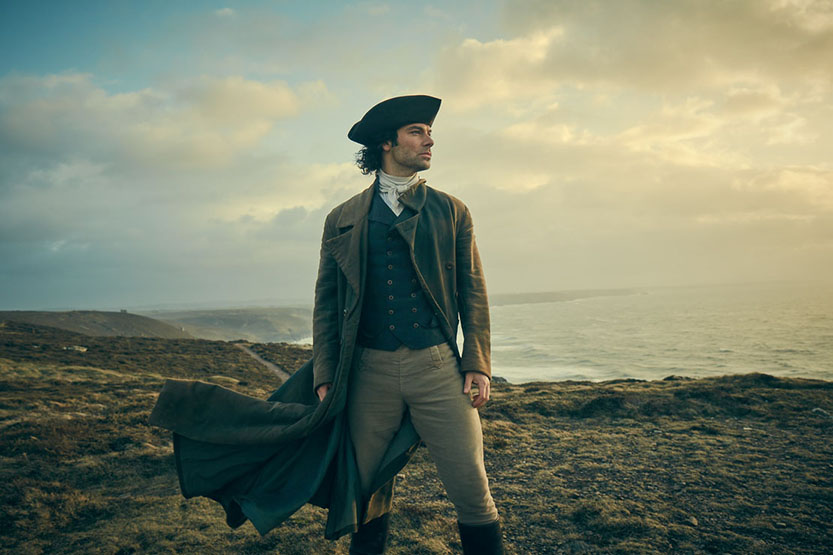 "The noblest, hottest, most down-to-earth hero." – New York Times
"MASTERPIECE has unearthed another gem." – Variety
"Make an appointment with your TV to tune into Poldark." – Entertainment Weekly
"He's a cross between Robin Hood and Batman." – Philadelphia Inquirer
Neither pestilence, starvation, nor betrayal can stop Ross Poldark from fighting for justice in his native 18th century Cornwall. Aidan Turner (The Hobbit) returns as the ex-officer, class warrior, lover, and mining entrepreneur, in a new season of the popular romantic saga, based on the novels by Winston Graham. Co-star Eleanor Tomlinson (Death Comes to Pemberley), plays Demelza, the miner's daughter who is Ross' equal in passion, wit, and daring—which is, of course, why they marry.
The returning cast includes Heida Reed (One Day) as Ross' first love, Elizabeth, who broke his heart by marrying his duplicitous cousin Francis, played with intriguing ambiguity by Kyle Soller (Anna Karenina), Jack Farthing (Poirot) as George Warleggan, the arch-villain who would rather see Ross dead, a situation he does his best to arrange; along with Philip Davis (White Teeth) and Beatie Edney (Miss Pettigrew Lives for a Day) as Ross' exasperating servants, Jud and Prudie Paynter.
Last season, Ross shocked his relatives and neighbors when he showed up from America, as all had presumed him dead. Then he set about upending their lives—threatening the copper mining interests of his uncle and cousin, Charles and Francis Poldark, and the rival operation of upstart George Warleggan. He was also ensnared in a romantic web that connects him, Francis, and George to the beautiful Elizabeth. Nevertheless, Ross happily married Demelza and they have a daughter. But, last season's final episode, an epidemic takes the child, and a shipwreck and drowning are blamed on Ross.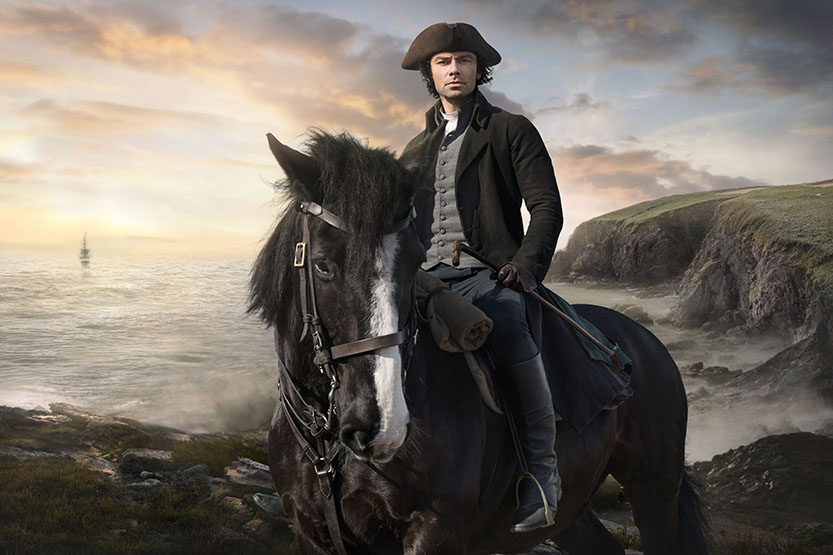 At the start of Season 2, Ross stands accused of murder and "wrecking"— luring a cargo ship to the rocks for plunder. It's a capital offense, the judge is unsympathetic, hostile witnesses have been bribed and Ross appears headed for the gallows. It's just the first in a string of suspenseful episodes every bit as precipitous as the steep cliffs of Cornwall.
All of these characters inhabit the imaginative world created by Winston Graham in his bestselling "Poldark" novels, published between 1945 and 2002. It all began in 1783, as British officer Ross Poldark returns to Cornwall, fresh from the American Revolutionary War. MASTERPIECE's Poldark, Season 2 takes the plot into Graham's fourth volume, "Warleggan."